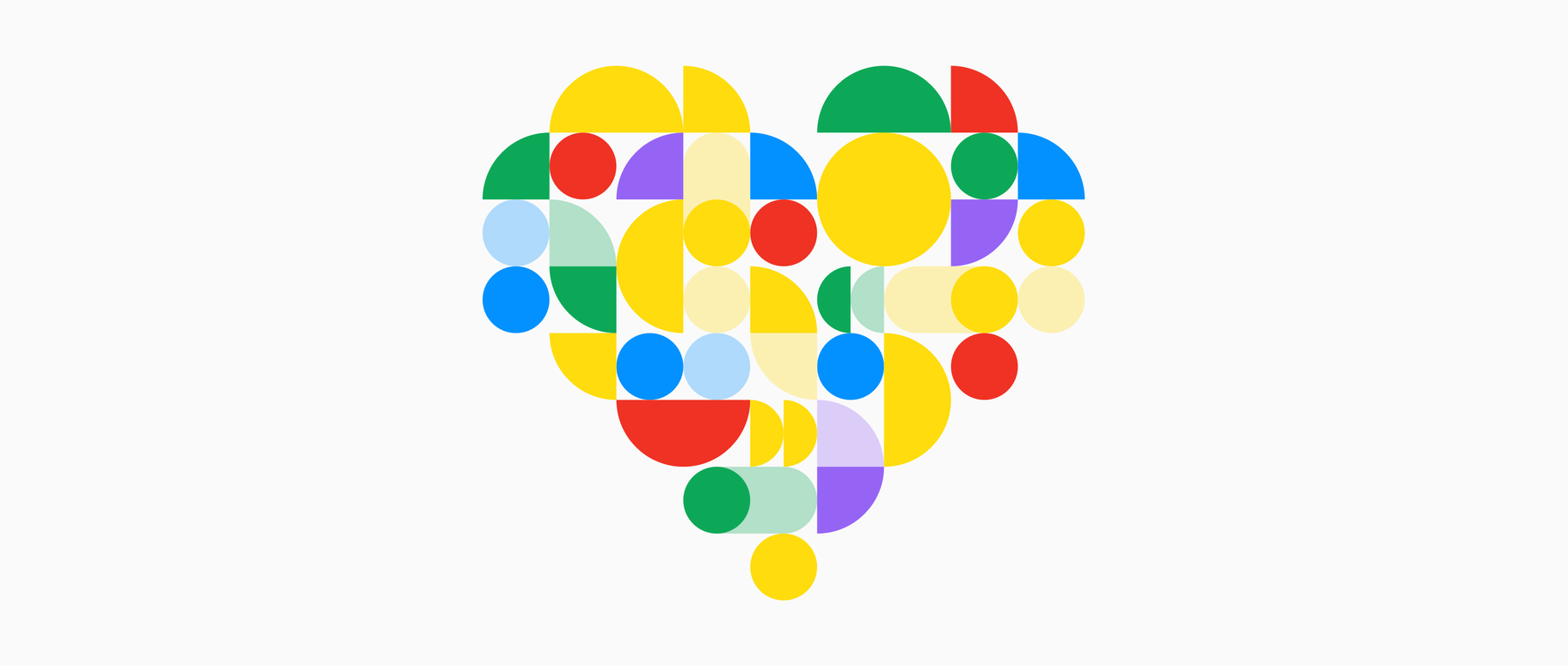 Trust may seem simple, but it can be hard to create. A term often used to describe trust in a team environment is 'psychological safety'. If people feel safe in a team, they trust that risks won't result in negative consequences for themselves, their identity, or their role. It means everyone feels comfortable contributing, and in turn, allows teams to rigorously work on complex and sometimes sensitive problems. 
Have you ever felt scared to experiment because you might fail, or worried that what you're going to say will sound dumb — so you don't do anything at all? Here are five ways we build trust in teams to create the best outcomes for our work culture, problems we're tackling, and projects we're creating.

1. Set the scene
At the beginning of a meeting, workshop, or project, have a facilitator set the tone and go over what you want to achieve as a team. Teams are often made up of people with different skill sets, mindsets, and backgrounds. Some people are quiet, some people are loud, and some people have different abilities that need to be considered for them to thrive in teams. Discussing your objectives helps each person feel safe about contributing to your meeting goals. 
2. Get warmed up
Before you sigh and cringe, these don't need to be the dreaded ice breakers like "what's your name and tell us an interesting fact about yourself." There is a range of creative warm-ups to help you and your team start on the same page.  
Aim to do an activity that gets your team connecting with one another and targets the skills they'll be using later on. A Springload favourite is 'Scribble Birds'. This warm-up activity builds creative confidence by getting people comfortable with drawing, creating, and sharing their work. It also shows that you can turn anything (scribbles) into something meaningful (birds).
3. Whakawhanaungatanga — build meaningful relationships
Whakawhanaungatanga is a Māori concept that can be defined as the 'process of establishing relationships'. Get to know your team as people, not workers, by encouraging them to share the body of water they associate with. For me, that's the Ruamahanga river, it runs down the length of the Wairarapa (an hour away from Wellington) where I grew up.
This activity was introduced to us by Dougal Stott from Enspiral Dev Academy and is a great way to build meaningful relationships with people through a Te Ao Māori approach. People tend to choose a body of water which they associate with safety and belonging. You open up to vulnerability when you share something that you associate with safety – and as a result of that opening up, you make a start on connecting and nurturing trust for one another.

Teamwork begins by building trust. And the only way to do that is to overcome our need for invulnerability.
Author and founder of the organisational health movement
4. Give people problems to solve, not tasks to do
Trust people to experiment with different ways to solve problems, and in return you will empower them to accomplish goals rather than things. This gives people a sense of autonomy and flexibility – and also requires managers, team leads, or anyone leading a project to be vulnerable in trusting their team. 
Think about how you phrase things. Instead of giving your team a task to "build this app with this functionality" try presenting them with a problem to solve like "how might we equip school leavers with life skills?"  
5. Create room for experimentation
We learn from our mistakes because if we have no room to fail, we have no room to grow. Prototyping is a great way for teams to experiment in a way that's low-risk — it means creating and testing things in a way that doesn't take a lot of time and monetary investment. This can look like quickly drawing website designs (wireframes) on paper to test how people navigate information. Or it can look like exploring an emerging technology by building a prototype to learn what works and what doesn't, such as the ACC voice assistant prototype.
Thrive as a team
Once we create the space for vulnerability, we embrace our shared humanity. Through taking the time to get to trust one another, set the tone, and create room to experiment, explore, and fail — we set our teams up to thrive.
Get in touch
Let's make the things that matter, better.