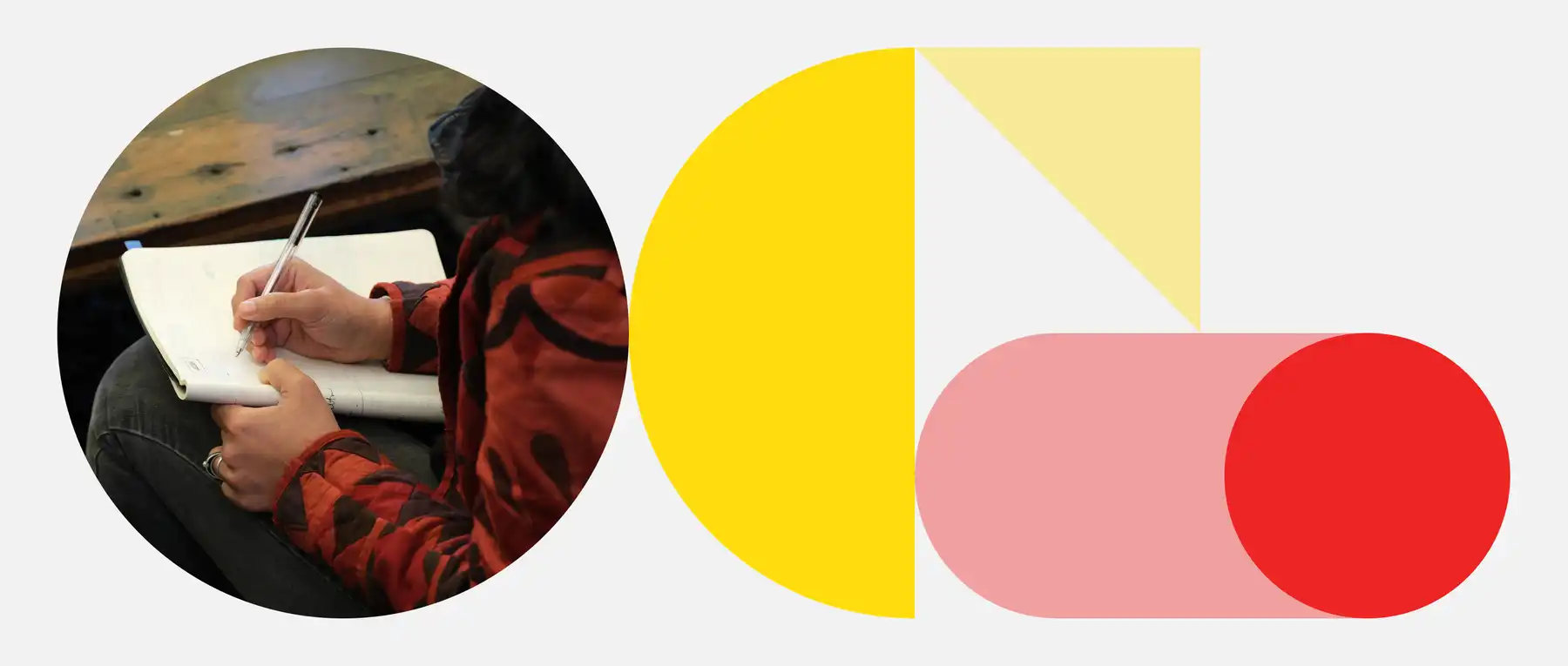 At the beginning of a project, it's easy to misjudge how much you know your customers — and it might take progressing a piece of work to highlight the gaps in your knowledge. After all, you don't necessarily know what you don't know.
What is a customer journey map?
A customer journey map is a way of capturing everything you know and don't know about your customers — and it's this process of unearthing and distilling knowledge about a customer that produces a timelined map. 
Rather than being a research tool in itself, a customer journey map is a place to organise the research work that you've done to date into one big visualisation. It can also highlight gaps within your research. The Nielsen Norman Group describes two superpowers of customer journey maps — storytelling and visualisation. An effective customer journey map will tell a realistic story about someone who is your customer, and will enable you to visualise it.
To start a journey map, you should focus on mapping a single journey based on a certain customer type — which may be informed by a persona from prior customer research. Often businesses will need multiple customer journey maps, for example if your product is a ride-sharing app, you would create one map for the rider, and one for the driver.

Why would I use a customer journey map?
Customer journey maps are artifacts that you can create and come back to when carrying out customer-centric experience design. When creating a product or service, it's easy to focus on the part you play and lose sight of the bigger picture — customer journey maps can help you walk in your customers' shoes and break down silos within your organisation by getting everyone working from the same page.
By pulling together all the known details about what your customer needs, wants, feels, and experiences you can identify potential pain points with your product or service and start to explore how you can improve these. The result? A full spectrum experience for your customer that considers some or all of your service touchpoints — both physical and digital.

When would I use a customer journey map?
Creating a customer journey map is a collaborative process using research data that you can do with your team at the beginning of a project. Start by identifying what research has been done and what further research you may need to do. Then figure out who will be designing the touch points that your customers will engage with and invite them to a workshop — you may include a product owner or manager, a customer service representative, designers, UX designers, developers, researchers, and your content team.
With everyone in one room, you can now break down your journey into stages. It may take several workshops to land on a journey map that feels truly reflective of a customer's journey — but like any good artifact, through iteration you can refine and validate.