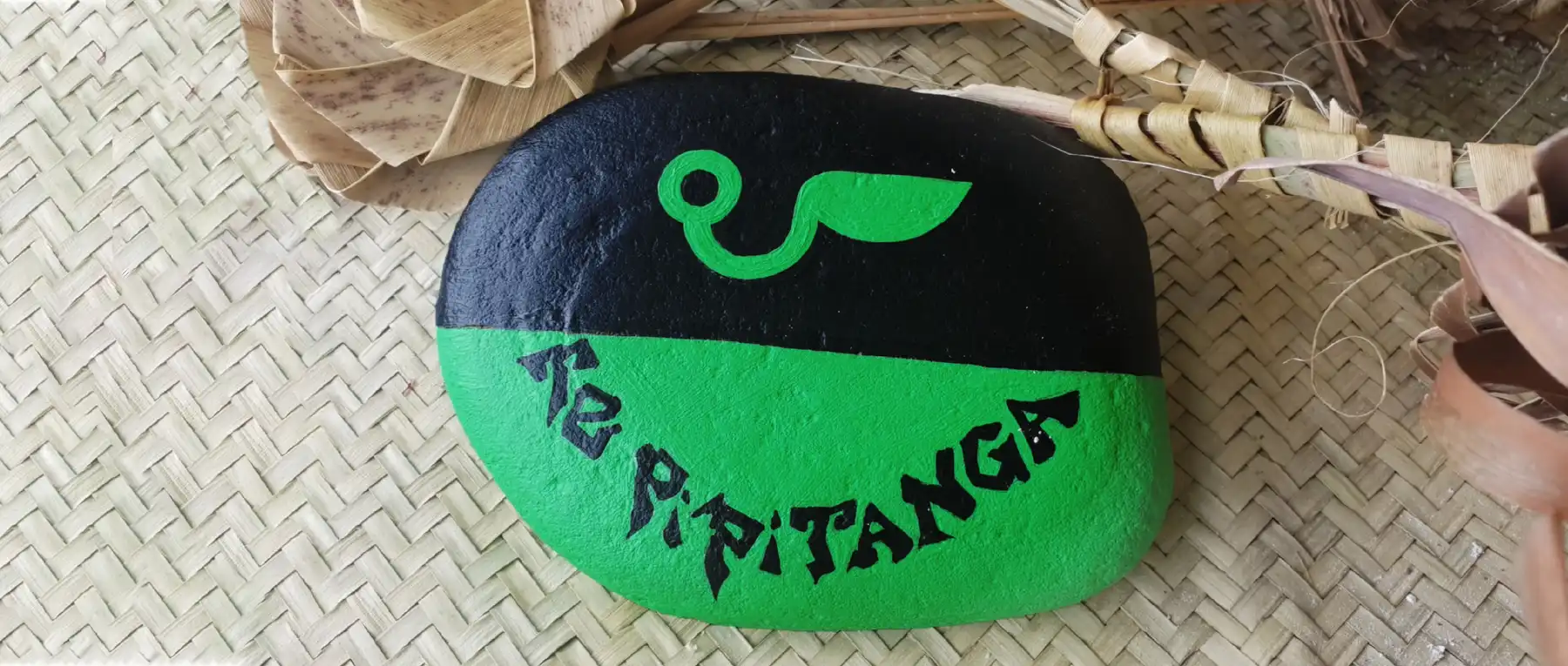 Capturing the meaning of Springload
How do you go about translating a name like Springload? It's tricky enough to pin down an exact meaning in English. But when you break it down into its two words – spring and load – the meaning starts to become a bit clearer. 
Spring carries a range of meanings. But at its core, It conveys the idea of new growth, new life, or jumping suddenly into action. (Something we're quite good at.) 
Load is a force that steadily builds in strength and increases with energy. It's a grounding word that helps to stabilise the energy of spring. And of course, it's associated with loading websites – something we do a lot of! 
Te Pipītanga embodies these ideas. It means a tiny trickle of water which gradually grows bigger and bigger. First bubbling up into a stream, swelling into a river, and eventually a waterfall or fountain. It represents the growth of our ideas, our business, and our clients.
Our naming ceremony
To bestow the name upon us, Te Ropu Poa (Ngāpuhi, Ngāti te Rino, Ngāti Hine, Ngāti Kahu), a friend of Bron's from the Global Women programme they were both on last year, travelled all the way from Kaikohe to Wellington along with Te Ropu's mother Ngaro, and her son, Katene.
Bron kicked off the ceremony by delivering her pepeha and introducing our guests. She told the story of how the name came about – how during Te Wiki o te reo Māori (Māori language week) we'd tried to translate our website navigation into Māori. We were too literal with our translation, but the process got Bron thinking – what would the Māori name for Springload be? 
So she cheekily emailed the question to Te Ropu, who then sent the question on to her mum Ngaro. A few days later, Bron received a call from Ngaro, who asked her about Springload and its story. After their korero, Ngaro arrived at a beautiful word that represents Springload – Te Pipītanga.
"She wanted me to translate Springload. I didn't translate it – I gave it a word."
Ngaro Poa
After Bron had told her tale, the team joined together to sing Te Aroha. Ngaro gave her blessing and presented Bron with a special weaving stone blessed in her river, inscribed with the Springload sprout and new name. 
Ngaro describes Te Pipītanga as a form of growth. She based the name on water, which starts off as a trickle and, as it speeds up, grows into a spring. Katene brought her concept to life through a video presentation, showing the journey from a single droplet to powerful river. 
To close the ceremony, our three guests sang a waiata, before we all tucked into a shared lunch. Singing and storytelling works up an appetite!
Why now for a te reo Māori name?
Businesses across New Zealand have a renewed enthusiasm for te reo Māori. Spark's Kupu app, released during this year's Te Wiki o te Reo Māori, allows users to take a picture of an object, and be presented with a Māori translation. It's one business – among many – embracing te ao Māori and helping make Māori language learning mainstream.
And it's not only businesses encouraging greater use of the reo, but councils too. Wellington City Council consulted with local iwi for Civic Square's Māori name, Te Ngākau – meaning 'The Heart'. And Auckland Council are considering renaming hundreds of parks, reserves and domains across Auckland with Māori names.
We believe it's about being a New Zealander, and recognising our collective heritage and broader culture. Te reo Māori is one of the many qualities that makes NZ unique to the world. By being gifted a Māori name, we're being asked to not only acknowledge it, but live and breathe it.
Encouraging greater cultural depth within Springload
While reviving te reo Māori is aspirational, we're going to keep focusing on doing our part. Receiving a Māori name is just a small, but important, step in a much longer journey. At the very least, we're starting to build greater cultural awareness in our organisation. 
If you'd like to join us on this journey, check out the roles we're currently offering.