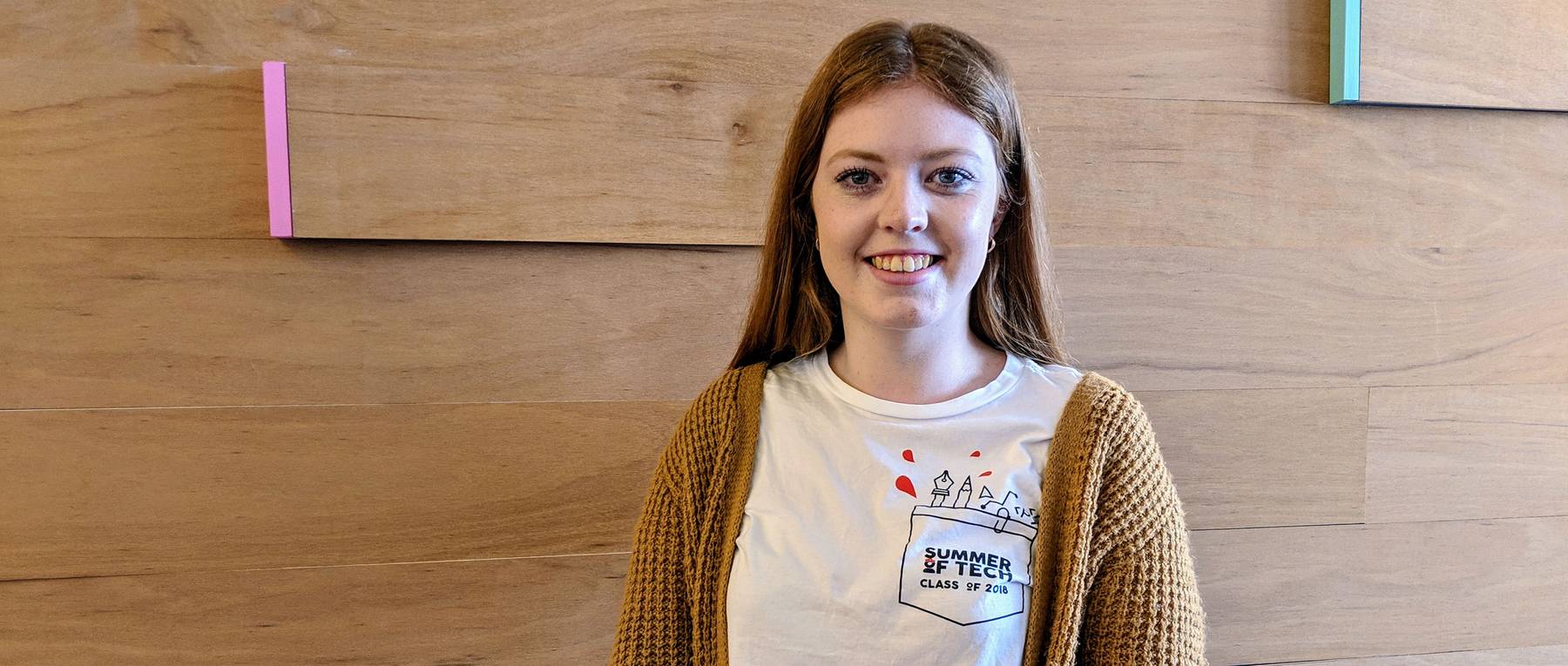 A summer to remember
Day One
My first day at Springload was not as scary as I'd anticipated. Everyone was so welcoming and keen to help in any way. Most of the day focused on getting to know how things work, and familiarising myself with the Springload website and code base.
Straight into it
My first big task was applying some fixes for the Springload website. Hearing about previous internships from my peers, I hadn't expected to be put onto a project in the first few days. But I quickly found it was the best way for me to learn – while getting some practical experience on a live project at the same time. Within the first few weeks, I was able to create my first GitHub pull request, and then have my work published to the Springload website!
Being challenged to grow
The most challenging tasks have been the ones where I didn't have much experience with the technology stack. By asking questions, doing research, and getting involved, I developed an understanding of the technologies I was less confident with. If I needed help, support was there. Whether it was answering questions, helping solve problems, or pointing me in the right direction. 
Keeping busy
Not much was typical about the work at Springload. I was often across multiple projects at once, and there was always something new and challenging to work on. Whether it's helping to build a new website, bug fixes on existing sites, or working off-site with clients. It definitely kept me on my toes.
I enjoyed Springload's 'guild' meetings, which focus on discussing topics within different disciplines – such as artificial intelligence, DevOps or front-end development. In these meetings, I had the opportunity to learn about new approaches, and discuss how they could be used in our projects. It's also a chance to have a chat with other people in the team who you might not usually.

Not only have I sharpened my programming abilities, but I've also learned what it takes to be part of a team. The process of taking an idea to a live product, and how each role plays a key part. Developers, designers, writers, project managers – they're all critical to success.
Growing through experience
My internship was a motivating experience. It's flown by, but I've learned a lot in just a few months. With the supportive team, I've broadened my knowledge and gained valuable insight into working as a developer. 
The projects I've worked on have aided my growth, and I believe I wouldn't have made the same gains interning somewhere else. From the moment I started, I felt part of the Springload team. I'll definitely miss working here when I go back to my final year of study. 
Springload is a unique company that really surprised me. Their genuine care for people is reflected in the way they manage staff, clients, and the wider community. It makes for an inspiring work environment. 
What's next for me?
2019 is looking like a busy year! After my internship ends, I'll be going back to university for my fourth and final year. I'm currently studying toward a Bachelor of Science majoring in Computer Graphics at Victoria University, with an outside major in Media Design. 
I have some really interesting and challenging papers this year, including artificial intelligence, image processing, and user interfaces. I can already tell that my time at Springload will aid my learning.
Thank you Springload, and thank you Summer of Tech
If you're looking for an internship, I'd highly recommend the Summer of Tech programme. They hold events throughout the year that'll help you on your path to becoming an intern. And the Summer of Tech team support you every step of the way. They can answer almost any question or concern you might have about finding an internship. It's also an awesome networking opportunity and a great way to make new friends. 
I cannot thank Springload and Summer of Tech enough for the opportunity. I've learnt so much and met so many great people! It's been the best first step into the tech industry that I could've asked for.
Get in touch
Let's make the things that matter, better.