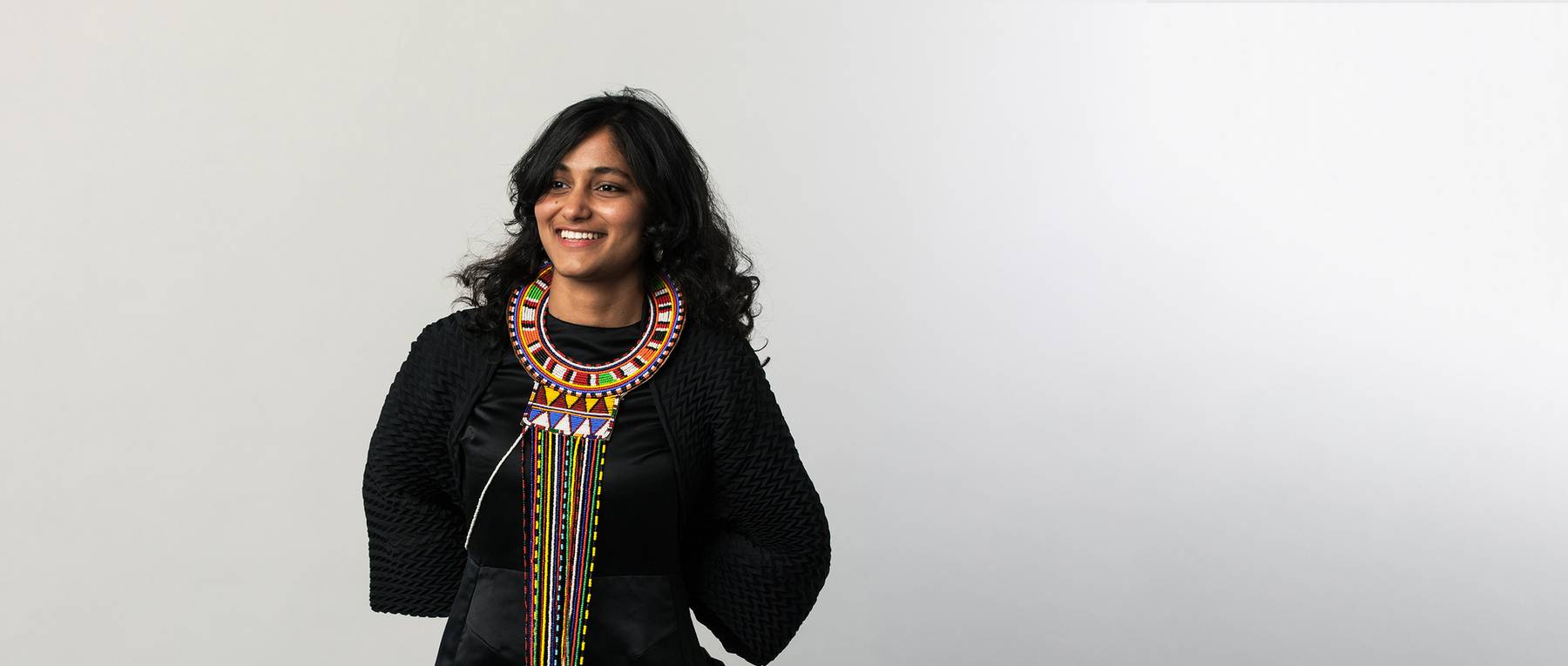 Meet Kanhika
She's a Lead Experience Designer, ceramic jewellery maker, and the Experience Team's resident whisky collector. 
Tell us a bit about yourself
I first got a glimpse of what a real career of my choosing could look like while studying human-centred design at Stanford University's d.school. 
For the first time in my life, it felt like I could be paid to do something I have an innate ability and genuine passion for — and can spend my whole life getting better at. I found out later that this feeling is called 'ikigai'!
In New Zealand, I've worked for PwC, and I'm now with Springload as a Lead Experience Designer and researcher. Before that, I studied product design at MIT Institute of Design, worked in the tech industry in California as well as the education technology sector in India. 
What does a typical day look like for you?
I'm mainly involved in structuring and running user research projects.
Depending on the project, I draw from a vast research toolkit that includes field interviews, usability testing, diary studies, and co-design. By listening to the stories people tell, and observing them in their everyday life, I identify and help them solve their problems.
Most projects start with understanding our team's biases, and contextual and cultural assumptions — these can impact the way we see the person we're designing for. 
Next comes writing recruitment and discussion guides that help us to engage with research participants on a multitude of subjects: typographers buying fonts, carbon-emitting companies and foresters engaging in the emissions trading scheme, or harm arising from alcohol abuse. 
I always strive to make sure we're engaging with participants in an ethical way. We do this by providing appropriate reciprocity, protecting participant's privacy, and treating their data with utmost respect by interpreting it honestly. And, when possible, involving them in the solution-finding process. 
Working with the team — usually in a space covered in post-it notes — we go through the process of turning data into insights. This is often the hardest part of the process. These insights become stories that will drive action through our client's organisation, and compel them to problem solve. 
What's your favourite project you've worked on recently? 
My favourite project was leading the research team for the Ministry of Education. We helped convey the ground realities of the teaching profession in New Zealand, and how the ministry could best provide the Curriculum of Aotearoa New Zealand to teachers through a digital platform. 
Having done fieldwork in the Indian education sector, this was a great opportunity for me to reflect and grow my knowledge of the two education systems.
Is there a particularly challenging project you've worked on in the past year?
Last year, I defined the user experience for a voice-led emerging technology and created a proof of concept during a week-long sprint. As my colleague Joris says, it's a new area where the rights and wrongs are not yet set in stone. This means there aren't many best practices, and we had to build everything from scratch pretty quickly. 
With so many unknowns, little went according to plan. Having a flexible mindset (and generally being a calm and collected person) helped me adapt to the change of plans, and approach the problems in a pragmatic way. 
Working through ambiguity can be challenging, but we improvised every step along the way. 
Thinking back to when you started at Springload, what have you learnt? 
For me, research is only as good as the actions it inspires. 
A large part of my role is finding ways to inspire clients or other teams at Springload, and bring them along the journey. Giving them ownership over — and the tools to action — the insights is what I'm learning to do more of at Springload.
What has surprised you about working here? 
The culture at Springload — it brings out the best in me. It's a supportive space, I might say for most of us, to challenge ourselves and grow in the professional direction we want to.
I'm also amazed at how sustainable we are as a studio. Everything from the locally produced bread and beer in our kitchen to supporting socially and environmentally good projects.
What does the rest of 2019 have in store for you? 
I want to do more teaching and mentoring.
A few months ago, I was invited as a guest lecturer for the Design for Social Innovation Masters' programme at Victoria University. I enjoyed this opportunity to crystallise and challenge my professional learnings and methods. 
If you told your 10-year-old self what you do for a living, what would they say?
10-year-old me: "Why aren't you the Prime Minister of India?! Why aren't you changing the world for the better?"
30-year-old me: "I do get to create positive change in the world around me. Plus I get to use my creative muscles and have fun along the way! It's better than what you were hoping for, 10 year old me."
Get in touch
Let's make the things that matter, better.