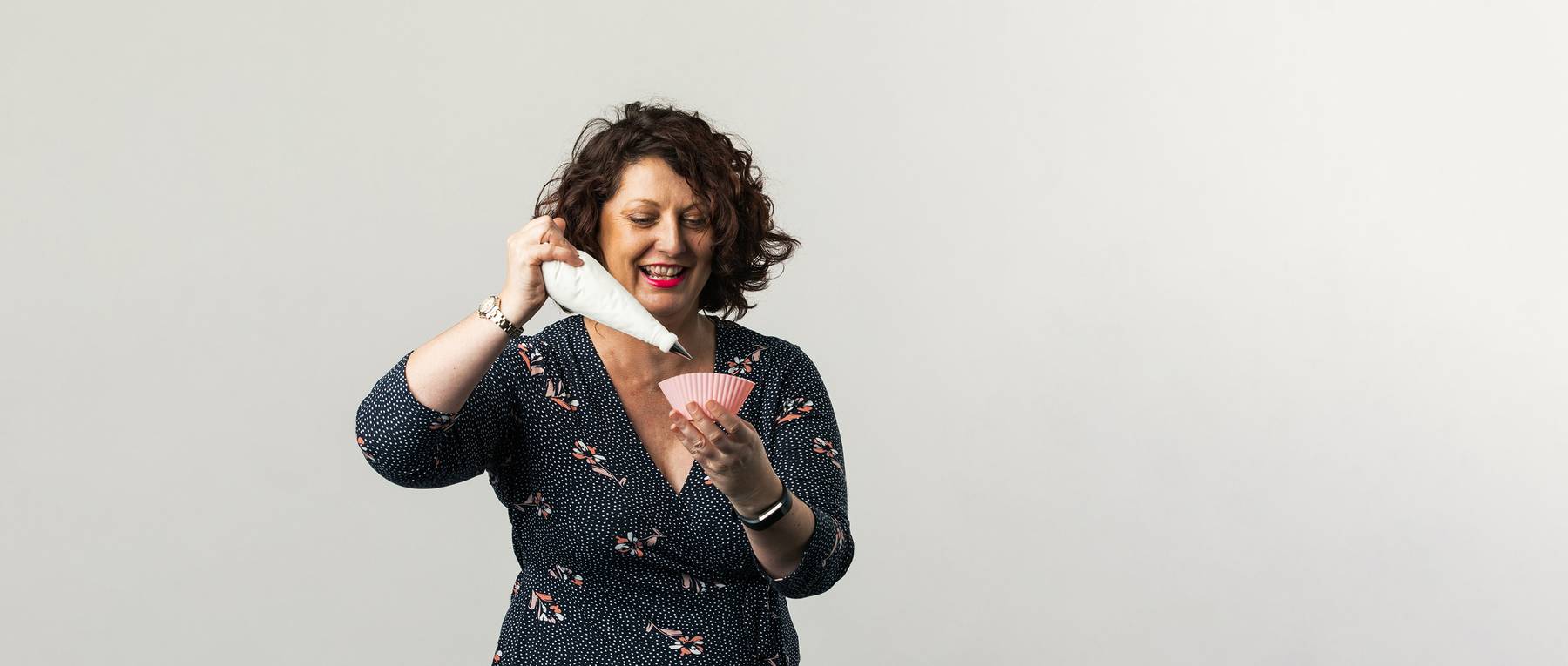 Meet Vee
A senior project manager, a key member of the Client Services team, and a tech veteran. 
Vee's wealth of experience in the tech industry dates back to before the internet took over the world. With this experience – and a passion for design thinking – Vee embodies all that is good about a project manager.   
Tell us a bit about yourself

I loved studying and learning new things so much that I went through university twice. I first studied a Bachelor of Arts majoring in English Literature and Anthropology. Then after about five years of working in finance-related roles, I decided it was time to go back and get a degree in commerce. I majored in Marketing and Commercial Law. After that, I got a Diploma in Multimedia from National College of Design and Technology. 
I began working as a freelance web designer and front-end developer before I moved to England in 2001. Here, I started working in a hybrid role, mixing project and account management with hands-on building stuff flash banners, emails, HTML micro-sites, and content loading. This was at a time when websites were structured in tables (before web 2.0). Over time, I moved purely to the project management side and in 2006 I trained in PRINCE2 (foundation) where I remember discovering another style of project management called 'Progressive Project Management', which later became known as 'Agile'. 
In England I mostly worked in large branding and marketing agencies. I worked on some great projects there such as the Defra Carbon Calculator — the first UK government website and definitive source of carbon calculations, as well as a teenage sex education website 'R U thinking?'. 
From 2011 I moved back to New Zealand, working at Aim Proximity (Clemenger's digital team) and Designworks. Then in 2016 I moved over to the client side, where I was trained in Agile techniques and worked as the product owner in a team developing digital improvements Fly Buys NZ. I moved to Springload in July 2018 as a Senior Project manager.
What does a typical day look like for you?
I love the variety of my role, and part of that is working across different types of projects and with different teams. A typical day will involve things like:
estimating new briefs
writing proposals
resourcing projects
meetings with clients at key milestones
creating project plans
finding out some important aspect that requires a fast adaption of the plan. 
What's your favourite project you've worked on recently? 
When I first joined Springload, I worked on a project based three days a week in the client's office. It was a great experience, and I think it was effective for enhancing communication and reducing other barriers through the co-location. The client had a busy project team, so they wanted the project to succeed without requiring their team to work long, extra hours from the additional admin of the project. 
I also love working on projects where we apply design thinking methods to solve a problem. I became fascinated with this when I worked for Designworks.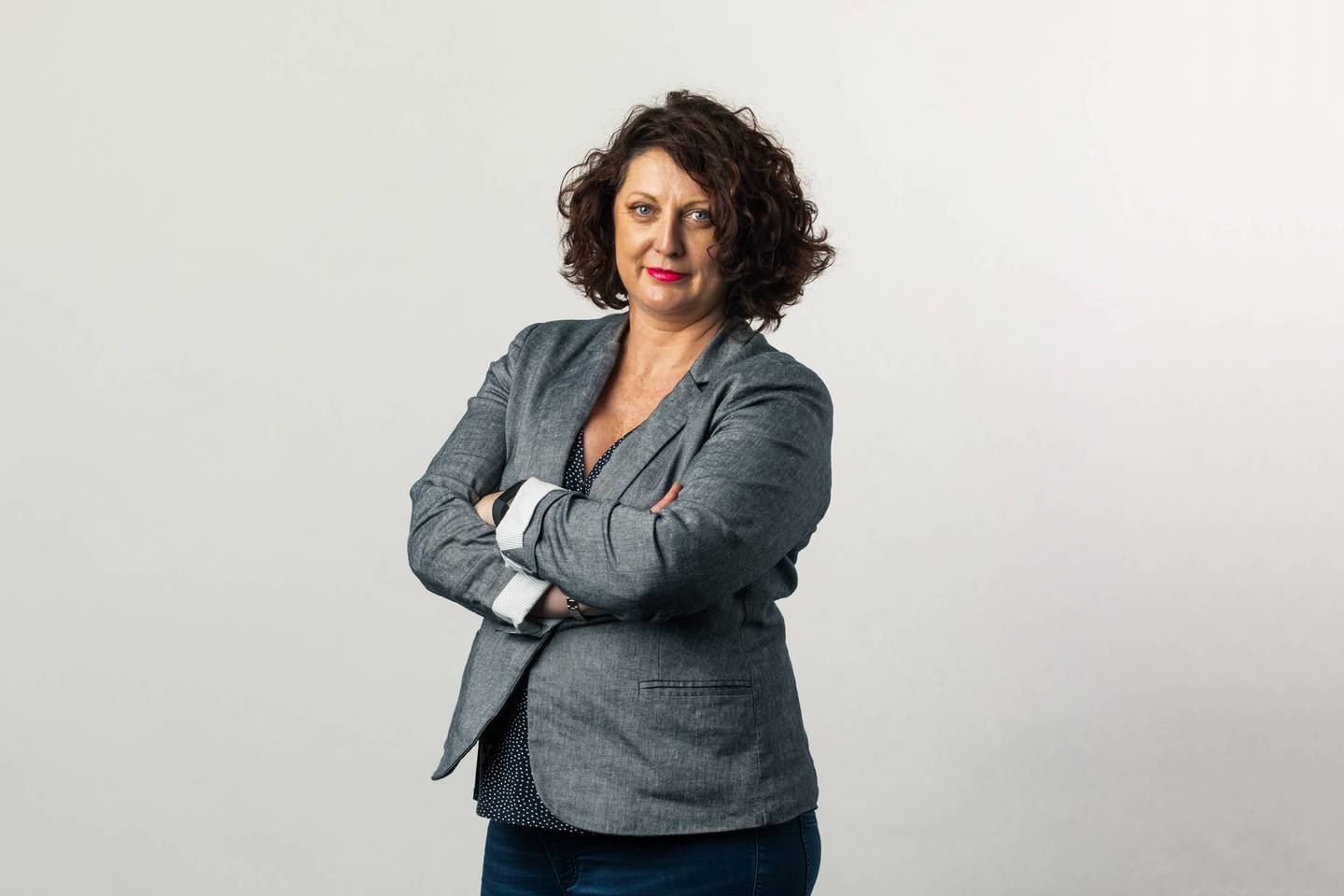 Thinking back to when you started at Springload, what have you learned? 

I've learnt that a collaborative approach works best to solve a problem. Co-location, collaboration, and communication are all extremely helpful. When I think back to the industry in the 2000s, it was so different: the client provides a brief, then we go away and do a big reveal at the end of each stage.
Now the industry feels more grown up. We're specialists, and we work with the client subject matter experts to get the best result quickly – we review ideas with end-users early on. I've had the pleasure of being part of co-design sessions with end-users, getting their voice into the future product right up front.
What has surprised you about working here? 
After working client-side for a couple of years, I was a little apprehensive about the transition back into agency life. But I soon realised I love being back. I love what I do, and love that I get to do it with some talented team mates, working on some awesome projects.
If you told your 10 year-old self what you do for a living, what would they say?
As a kid, I would come into Wellington and see the old Saatchi&Saatchi building, thinking to myself "One day I want to work there" . Now I'm thankful that didn't happen – the building isn't looking too good these days. But this the second time I've worked in the Hope Gibbons building, and it's the place to be!
Meet the rest of us
We're a diverse bunch. If you can't wait for the next blog in the series, check out our people pages. We've got AI experts, experience designers, test engineers, and even canine security. If you're interested in working with Vee and the rest of us, get in touch. 

Get in touch
Let's make the things that matter, better.