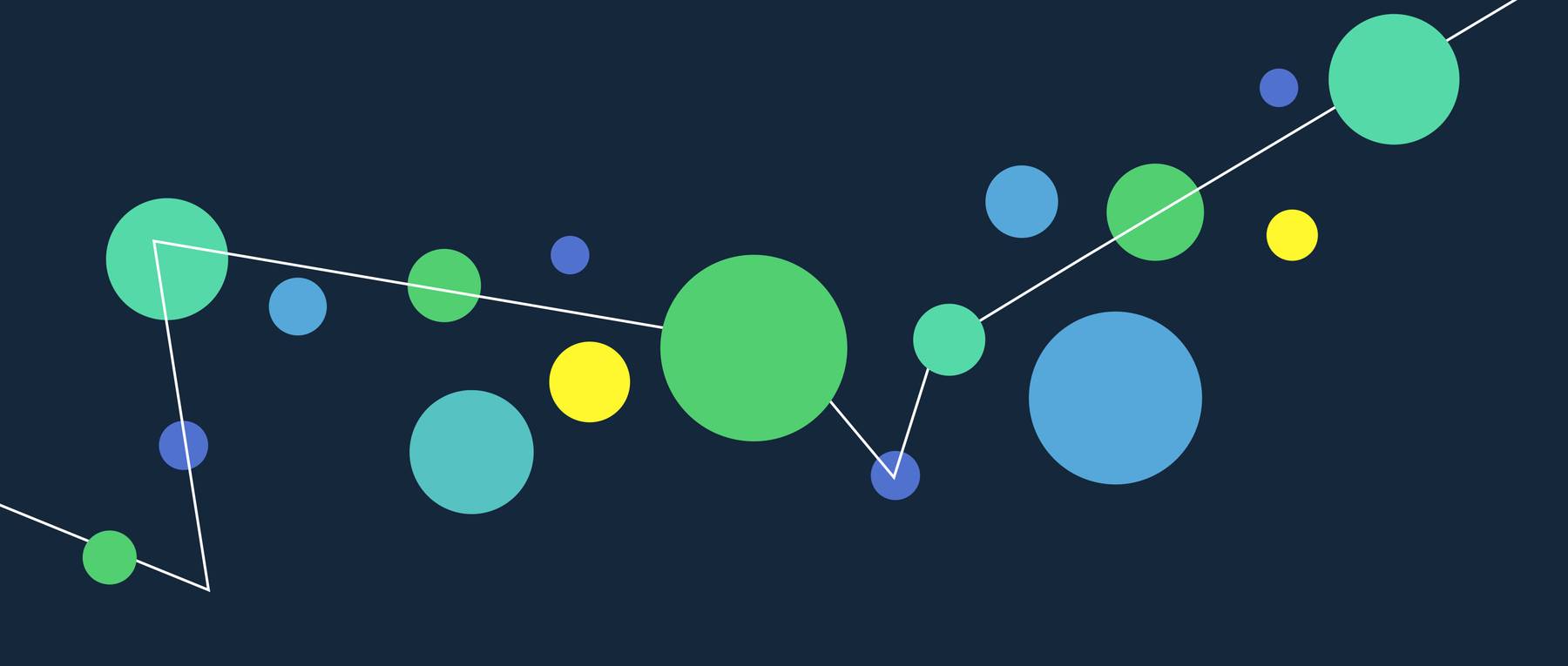 Recently the Springload team got together for our annual team building retreat. It was different from the ones we've had in the past. With our recent Touchtech merger we were fresh into feeling like a brand new team. We spent two days getting to know each other: our values, our strengths and weaknesses – and most importantly where we want to head in the next 10 years. 
It was an incredible experience hanging out with everyone in one place. By the end of our time together it felt like we could achieve anything. It felt like the start of something new. Something really exciting.
From 1 to 70 and growing
Springload has been around a good while now – founded while I was just out of university in 2001, it was just me designing and developing websites for my clients. When I got busy, I roped friends in to help me out. Before long there were 6 of us crammed into a tiny wee office on Marion Street.
In Dec 2003, on the day of the Lord of the Rings premiere, we moved in to the top floor of the Hope Gibbons Building looking down on the red carpet and celebrities heading to the Embassy. And we've been there ever since. It was one of the scariest early moments of my career – taking an office space that was way bigger than the 6 of us needed. But it turned out to be a great decision because it allowed us space to continue to organically grow – taking over more space on the seventh floor as it became available. 
It was shortly after we moved in that the other early pivotal moment in Springload's journey happened – Carl bought in and we became equal shareholders and directors. Carl and I were both very different people – but with the same focus on people and the same core values. He was the business management side of the equation – strong on legal, finance, operations, systems and processes. I was the creative and people side of the equation – strong on design, innovation, sales and client relationships – and of course nurturing the internal culture of Springload. 
Over the years, as Springload grew, our people started asking me 'where are we going?' 'what's the vision for Springload?' 'what's our purpose?' And to be honest, no matter how hard I tried, I didn't know the answer.  All I knew was that I wanted to work with great people – smart, fun, nice people that I loved working with; on great projects – challenging, interesting, useful projects – with awesome clients. Basically, I wanted to love coming to work and I wanted everyone else to love it too. Simple as that. 
Following our nose, being driven by our values and continuing to look after our people and our clients, we've organically grown to where we are today. In 2008 there were 12 of us. Back then, if someone had said to me 'in 10 years time you will be the CEO of a 70 person company' I would have laughed at them! And yet, here we are – the biggest independent digital agency in Wellington.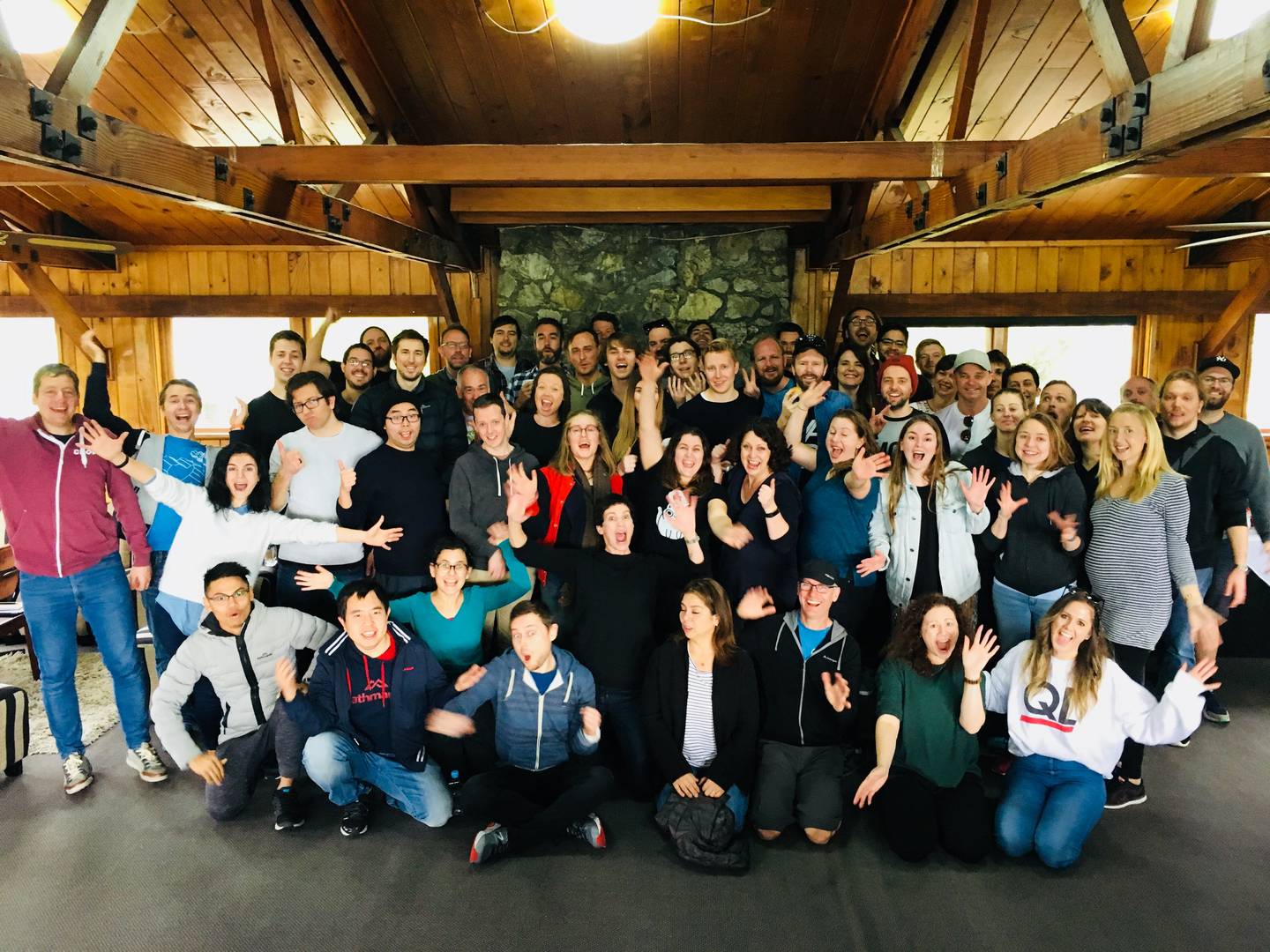 Provocations driven by change
So the questions I had for the whole team at our recent offsite were: "If we've made it here without really having an articulated vision or specific plan, what could we achieve in the next 10 years if we did have one? If we focused ourselves more, what are we capable of?"
Because two things have happened this year to change things. Firstly I've gone on a course. I've tended to be a bit cynical of courses but this one has been a biggie: The Global Woman Breakthrough Leadership Programme. A year long programme designed to push me and 29 other women leaders to the next level. For the first time, I'm not so afraid of being much more ambitious – and I'm plugged into this huge community of incredible women leaders around the country to inspire me. 
But the second and more important thing is scale. In April this year another pivotal moment in Springload's life occurred. We merged with another company. We'd been dating Touchtech for over a year – and so by the time the merger deal was sealed, we already felt like we all knew each other and were already working on some projects together. 
Obviously we had all trusted that the merger would help make both of us better. 1+1=3, right? But there were some things I wasn't expecting. I wasn't expecting the sheer size to open up as many possibilities as it has. And suddenly, being this big, means that we've got a real opportunity to make an impact in the world. We've got some really big clients – some of them who are using the digital products we've made to interact with hundreds of thousands of people. The ripple effect that we are now activating is actually pretty damn huge. 
Which is lucky because I reckon there's some things we need to do.
Uncertainty ahead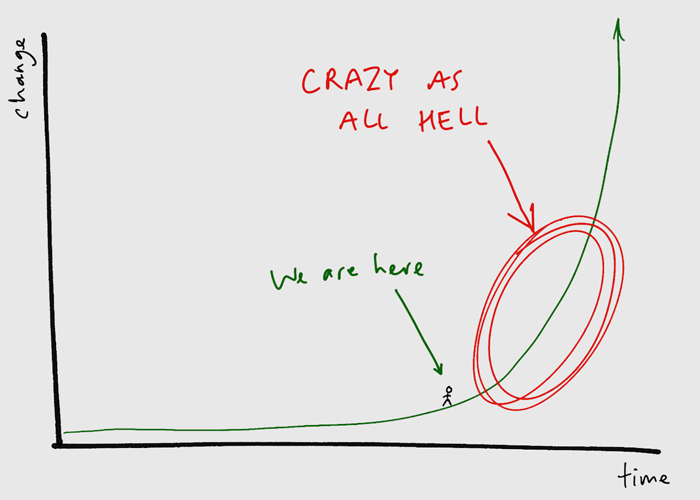 I think humanity is about to be hit by disruption, the likes of which we've never seen before. Firstly by the exponential pace of technological change which is already surfacing issues around:
Ethics and morality of mass market technology (and the privacy and security implications)

Fake news

3D printing of everything

Synthetic food

Wearables

Biosensors

Flying cars

And lots, lots more

There's potential for disruption of every system and industry we know. Plus society is being impacted by the domination of tech giants – currently built and run largely by white privileged men.

Secondly, there's the disruption caused by climate change, unleashing:
Extreme weather events

Uninhabitable climates

Resource wars

Climate refugees

Extinction of flora + fauna

And because of this, I believe everyone – every individual, every company, every organisation, every government – needs to take action.
So we asked ourselves, what can Springload do?
Purpose-led pivot
Well the thing is, we've got super powers. 
The industry that we've all chosen to work in is one that is rapidly redefining the way human beings interact, live, work, play, eat, purchase and learn.  We not only play at the centre of technology – we're really good at it. We've developed digital intelligence along the way – to help people navigate, adapt and thrive in our rapidly changing world. 
It's time to use our digital super powers for good.
How can we do it?
By taking a stand

Having a voice around issues that matter

Speaking about the ethics of the tech we're using

Prioritising diversity and inclusion

Sparking conversations on the future we want to help create

Being good global citizens
Continuing to offset all our carbon emissions, buying locally, ethically and sustainably, composting, supporting diversity and inclusion and generally being as good as we can be.
Mindfully choosing who we play with
Proactively seeking out clients, collaborators, partners and projects whose values align with ours and are committed to change for good. 
Visualising and storytelling
The issues facing us are deeply complex. How might we use our abilities around create interactive storytelling and data visualisation to help make these complex issues digestible, shareable and actionable. 
Upskilling and empowering others
Helping organisations and individuals to navigate, adapt and thrive. Embedding methodologies that encourage experimentation, innovation, inclusivity + accessibility. 
Stepping our game up
You might ask how this is different from what we do already: making things that matter, better. We'll still be nurturing a sustainable digital business – but we're upping our game to get focused on what actually matters and what 'better' might look like – for people and planet. 
We're explorers, we're experimenters, we're catalysers, we're collaborators, we're adaptors, we're agents of change – and we're ready to mobilise our digital super powers to help create a brighter future that we all want to be a part of. 
Get in touch
Let's make the things that matter, better.