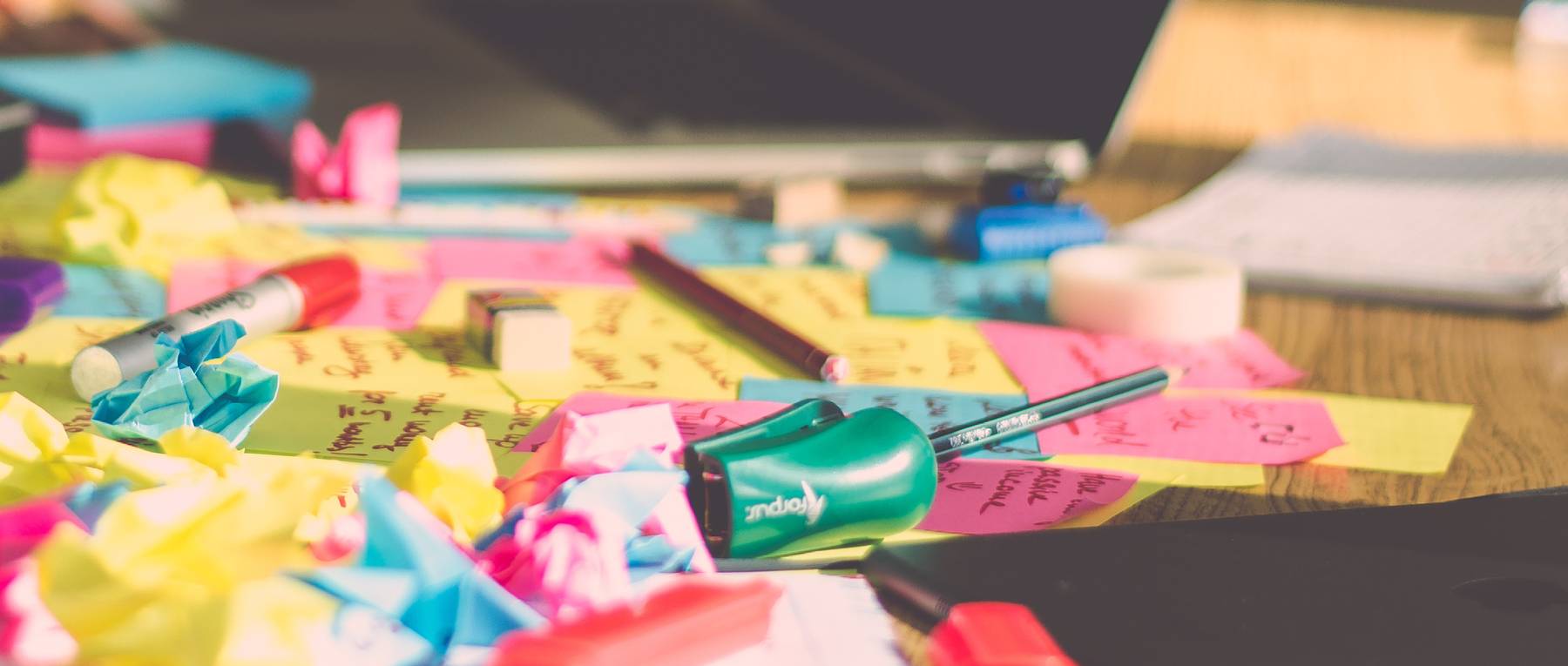 Content strategy – a definition
Let's back this up a bit. What is a content strategy?

In her well-known book, Content Strategy for the Web, Kristina Halvorson describes content strategy as "planning for the creation, delivery, and governance of useful, usable content." That doesn't sound so hard, does it? And yet, so many websites get it wrong. The simplicity of her definition indicates an underlying complexity. For instance, content isn't just words anymore. It's a combination of text, video, audio or graphics, all of which drives your plan towards your particular business goal.
A content strategy will establish:
what content needs to be created (and why)

how the content is structured

how you expect users will find your content

the roadmap to launch

how the content will be maintained.
All of this has the aim to deliver content that builds trust not only with stakeholders – who will ultimately be responsible for its creation and implementation – but also with users who need good, trustworthy information, fast.
Start with an audit
There's bound to be a collective shudder in the room when we mention the 'audit' word. That's a task that needs a rebrand, but undertaking a content audit is a must when your website isn't working as well as you'd like it to. An audit helps you decide whether or not your content meets your objectives. If it does, bravo! But keep going with that audit as it'll help you figure out whether or not to consolidate that content, update it, or cull it.
Audits come in all shapes and sizes, depending on the size of your organisation and your website. We'll often do them in a trusty spreadsheet, highlighting the types of pages on your website and going through them meticulously to determine if they:
bring value to your customer

bring value to your organisation

need consolidation, a rewrite or a cull

have any information gaps that your readers are looking for.
Once we've figured out where the problems are, we'll make recommendations to fix them.
Analyse this
Once you've completed your audit, it's time to analyse your strategic foundation. Consider and clearly define:
what objectives you want your content to achieve

what risks you are taking

what success will look like.
If you want your team on board through the process, talk to them. Get their perspectives and understand their processes. A great content strategy always has a UX element to it, in fact, content and UX go hand in hand. So, interview your staff, your customers, and your competitors to get feedback from users that will feed your content strategy.
Quality copy = quality SEO
Writing for the web is often an overlooked part of a website redesign; it's sad but true (for content teams at least). You may have locked down your pixel-perfect minimalist aesthetic, but if your content isn't spot on, your users will leave and find their info elsewhere – most likely on your competitor's website.
Having quality copy on your website is important for:
search engine optimisation (SEO)

generating new leads

engaging your loyal customers (and reaching new ones).
Search engines will reward worthwhile and meaningful content. Gone are the days of 'keyword stuffing' in long blocks of text – thank goodness. Major search engines have long since realised that this system was being abused.
The focus now is on proper formatting of headings, using different typefaces for emphasis, and the number of external links to your site.
The better you rank in search results, the more likely users are to click through to your site. Ensuring your customer has a consistent, positive experience should inform every decision in your content creation process.
To find out more about how we can help you with your content strategy, or for a friendly yarn about the merits of good writing, get in touch.
This article was written by Thomas Sutherland, a student in publishing at Whitireia NZ. Thomas is spending a couple of weeks working with Springload at the end of October.
Image by Eric under a Creative Commons Licence.
Get in touch
Let's make the things that matter, better.