A commitment to diversity
First things first: we're really lucky here at Springload. Our team, from development to client management to content, is not only talented, but diverse: French, Brazilian, Russian, English, Scottish, Filipino, Canadian, South African, and of course, Kiwi. We're also pretty diverse from a gender point of view, too. Our front end development team has a 50/50 gender split which is super unusual for our industry. We're very proud of this gender mix. We're also aware that it's really hard to start a new career in this male dominated industry. We'd love for more women in development to become the norm here in New Zealand. And we want to inspire women to get involved.

We had an overwhelming number of applications – 70 in total. It was very heartening to read about the motivations of these women, and the barriers they're facing. We were only able to have 24 women in the workshop, but we plan on hosting another one this year.
Choosing candidates was a real challenge. The points we focussed on were:
What is the realistic benefit to the applicant.? Will they use this learning more than another applicant?

Do we feel the applicant really wants this opportunity, or is it just an interesting offer to her?
We focussed on choosing women we believed were truly excited about being involved. Experience didn't matter as long as they showed some real enthusiasm for learning and that they wanted to take coding further.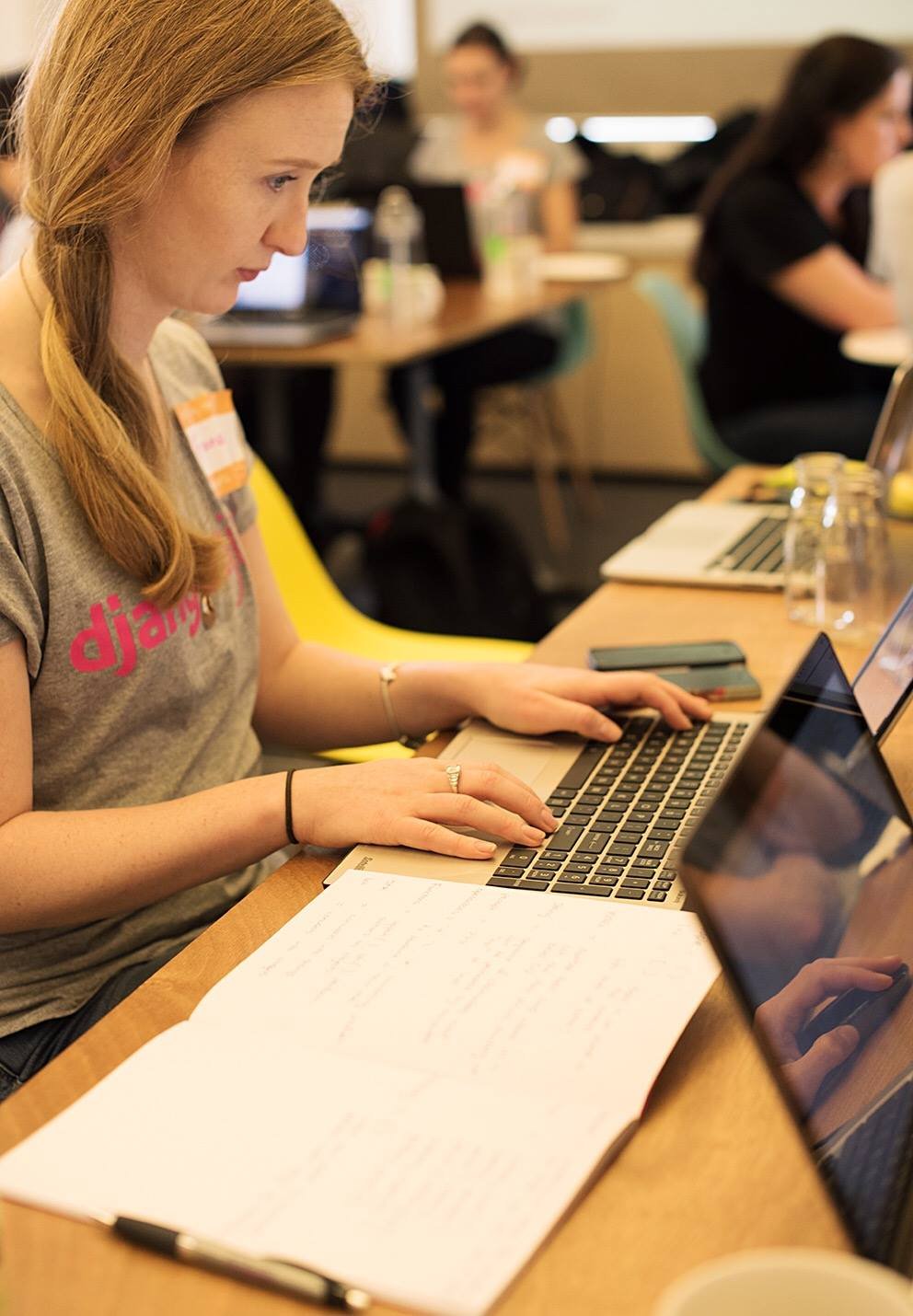 The Django Girls connection
The Django Girls Foundation is a well recognised global initiative. Since 2014, over 571 volunteers in the Django Girls community have organised numerous events all over the world. Over the last few years there has been a groundswell of support for these workshops by the Django community and others within the industry. With the increasing focus on getting women into STEM (science, technology, engineering and mathematics) lately, it was only natural that Springload get involved to leverage our expertise as a Django shop and help further the aims of the Django Girls Foundation.

Django Girls is a global organisation, so it has a great network of organisers who are constantly developing the programme. It also has a structured programme/tutorial to follow, whereas a lot of other workshops for women similar to this don't have the resources or tutorials for the participants/organisers/coaches to follow. This makes them more ad hoc and puts too much pressure on all involved. Having a structured tutorial to follow means participants are able to work at different paces and help each other out. Also, volunteer coaches who are keen to help out can be effective without being completely familiar with Django. Apart from helping people like us run courses, the Django Girls Foundation provides an excellent, accessible set of resources for anyone interested in learning to code. The tutorials are battle-tested and easy to understand. And their blog is kick-ass.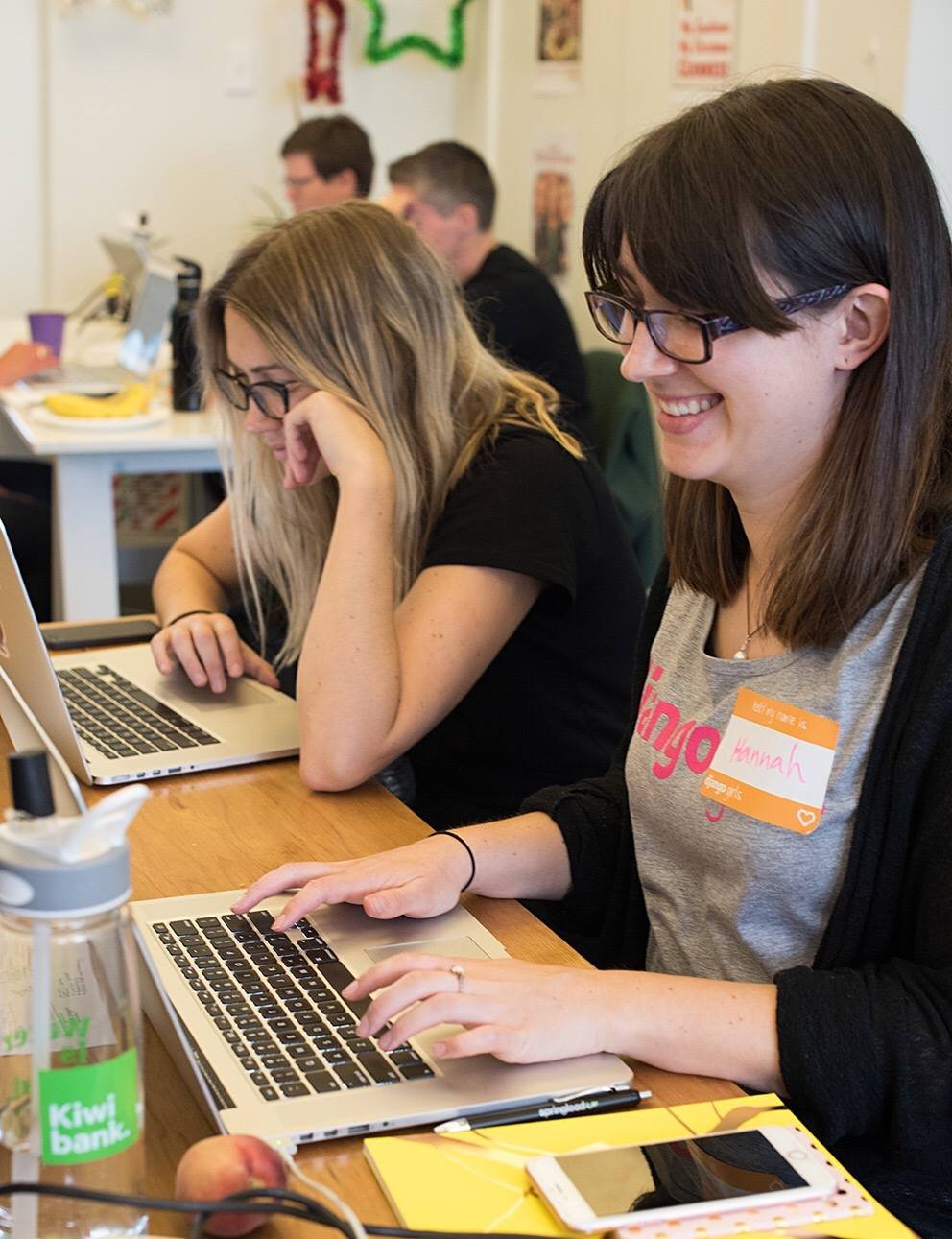 The goals of the workshop
We want to inspire women to get interested in code. Simple as that. Yes, we're always on the hunt for more lady coders, but the Django Girls workshop was designed for total beginners. Our goal was to have fun while learning a new skill so we didn't put pressure on these women to become full-fledged programmers. We wanted participants to experience what coding is like, because coding is awesome, but intimidating if you don't know where to start. Basically, we wanted to prove that coding can be fun, interesting and challenging career path. I suppose another goal of ours was to create a nice support network for these women so they could go forth and keep learning if they want to.

For us, hosting the first Django Girls workshop in Wellington was an opportunity to encourage women to try their hand at web development in a safe and fun environment. It gave participants the chance to explore and develop a new skill without the pressure that exists when you're the sole female in a sea of men!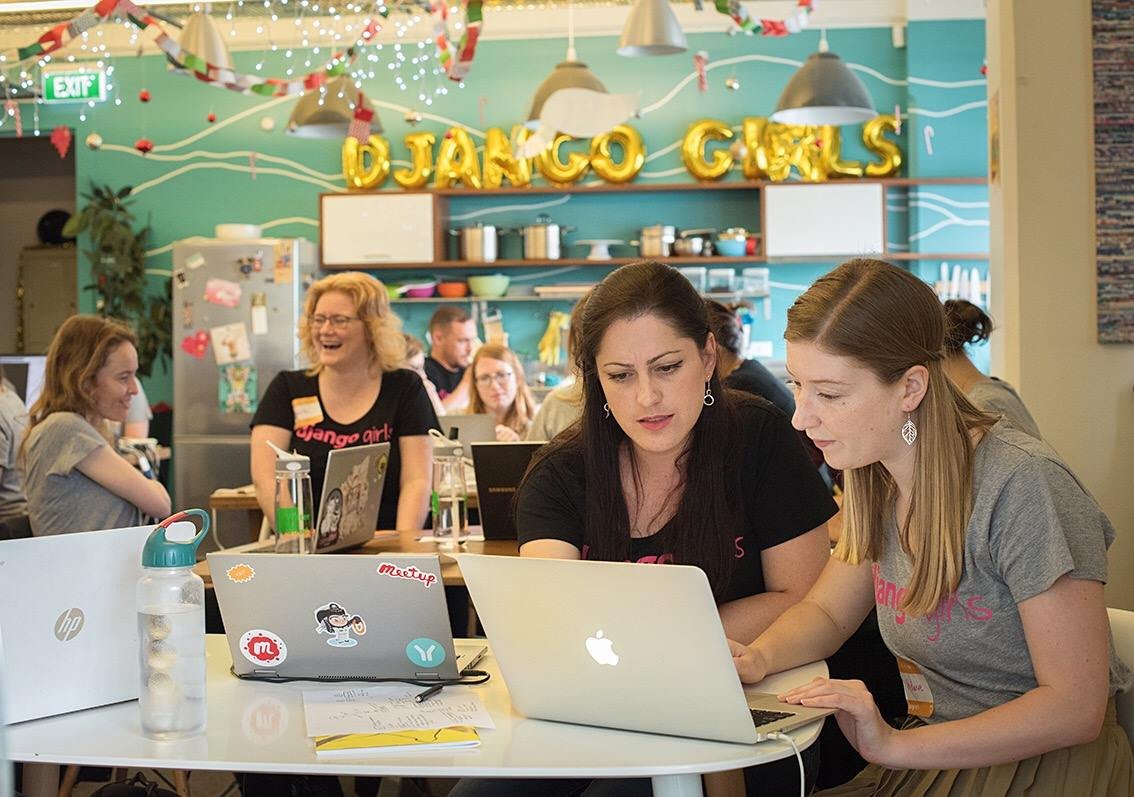 Feedback
We received some very good feedback from the participants. Everyone felt supported and comfortable in the environment we created, not to mention very well-fed with the delicious food from our wonderful new friends at Pomegranate Kitchen! Admittedly, there was a slight lack of understanding as to what the workshop was offering. Some women expected more design and frontend work, while others expected more of a tutor type walk through. If we've learned anything from the feedback, it's that we need to improve on:

Communicating what the workshop is going to cover.

Letting participants know what they'll achieve on the day.

Giving participants information in advance so they can be prepared.
These are all things we can outline on the website and through success emails when an applicant is accepted, so easily fixable.
Some women suggested that making it a two-day workshop would be beneficial, since a lot of us, including coaches, were quite exhausted and overwhelmed by the end. This is an organisational challenge we'll have to mull over, since it's no small feat trying to organise a full one day workshop let alone two days. We might look at two half-day workshops in the future.
Here are just a few things that our Django Girls had to say about the experience:
A fantastic initiative that not only empowers women, but does so in a safe environment.

Fantastic initiative, amazing people, super grateful for being included.

I feel like today is the start of seriously looking at a career change which isn't a decision to be made lightly – Thanks a million!

Thank you so much for putting this on, I really appreciated that it was a lot of work from a lot of people. It was a really useful and inspiring day.

This is something I'd like to be part of in the future.