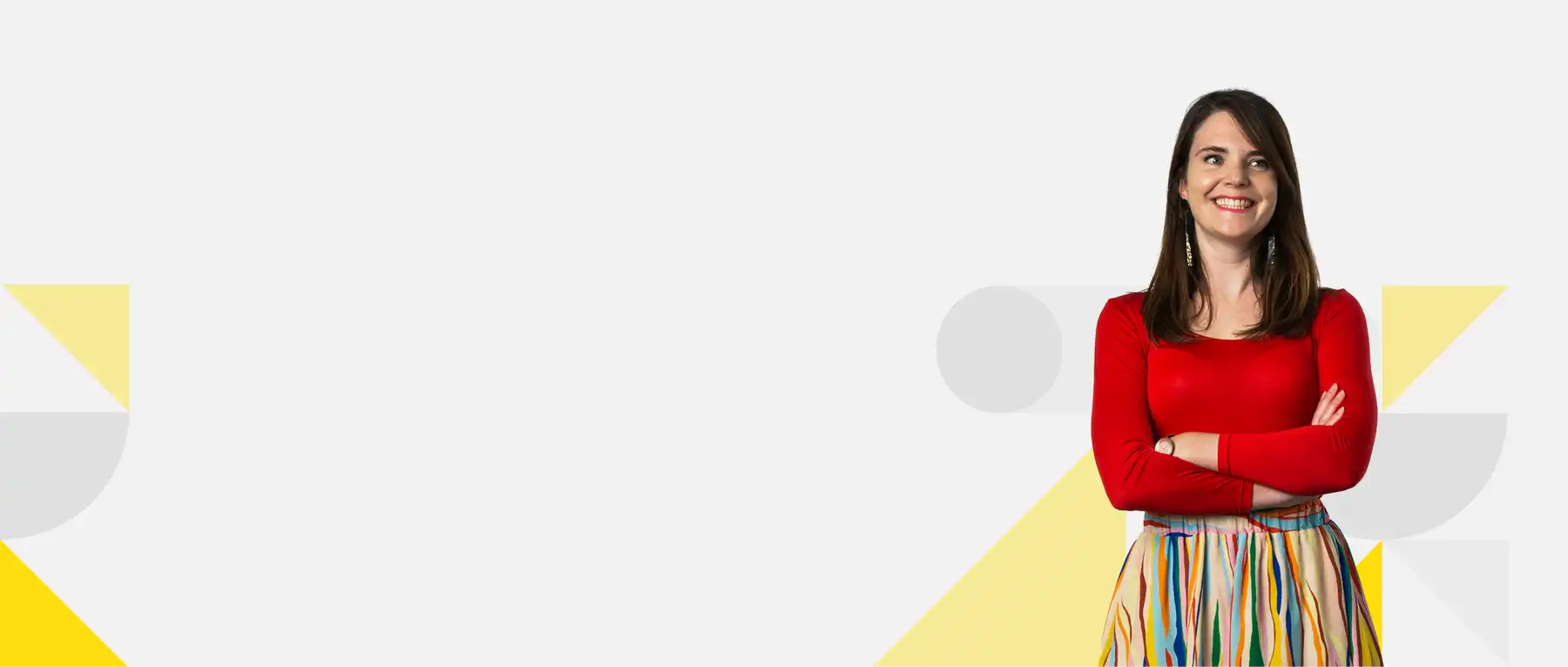 This blog was first presented as a talk at Design Assembly's Design & AI Autumn Conversations in Te Whanganui-a-Tara on 5 April 2023.
Tēnei te mihi ki ngā tangata katoa i awhi mai i tēnei kaupapa. He nui te koa me te pōuri nōku, ki te tutuki i te kaupapa nei.
My own journey of rediscovering my Ngāti Raukawa whakapapa and what it is to be Māori started quite recently. I was away overseas for nine years. When I returned I saw a warming embrace of te reo Māori. Three years ago, my daughter Scarlett was born and I became curious and eager to understand, discover and explore my heritage. What will I say to her when she asks me who she is?
I lead the research, design, and content team at Springload. My background is mainly in digital research and design. It is through my work here, and the wonderful support of my colleagues, that I am now able to explore and understand what it is to be Māori.
What does it mean that ChatGPT can speak te reo Māori?
With the race to adopt new technologies, everyone is sprinting to get their hands on AI to see what it can do. To see what efficiencies it can gain, to explore and experiment and see what is possible. We know these tools could shift our roles and challenge what we do each day, so we are seeking answers to what this new world looks like.
The designer in me feels excited for this future. Imagining these new AI tools, I like to call them "dreaming engines" — tools that give us the ability to reimagine even the most complex design problem. But as I dig further into how these tools are made, and what they can do, my instinct is calling me to question what I see.
My heart jumped when I discovered that ChatGPT somehow knew Māori. Joel Maxwell, a writer for Stuff, put it well: "But here I am, being reassured in te reo Māori by a stranger with no face, no consciousness, no whakapapa, no body — but an apparent understanding of the indigenous language of Aotearoa. It claims to want to help me, but then it lies about its education. It claims to be sitting at its office desk at this very moment, which I know for a fact is untrue."
Most technologies have a poor understanding of reo Māori. When I saw what ChatGPT can do, I felt a sense of grief and loss for my own language. Many Māori cannot speak te reo, and now ChatGPT can. Desperately, I wanted to know who had taught the engine. Where did it get our mātauranga?
I find it amazing that these tools have the ability to imitate and generate karakia or whakataukī. As Dr Karaitiana Taiuru PhD, JP, ACG, MInstD, RSNZ puts it, "I find it remarkable that…while rudimentary, ChatGPT has the ability to create a karakia for atua."
I understand that our mātauranga is publicly accessible. However, the issue is how it has been taken and how it is transformed. What is the intention of the people who made these tools? Is it possible this is yet another page in the great story of colonisation?
The right to understand our culture and our language was taken from us. Thirty-five years ago, New Zealand adopted a law declaring Te Reo Māori, the language spoken by the country's indigenous Māori people, an official language.
Decades of repression put our language under serious threat. Only one in four Māori spoke it by 1960, with a very low percentage of speakers among children.
Today there is a concerted effort underway to revitalise our language. How do tools made in America without us, like ChatGPT, help or hinder our journey?
What is the intention of the people who made these tools? Is it possible this is yet another page in the great story of colonisation?
Ngāti Raukawa
Defining artificial intelligence
When thinking about artificial intelligence in the most basic sense, I consider how the corpus of data was made — including the sources it draws from, how the data is processed, and the output.
On top of that, we have the organisation or people who are making the tools, their intentions, and any biases they hold. A tool is a reflection of the values of the people who made it.
What is important to realise is that AI tools like ChatGPT are not just consuming information from the internet during the processing of the data. They also have the ability to hallucinate — to invent. In the context of exploring ideas — the dreaming engine — this could be a cool feature. But in the context of education and communication, given the likelihood of misinformation, hacking, and fake news, this could be a bug. What happens to our mātauranga in this context?
We are in a position to decide how we respond to a given AI tool based on who controls it, who made it, why they made it, how it works, who gains from it, and the principles and values that guided their practice.
We can also decide what we use these technologies for, and what practices we can put in place to ensure that they are built in a way that doesn't perpetuate colonisation.
AI has the capacity to reinforce historical injustice and to cement forms of racial and gendered inequality. For these reasons an alternate set of values, paradigms, and priorities is urgently needed.
A tool is a reflection of the values of the people who made it.
Ngāti Raukawa
The whakapapa of data
As eloquently put by Whose Knowledge, "Structured data, the pieces of information that are easily read, understood, and processed by machines, is at the core of how the internet works… Yet, these databases present and organise elements in ways that are informed and structured by and around specific regulations, traditions, and epistemologies. As a result, in an attempt to categorise the world, they prescribe certain frames and worldviews."
Issues of power and privilege are inherent in the ways knowledge is understood and the ways the internet is designed and experienced.
We know that the internet we have today is not multilingual enough to reflect the full depth and breadth of humanity, and most online knowledge today is created and accessible only through colonial languages.
If the information, models and structures for these tools are built on colonisation, what does that mean for how artificial intelligence could be inclusive?
Is it possible that because these models are built within a society that prioritises a certain culture, we could erase diversity?
Kia whakatōmuri te haere whakamua
In Māoridom we have a saying, "Kia whakatōmuri te haere whakamua: I walk backwards into the future with my eyes fixed on my past".
Despite the dark nature of our past, Māori have long been strong protectors of our language. Michael Running Wolf, an anthropologist, expresses how he is inspired by our strength to defend our culture. Sadly, in some Native American cultures, the mother tongue is gone — or as he would put it, it has gone to sleep.
He looks at how Māori defended te reo via the idea of a language nest — the creation of a safe space where the language is spoken, with immersion camps and education. I am grateful for this protection. I am grateful they thought of our mokopuna. The protection of our mātauranga is now critical for this next chapter.
The protection of our mātauranga is now critical for this next chapter.
Ngāti Raukawa
A way forward
It is clear that AI needs a new set of laws, regulations and considerations so that what we build is safe and good for our people. How will we be able to trust the sources of information we see?
Recently, a paper entitled Pause Giant AI Experiments: An Open Letter was published. This letter asks that we pause all development, particularly in generative AI, for six months — giving society time to catch up to these technologies. As the letter states, "powerful AI systems should be developed only once we are confident that their effects will be positive and their risks will be manageable."
When it comes to using these tools in our day-to-day lives, I ask you to consider what you are using them for. Think about some of the ethical and cultural implications of using them. Maybe it's good to speed up writing a quick proposal or functional requirements as long as you read them, but be careful with anything that has a cultural component. Designing products for our people needs to be done by Māori hands.
I would ask companies to start considering how they might develop their own policy on how they use AI and what they use it for.
When thinking about making designs, understanding people's needs, and solving problems for clients, consider what value you bring to the table. The value is not in the flashy tool, it is in the connections and relationships we hold and how we support each other to solve problems.
If this AI knows everything, what does it really know? We will only give it a voice and give it power when we use it.
The question is how we can release that power and build an indigenous perspective into what we do.
References
(in alphabetic order by link title)
Accelerating the revitalisation of te reo Māori with AI, AI for Good, 26 July 2022
An Indigenous Perspective on Generative AI, Tech Policy Press, 29 January 2023
Chatbots need Indigenous Beta testers, Dr Karaitiana Taiuru PhD, JP, ACG, MInstD, RSNZ, 17 February 2023
ChatGPT threatens language diversity. More needs to be done to protect our differences in the age of AI, Collin Bjork, 11 February 2023
Decolonizing the Internet 2018 Summary Report, Whose Knowledge?, 23 October 2018
Decolonizing the Internet: What is it about
Elon Musk, other tech leaders call for pause in 'out of control' AI race, Finn Hogan, CNN, 30 March 2023
Getty Images Statement, Artur Debat (image), 17 January 2023
'I follow the trail of blood', Joanna Kidman, E-Tangata, 20 February 2021
Kaupapa Māori concept modelling for the creation of Māori IT Artefacts, Kevin Shedlock (Ngāpuhi, Ngāti Porou, Te Whakatōhea) & Petera Hudson (Te Whakatōhea), Journal of the Royal Society of New Zealand, 5 May 2022
OpenAI Used Kenyan Workers on Less Than $2 Per Hour to Make ChatGPT Less Toxic, Billy Perrigo, Time, 18 January 2023
Pause Giant AI Experiments: An Open Letter, Future of Life Institute, 22 March 2023
Speaking my indigenous language with new AI, Joel Maxwell, Te Ao Māori News, 19 March 2023
Te Reo Māori Speech Recognition, Keoni Mahelona
The five tests: designing and evaluating AI according to indigenous Māori principles, Luke Munn, 16 February 2023