Kia ora! Thanks for stopping by. We're always on the hunt for curious and collaborative people who care about what they do, speak their minds, and have empathy for others.
We can offer you:

private healthcare with Southern Cross
an annual learning and growth budget to support your professional aspirations
an annual wellness budget, free flu shots, a nap room, and the occasional massage to keep you mentally and physically fit
free access to confidential counselling
free shared kai
an annual ski trip and team retreat 
a base in central Wellington, Aotearoa New Zealand, near cafes, shops, theatres, and the waterfront
a hybrid working model that supports working from home and our office.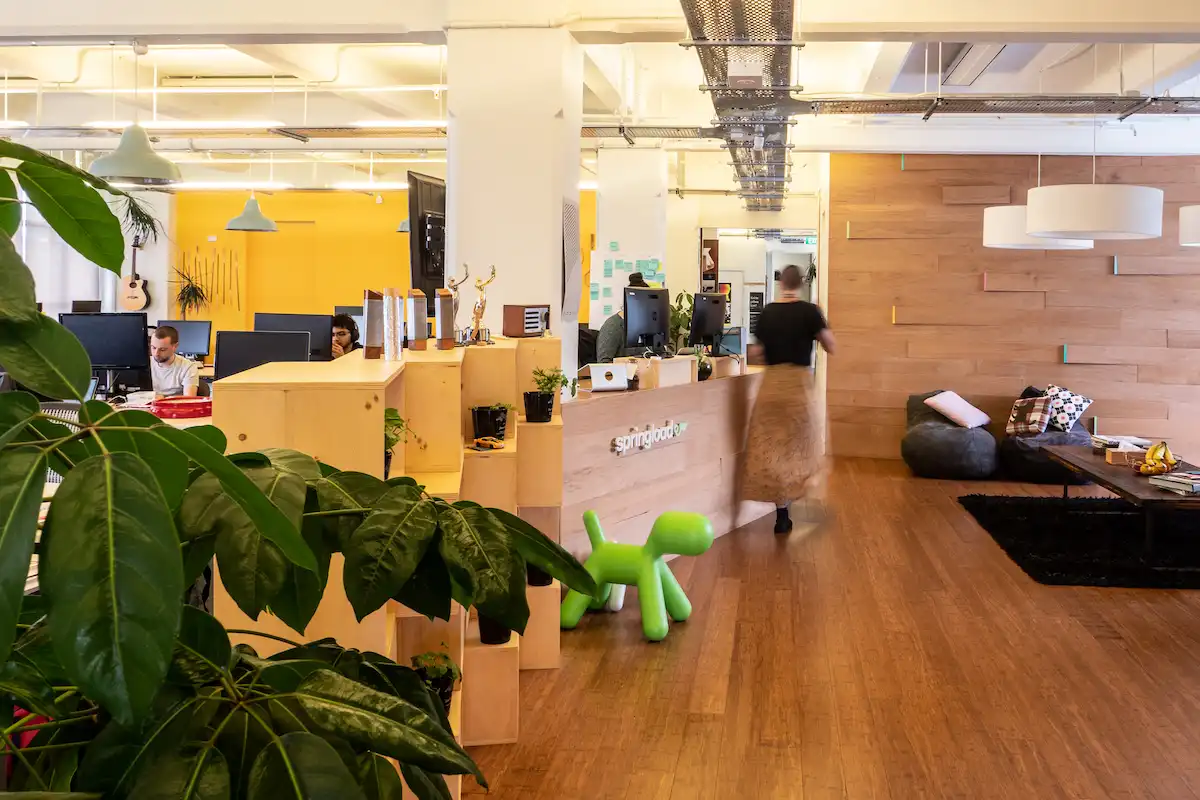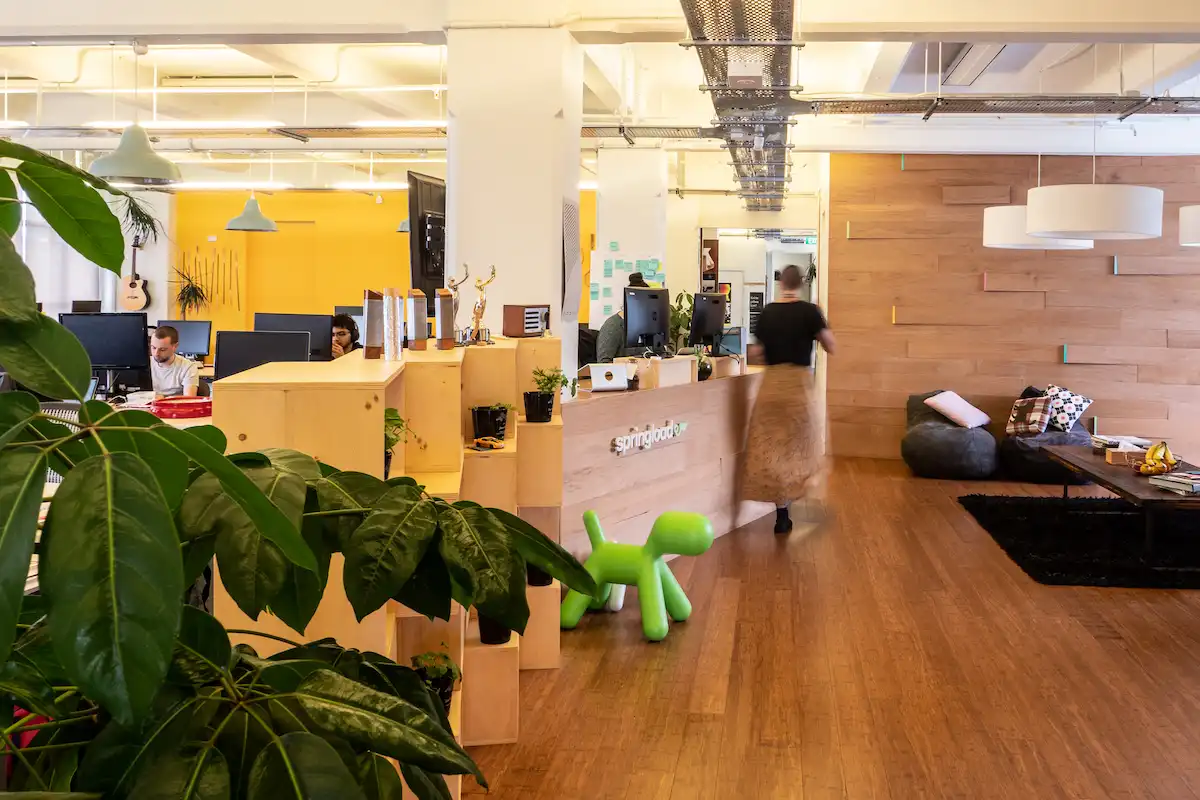 Working at Springload
Our mission is to use our digital superpowers for good by making the things that matter better. We follow a human-centred process, keeping the people we're designing for at the centre of the work.  

We're also a certified B Corporation which means we meet the highest standards of sustainability and social responsibility for companies.

Great clients, interesting mahi
Collaborate on projects that positively impact our clients, communities, and the planet. Our clients include Klim Type Foundry, Te Papa, Massey University, ACC, NZ Customs, Kiwibank, IETF, and many Government agencies. 
We also experiment and invest in a better future through our internal impact team Springlabs.

Flexible work and fluffy coworkers
Feel at home in our flexible, whānau-friendly studio and online spaces (and yes, that includes  fluffy coworkers too). 
Our office has communal spaces for collaboration and solitary pods for when you want to unplug from all that chatter. Fresh coffee beans are delivered almost daily, and our drinks fridge and fruit bowls are always stocked.
Space to live your values
Get involved in initiatives you care about. Increase diversity in the tech sector by joining our Grow initiative, raise money for your charity of choice, and connect with colleagues over sustainability and mental health chats.
Learning and growth
Want room to grow? You're covered with support, time, and an annual training budget. Attend that course you've had your eye on, share kai and knowledge in our twice monthly 'learning lunches', and set goals that keep you progressing in your role.
Inclusion and diversity
An equal, inclusive, and diverse workplace where you can feel like you belong matters to us. We're a member of  Diversity Works. We've also introduced a noho marae into our induction process to observe tikanga Māori and better understand, partner, and support our Māori team members, clients, and end users.
A wellness package
Thrive mentally and physically with an annual wellness budget, which you can put towards things like a gym membership and support for mental well-being. Our team also has free access to confidential counselling through the Employee Assistance Programme and Vitae.
Work-life balance
We know you have a life outside of work, and we want to celebrate that. Interested in mountain biking? We've got a group for that. Want to share your love of baking? We're more than happy to taste test! 
We celebrate cultural festivals and have an annual team day and a ski trip too. Our social club also organises various events, from cooking sessions and craft get-togethers to karaoke and tequila tasting.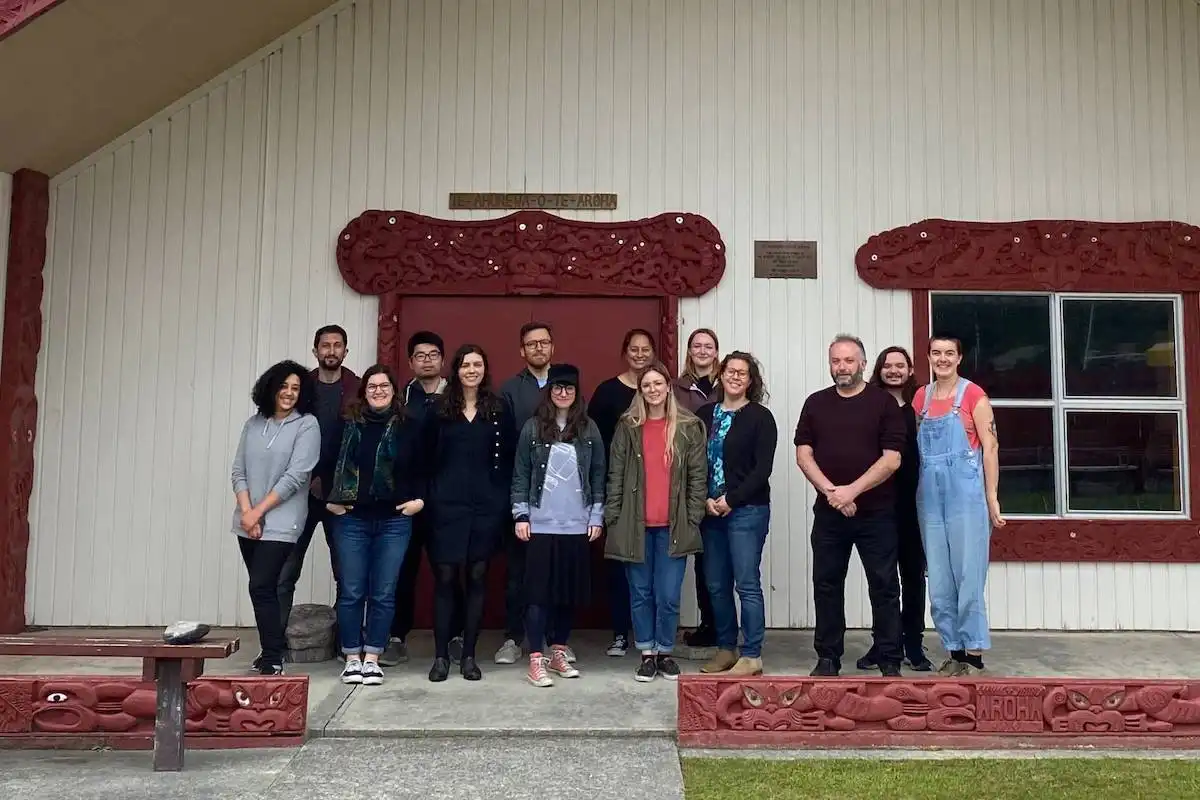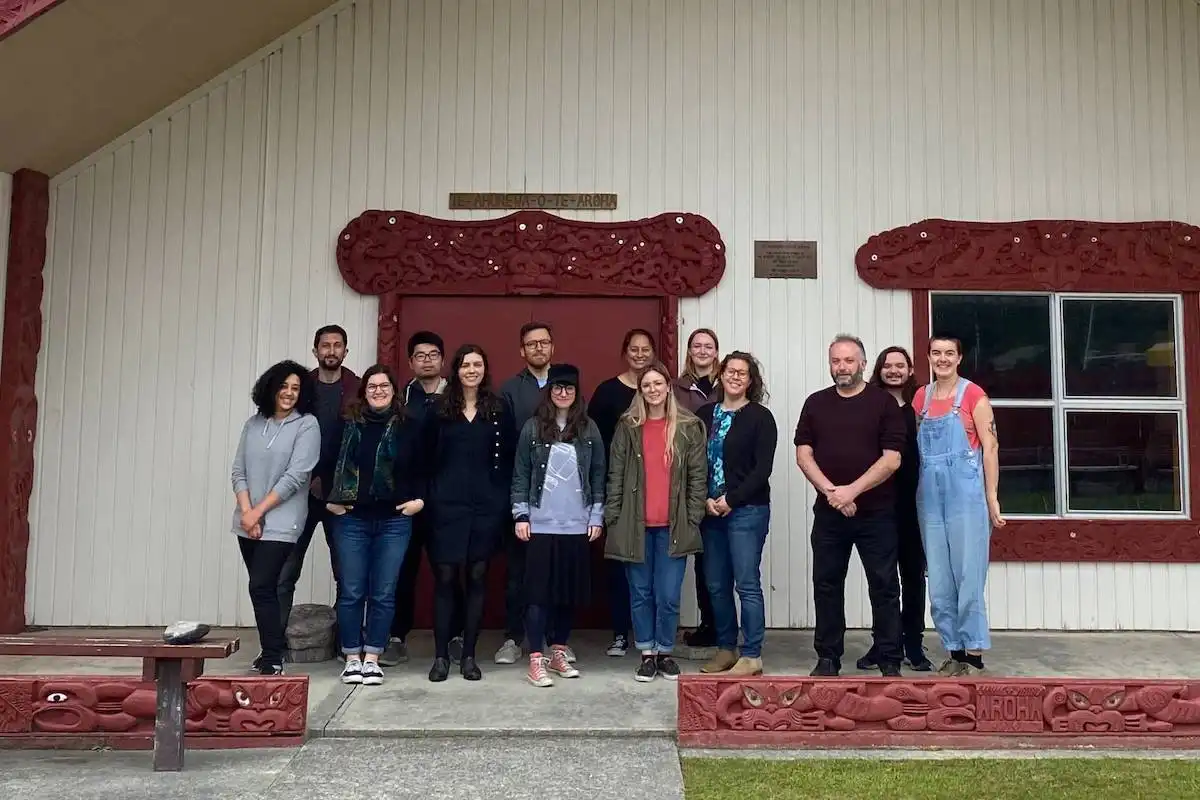 Meet the people of Springload
"I came to Springload with writing experience, but little UX, which I wanted to learn about. I love that Springload supports me to develop in that, through things like attending UXNZ. It feels pretty special to learn and grow in areas of my own choosing, without needing to go off and do further study. And then I get to put my learnings into my work right away. It's a win-win."

Claire O'Loughlin — Senior Writer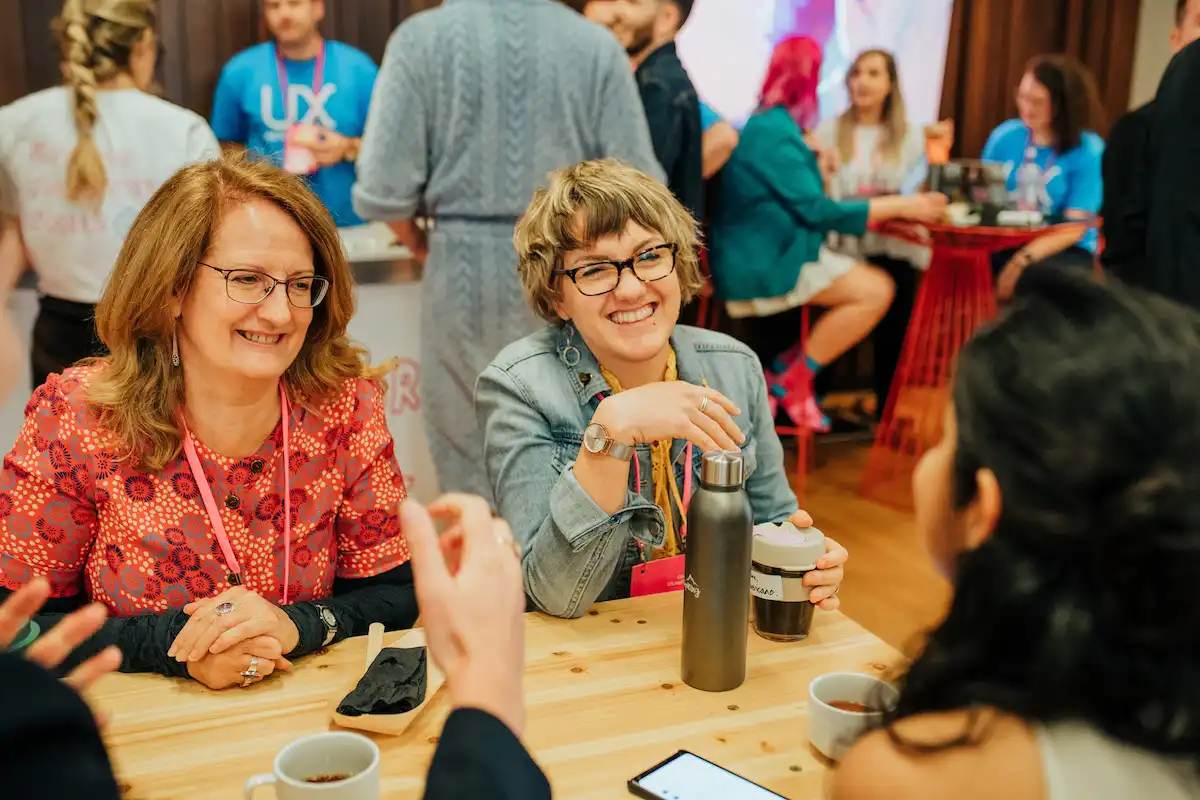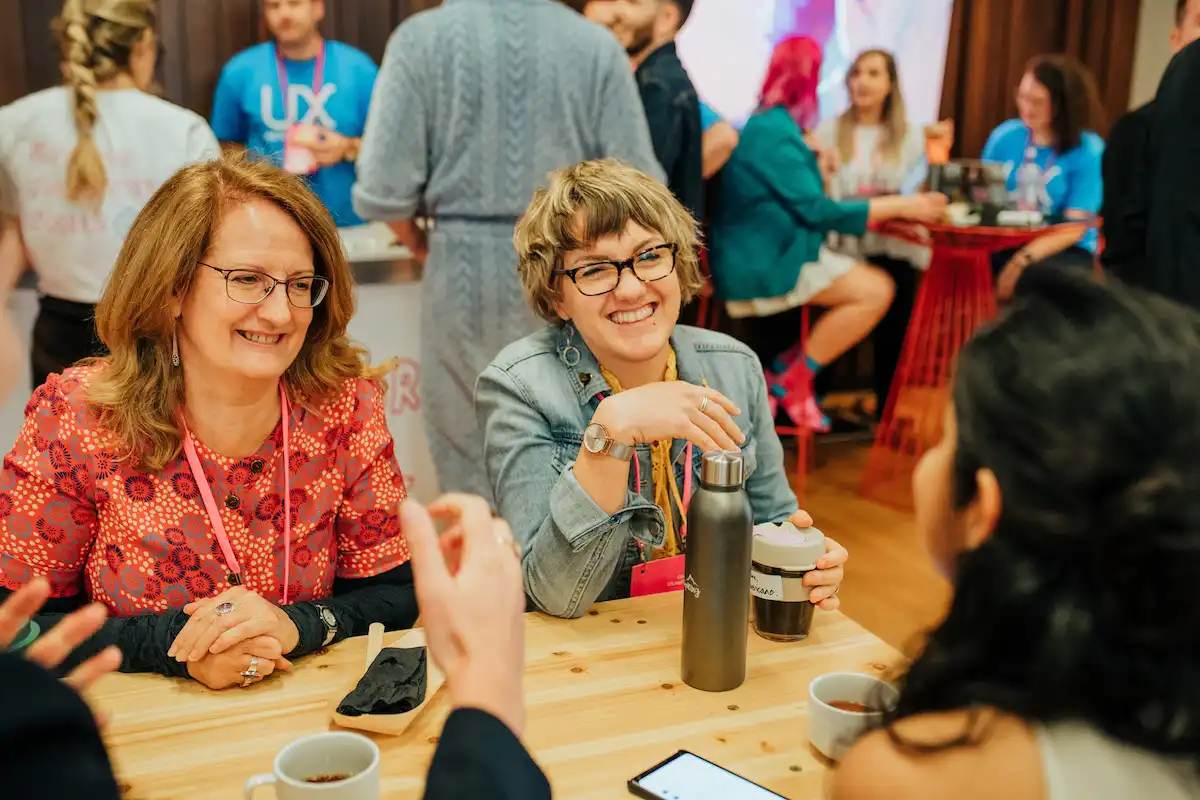 Tips from the team
After viewing hundreds of portfolios, we've distilled ten tips for creating portfolios that stand out and sell skills.
Six members of our content team share how they got into content design, what they actually do, and what they love about it.