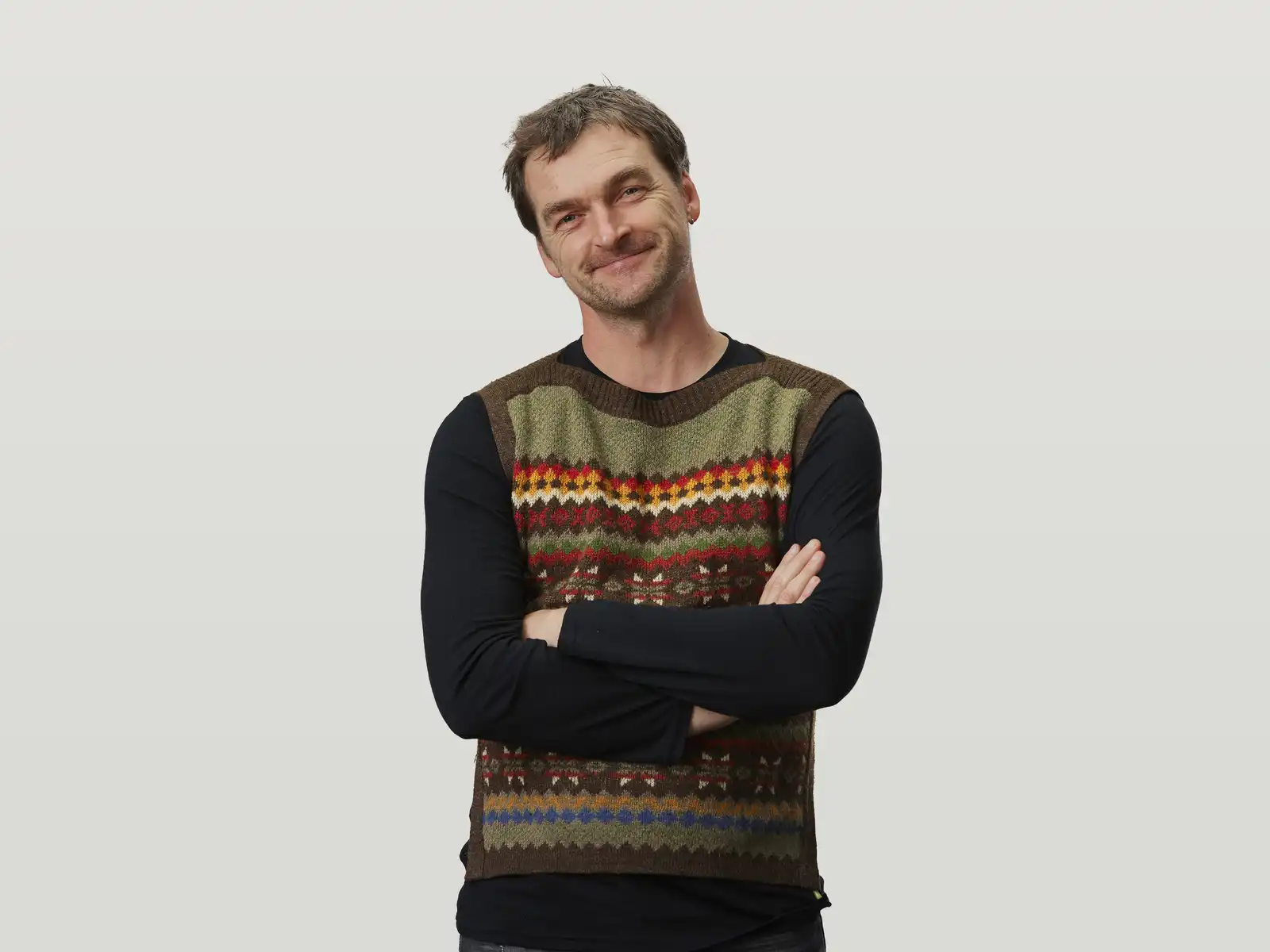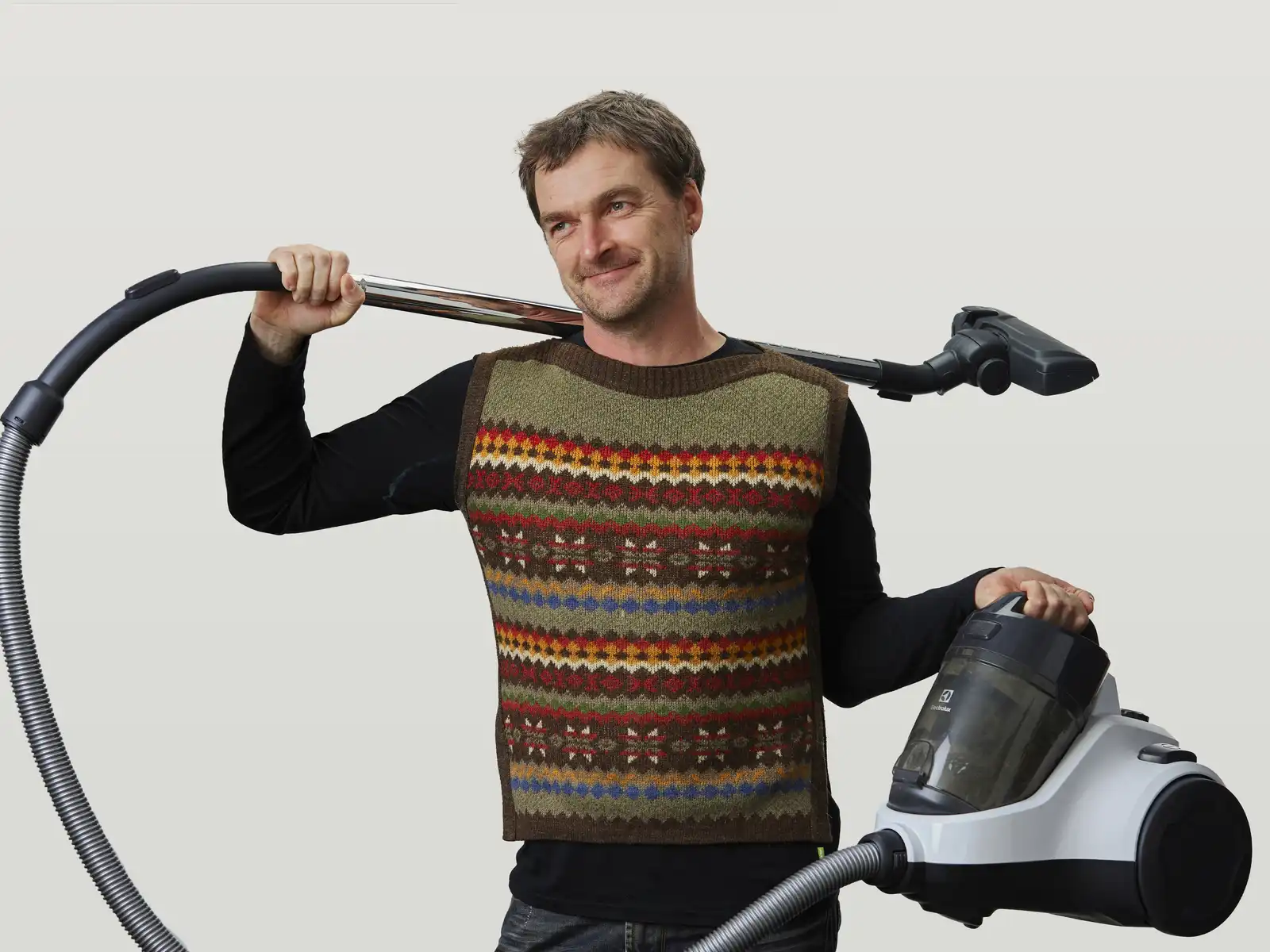 Pretend this vacuum cleaner is a scythe. Dennis collects old, purpose-specific tools and geeks out about scythes in particular. It's such a finely tuned ergonomic tool that you can use them with two fingers, he says. For someone that likes doing things the slow way, having good tools is vital.

Professionally, Dennis has lived many lives. He's worked in cafés, got into Melbourne's wholesale organics scene, propagated fruit trees, and dabbled in tech since 2003. Most recently, Dennis was a Technical Lead working remotely with developers in the US, Canada, London, Ukraine, and Russia. Imagine scheduling meetings with those time differences.
Dennis is a Back-end Developer by day and low tech DIY wizard by night. When he's not building websites in Python, he's spending time with family on their Coromandel bush block and sinking into his surroundings. For Dennis, that means a lot of things: fermenting food, working in the garden, green woodworking, and homeschooling his two children.