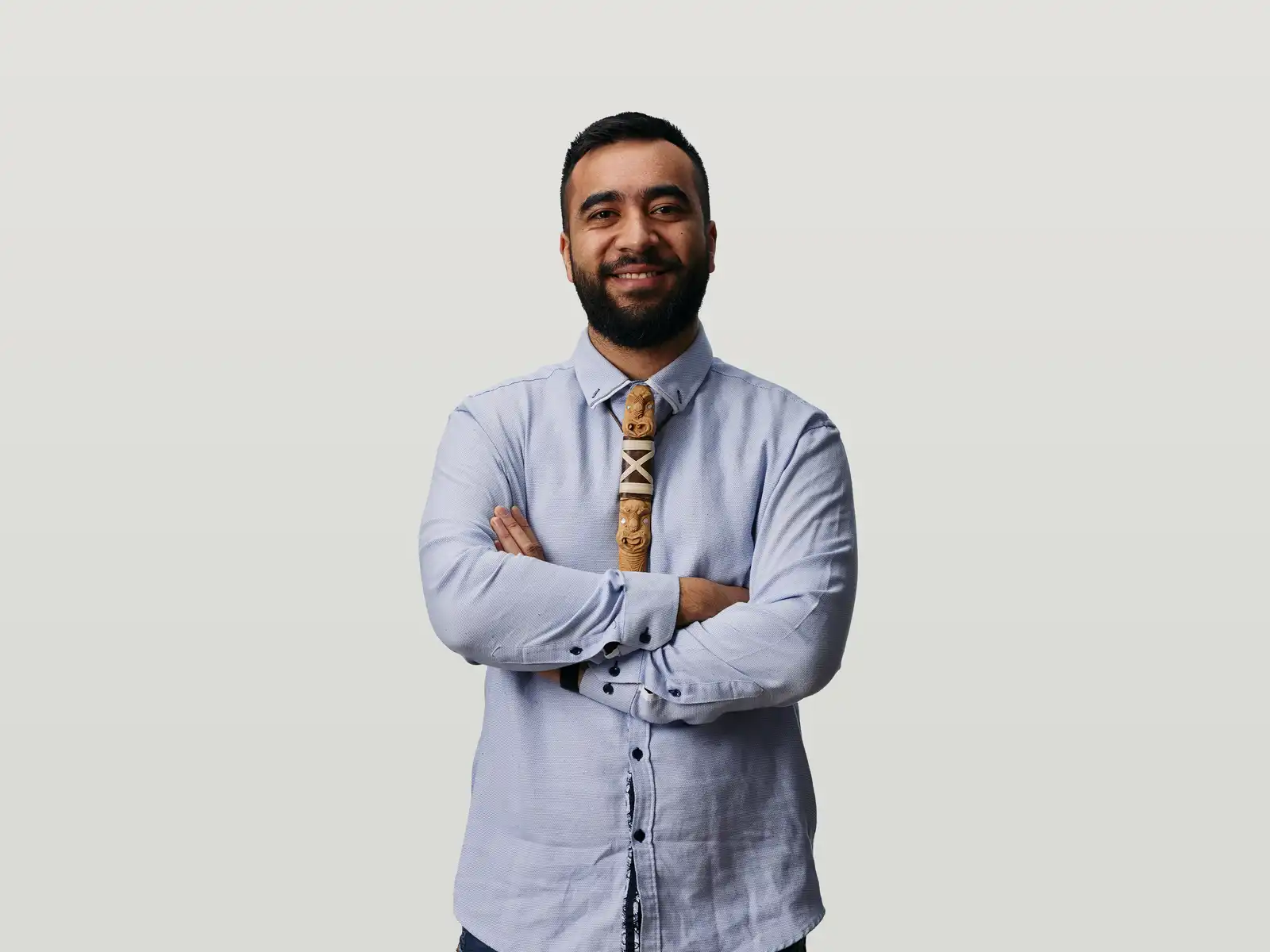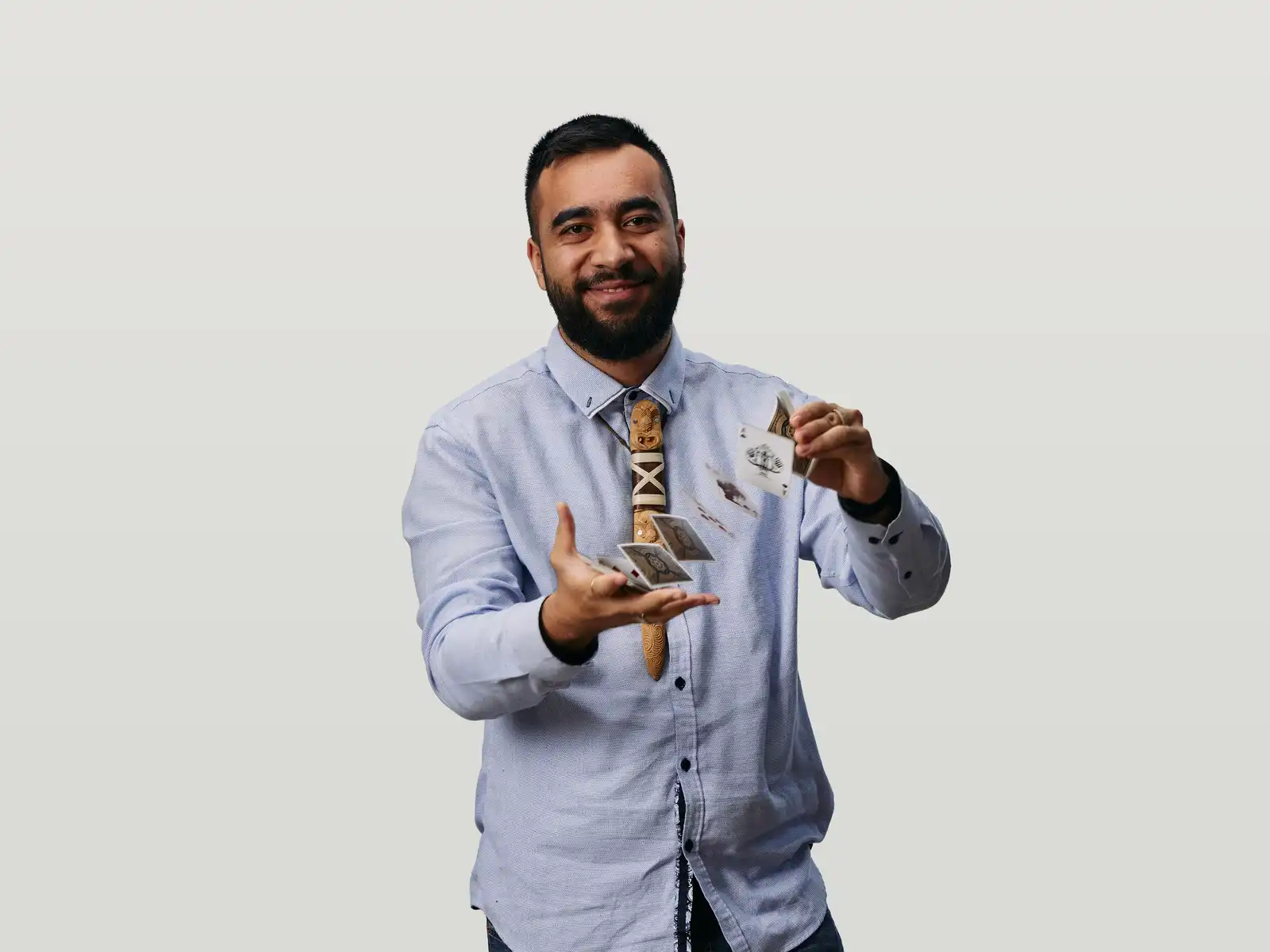 Ko Hikurangi Te Maunga
Ko Waiomio me Taumarere nga Awa
Ko Te Rapunga te Marae
No nga pukepuke rau o Ngati Hine me Ngapuhi ahau
Ko Bondi Cotton Toku Papa
Ko Te Ropu Poa Toku Mama
Ko Katene Cotton te kai korero nei
Katene's mahi involves building (and maintaining) all the digital stuff you don't see. Like server-side security. Or the mechanisms that process, structure and query data. Katene is a pro at problem-solving and is always open to learning. He is an aspiring linguist in languages such as Python and Javascript.
Before Springload, Katene completed Enspiral Dev Academy's immersive Web Development Bootcamp. He then continued to develop his skills while he worked as IT support for a Māori health provider. 
Katene is an entertainer at heart. When he's not behind a keyboard, catch him performing card ticks as a sleight-of-hand magician or gigging with his family as a musician.