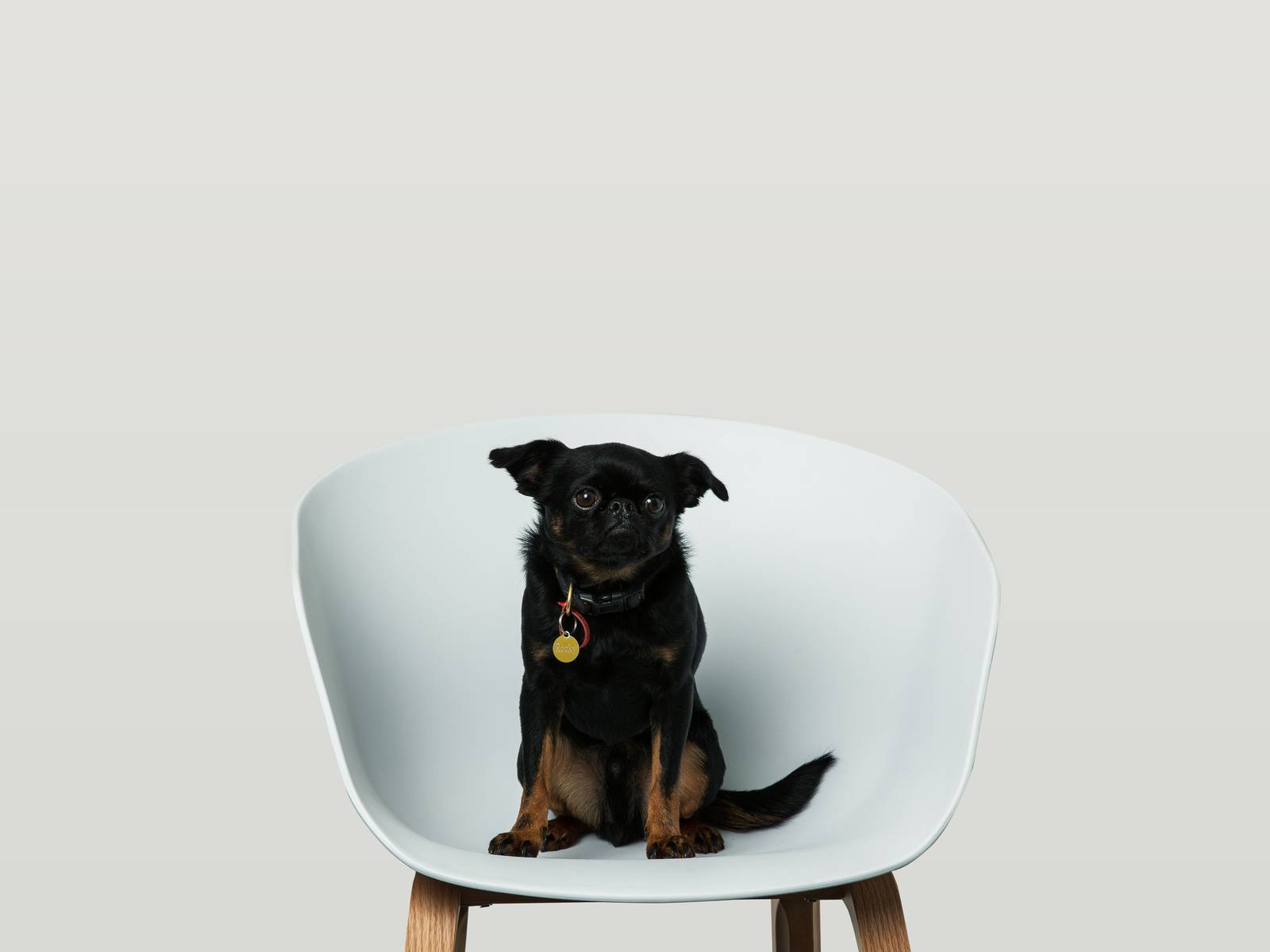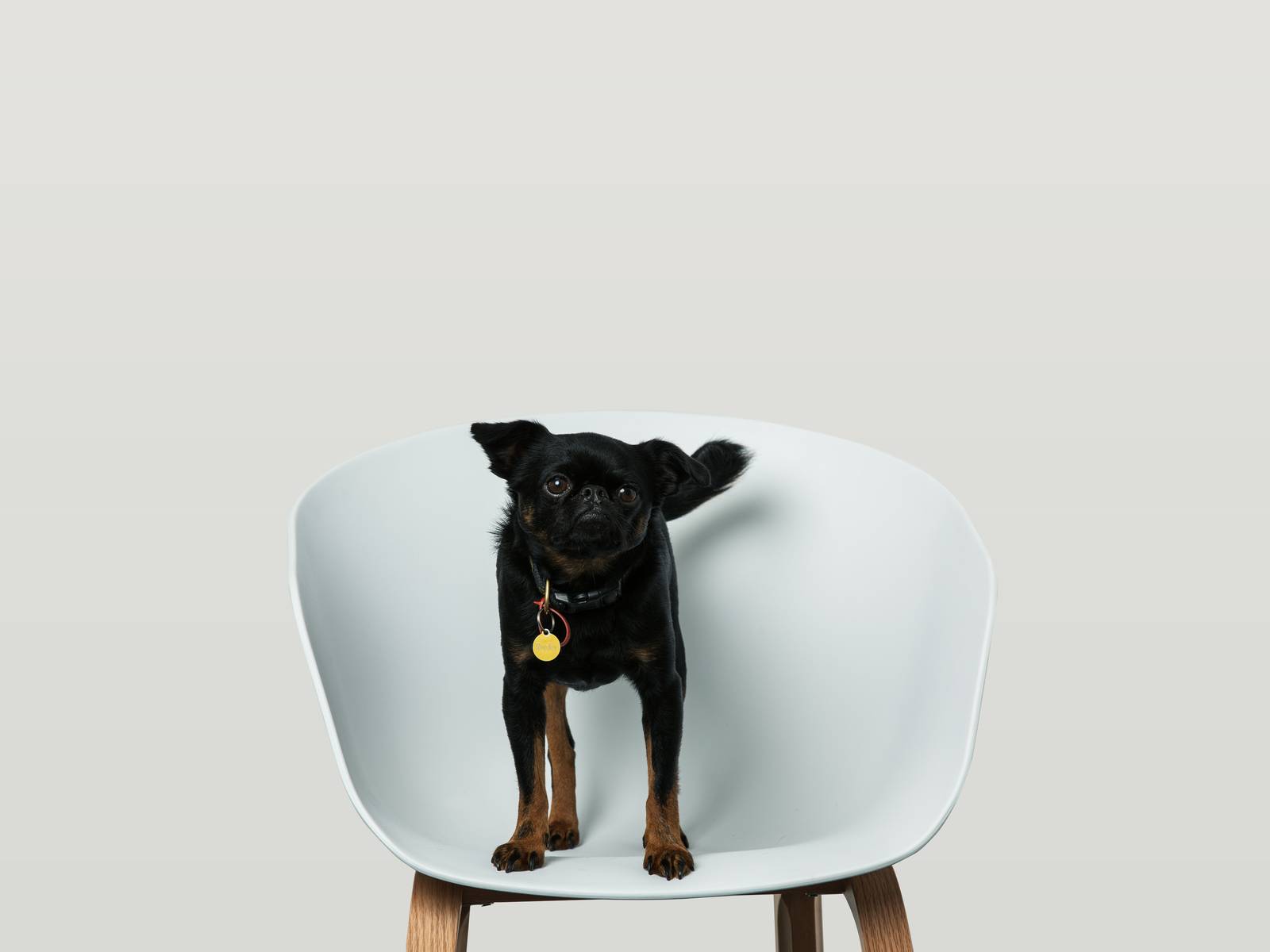 Meet Rocky. Rocky is Miles' trusty griffon sidekick. They're an inseparable pair, always looking out for each other. Like Batman and Robin. Though in this case Rocky is Batman. Or rather, Batdog. Just look at those ears. And that face. Yep, he's definitely half bat. 
Like Batman, Rocky's got a disposition for disappearing – one minute he's there the next he's gone. Usually tearing around the studio after his wrangler, Rosie. And, like Batman, he's got different suits. Like his alligator onesie. Though it doesn't have any gadgets. It just looks darn adorable. 
Aside from bursting with energy, Rocky's also bursting with affection. He's highly loyal and will always be by your side (aside from the aforementioned disappearing acts). He loves a kiss, he loves a cuddle. He'll even serenade you with song. Until he falls asleep. Probably on your lap.