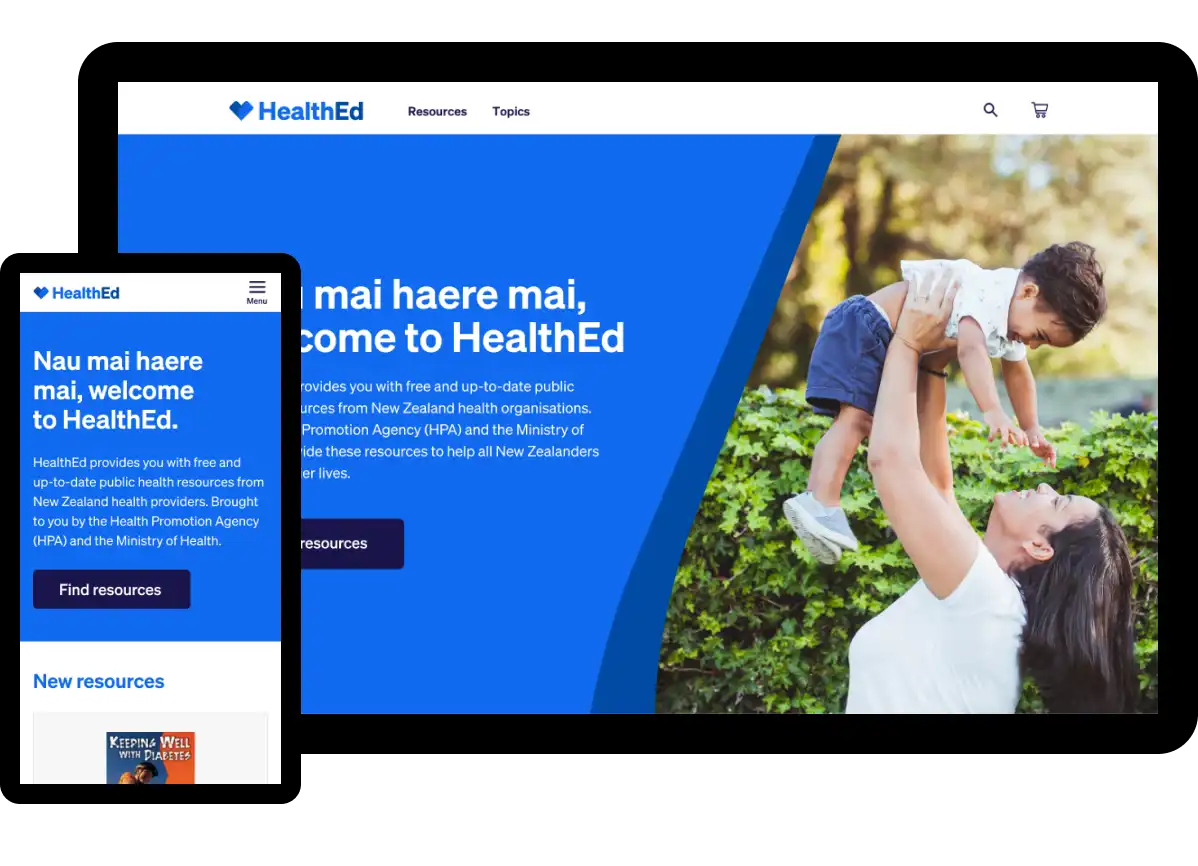 The challenge
HealthEd provides free, up-to-date public health resources on topics like immunisation, healthy eating, pregnancy, diseases, sexual health, and living smoke-free. But their website was over ten years old, their brand needed an update, and their ordering and distribution system was more complicated than it needed to be, with orders fulfilled and stock levels updated manually.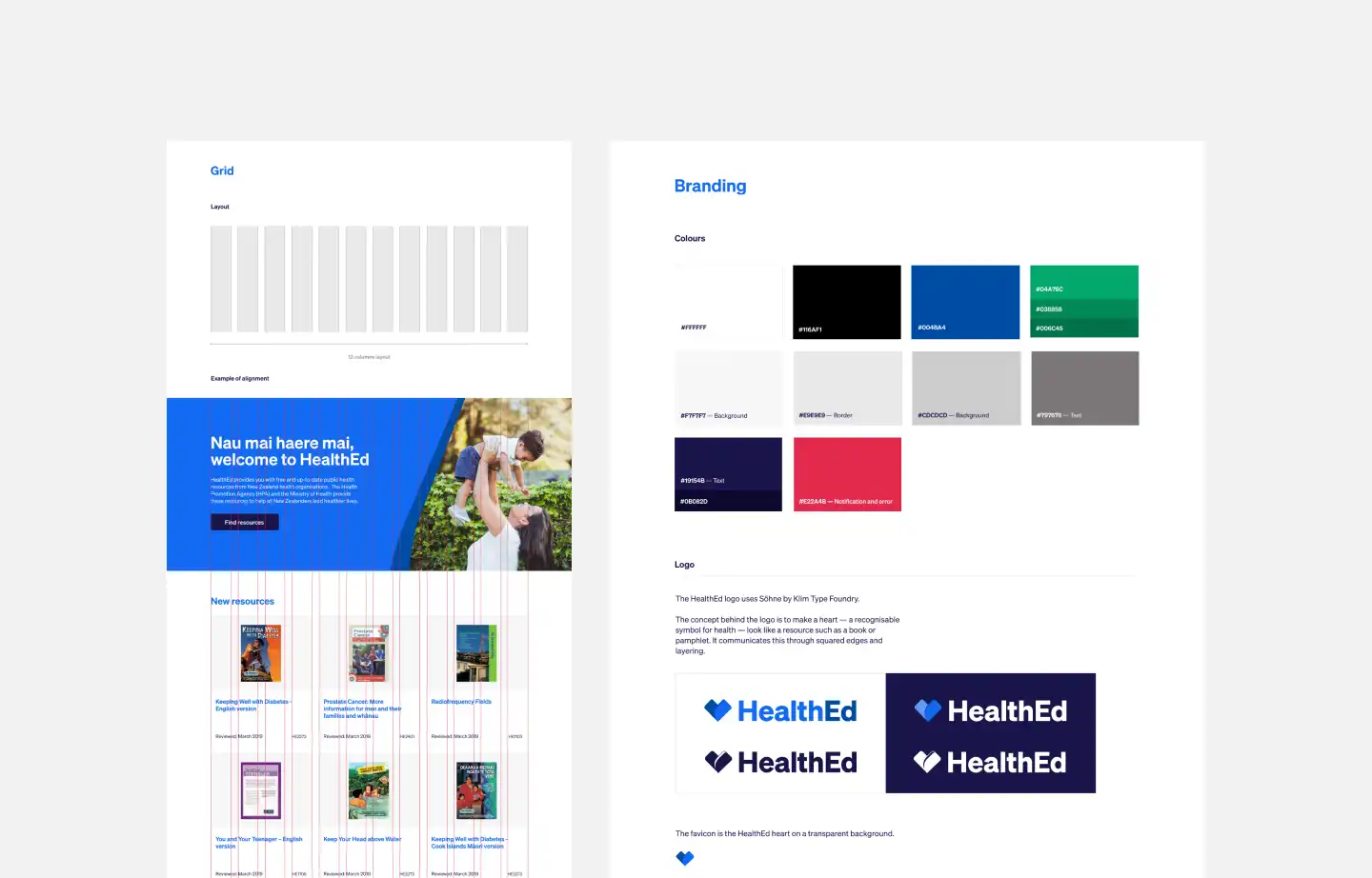 Our approach
We started with a light refresh of the brand. On a minimal budget, we gave the site a clean new look that reflects HealthEd's simple, practical approach. Next, we customised a Shopify theme to display the health resources customers can order, and streamlined the ordering and distribution process by integrating HealthEd's online store with the API for their distributor, Blue Star. Some DHBs wanted to stay with the current email-based order system, so we created a hybrid solution that checks which system should be used.
The impact
HealthEd's updated online store provides a much simpler navigation and ordering experience. Behind the scenes, the integration with Blue Star makes for a much more straightforward order fulfilment process — with steps that had previously been manual now fully automated. The hybrid solution provides flexibility for those DHBs who want to stay with the email-based system, but also makes it possible for them to shift at a later point.