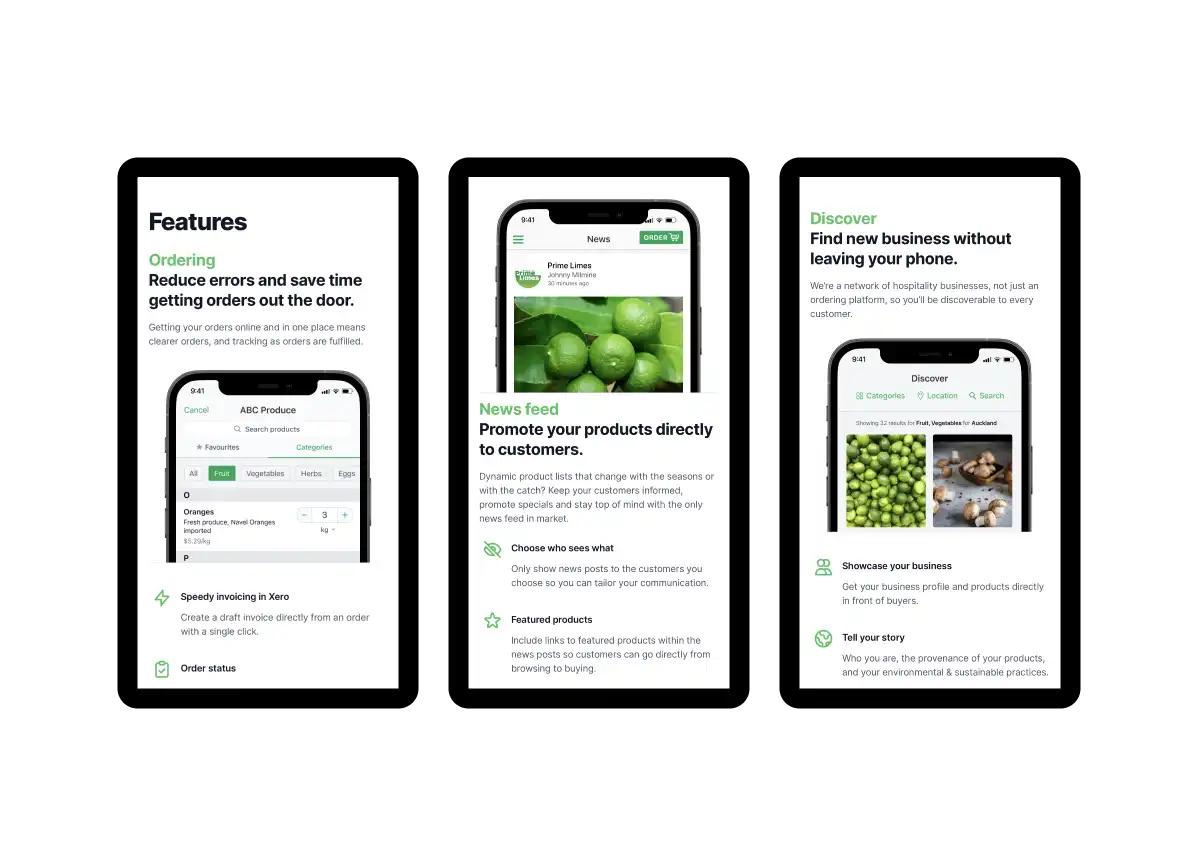 An app to connect buyers and sellers
We worked closely with the HospoConnect team to create an end-to-end technical platform that connects wholesale food and beverage buyers and suppliers. It's available as both a web app and a mobile app.
Buyers use the app to order from multiple suppliers, and can see updates and specials. Suppliers receive all of their orders through the app, saving time and reducing mistakes. They can also message each other directly within the app.
Custom-built with bespoke integrations
The platform features cross-platform mobile applications developed in React Native, an API developed using Ruby on Rails, and a React web application. It also has full integration with Xero for ordering invoice processing as well as bespoke API integrations with a variety of different suppliers' back office and stock management systems. 
The app greatly reduces the time the hospo industry used to spend on ordering and paperwork, allowing more time to focus on providing delicious food and drink to hungry and thirsty Kiwis.