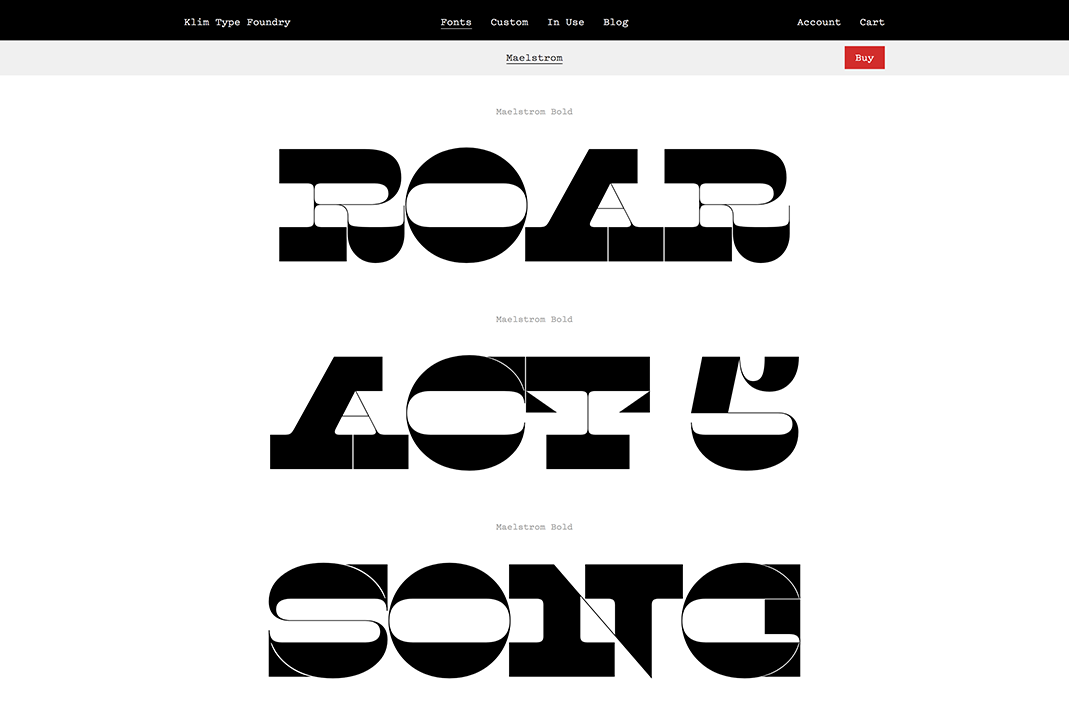 The Challenge

:

Making Klim the best, then better

We built Klim a website for customers to browse, test and buy font types. As the business has grown, so too has the sophistication of our work.

We've continually evolved the site's design and developed new features, like a type editor that allows fonts to be tested within the browser. Towards the end of 2013, Klim underwent some significant upgrades to improve the customer experience.
Springload are smart, savvy and good at what they do, but also down to earth and easy to work with.
Founder, Klim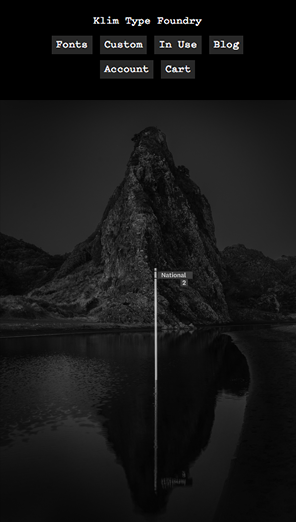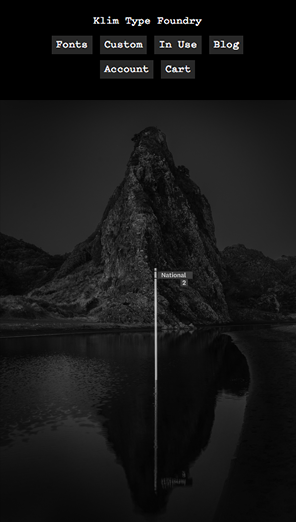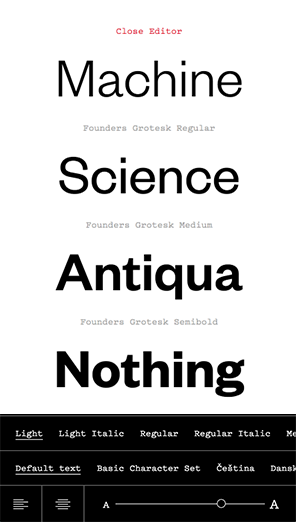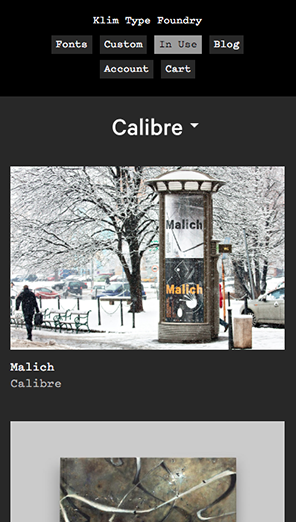 Our approach

:

Designing for a discerning audience

From the start, weve sought to understand what Klim's discerning font-buying designers, developers and type geeks really want. This came down to a set of must-have features:
OpenType tester
Test fonts directly and dynamically in their browser. Set your own words and tweak the style and weight using an interactive toolbar. 
E-commerce shop
A simple e-commerce shop with a clear font family tree lets customers explore the most appropriate fonts for their needs. 
Test fonts
Customers can try before they buy and download a free pack of test fonts, which have a limited character set and no OpenType features.
Blog
An elegant, content-first blog format showcases Klim's passionate longform pieces on typeface craft and behind-the-scenes articles. 
Fonts in use
A visual catalogue for Klim to upload high-resolution photography showcasing examples of their fonts being used in the wild.
The Fonts In Use section is our favourite section. It's humbling seeing what our diverse customers – 90 percent of which are international – make with our fonts. The complexity of the work is subtly expressed by the overall grid structure.
Founder, Klim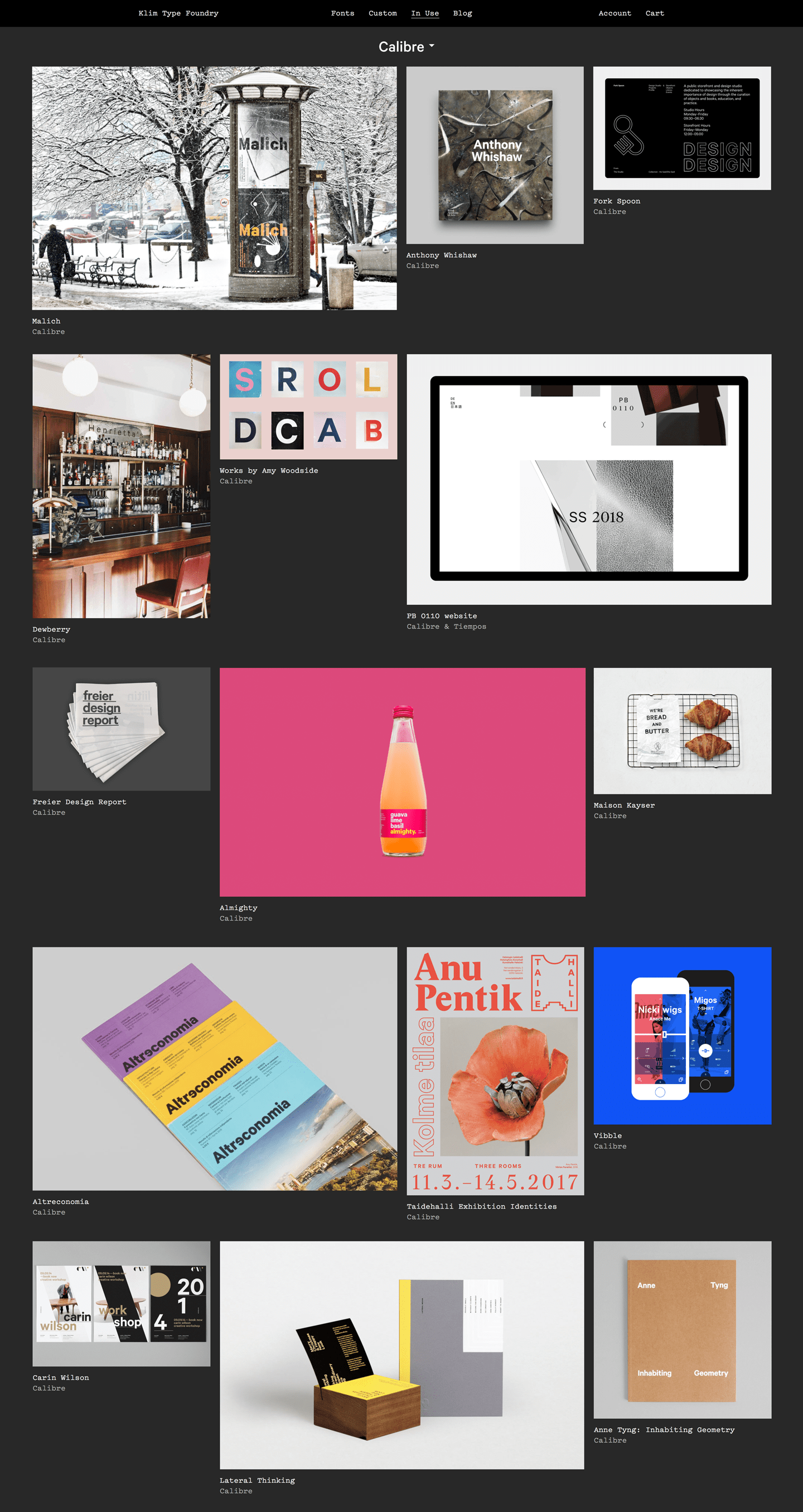 Creating a great experience from the bottom up
This was a project of many firsts – for Klim and for Springload. They were one of the first type foundries to have a live type tester, a feature that has since been widely (and rapidly) replicated by other type foundries. 
We used CSS to design a grid and typography system directly inside the browser. This was a new process for Springload, which required inventing and adopting a new design workflow.
The site's back-end was developed with Python, Django and Wagtail, while the front-end was built using Django templates and React. 
Wagtail's StreamField feature enables Klim to publish engaging longform content to their blog. We've also set up extensive caching to handle spikes in traffic and lazy loading for large assets.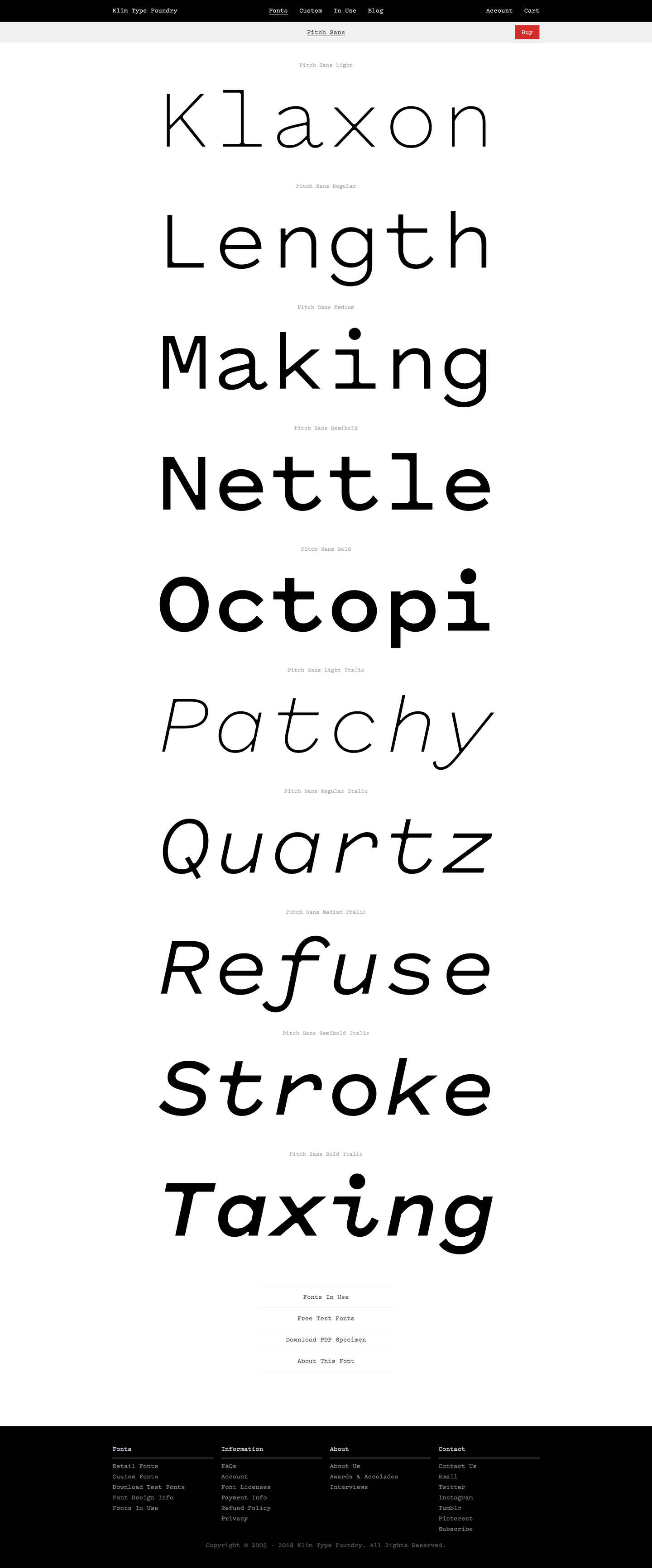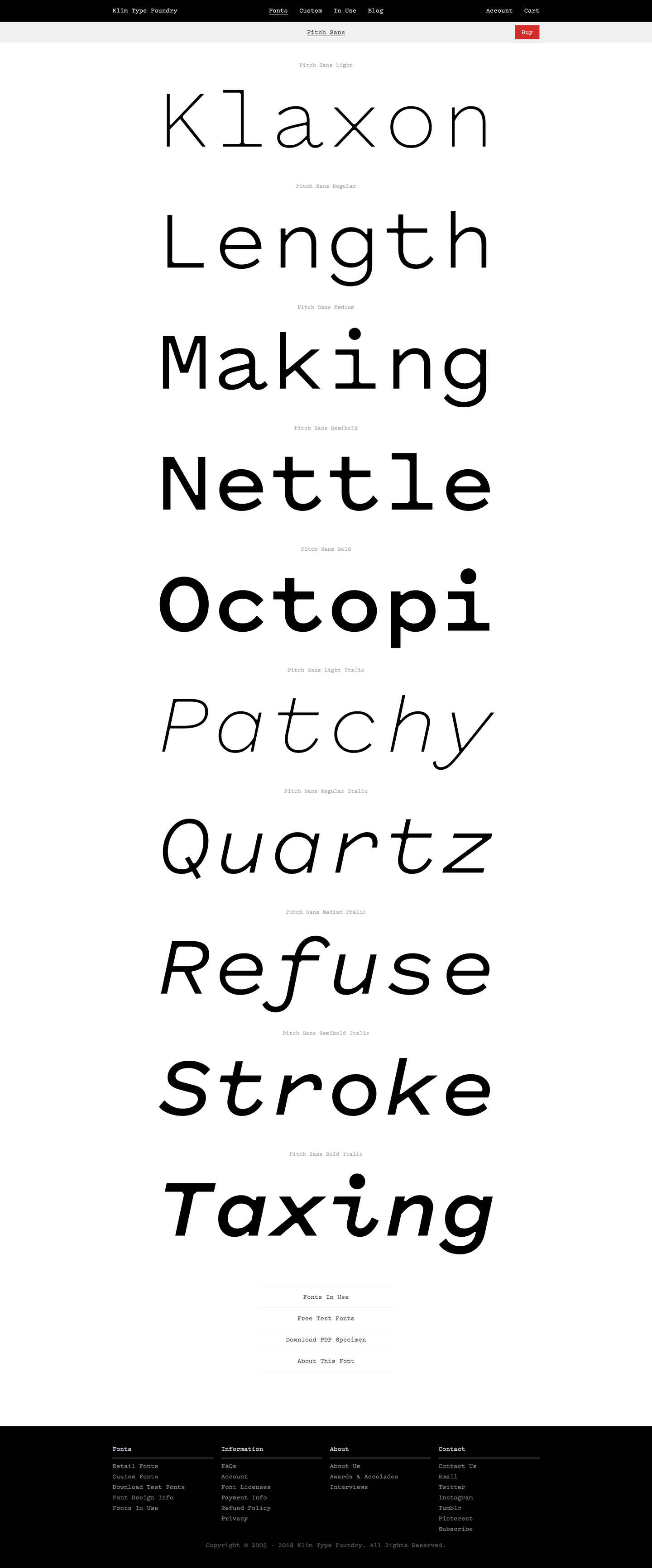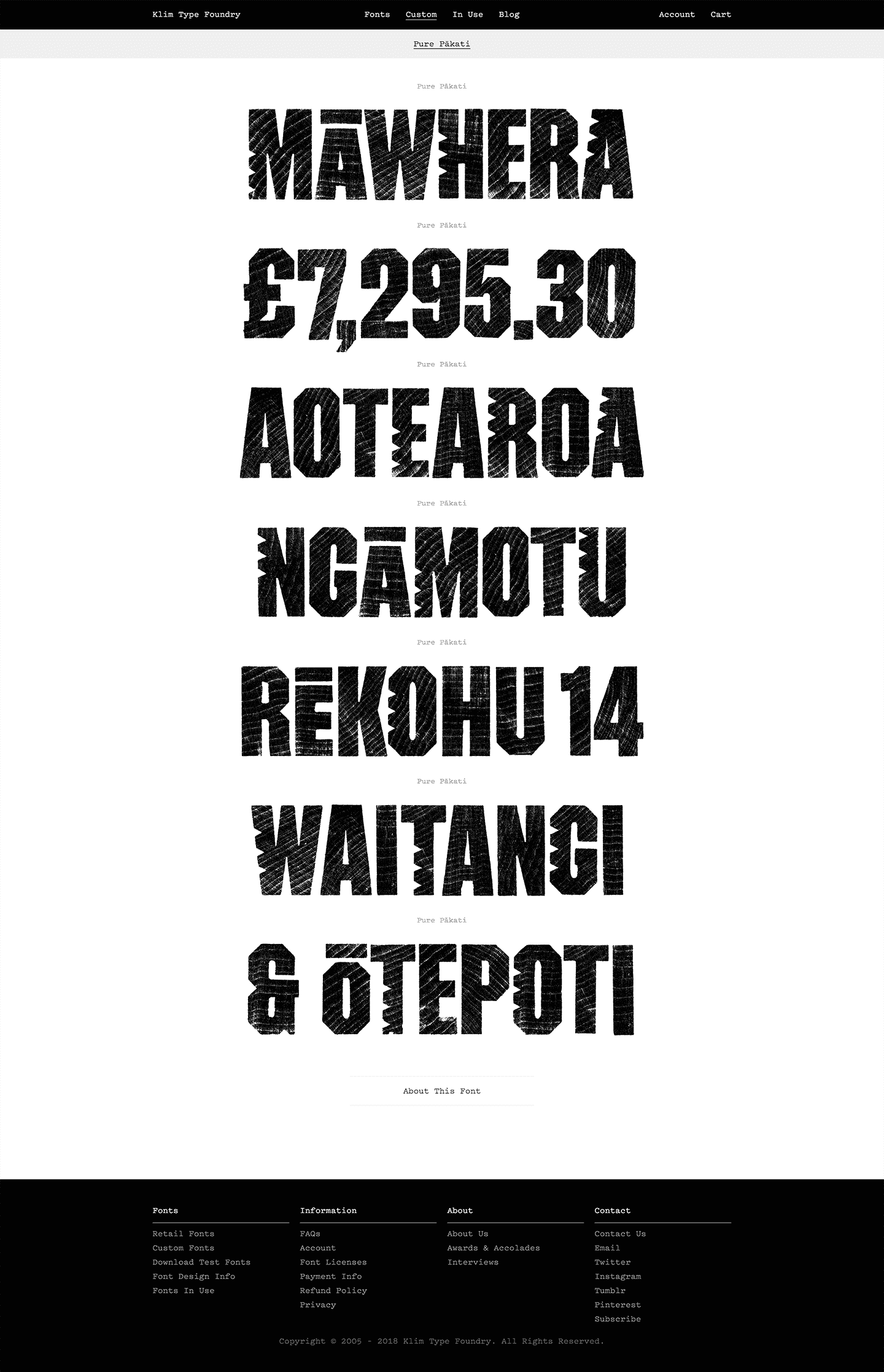 The results

:

Growing Klim's font fanbase

Overall, visitors increased by close to five percent from the first half of 2017 to the latter half of the year. The number of sessions rose nearly six percent, while the bounce rate decreased by seven percent. 

Returning visitors make up 22 percent of overall visitors but 72 percent of transactions. This means customers browse and test Klim's fonts first then return later to complete the purchase. Email subscribers have also increased by a massive 450 percent from October 2016 to March 2018.

When we first started working with Klim, they were a young business in a small, niche industry. Together, we've helped establish Klim as a strong, recognisable digital brand among digital type foundries. To the point where the Klim website is now the benchmark for many other type foundry websites.

We'll continue to work closely with Kris and his team to review and test their website to enhance the customer experience.

450%

increase in email subscribers

7%

decrease in bounce rate