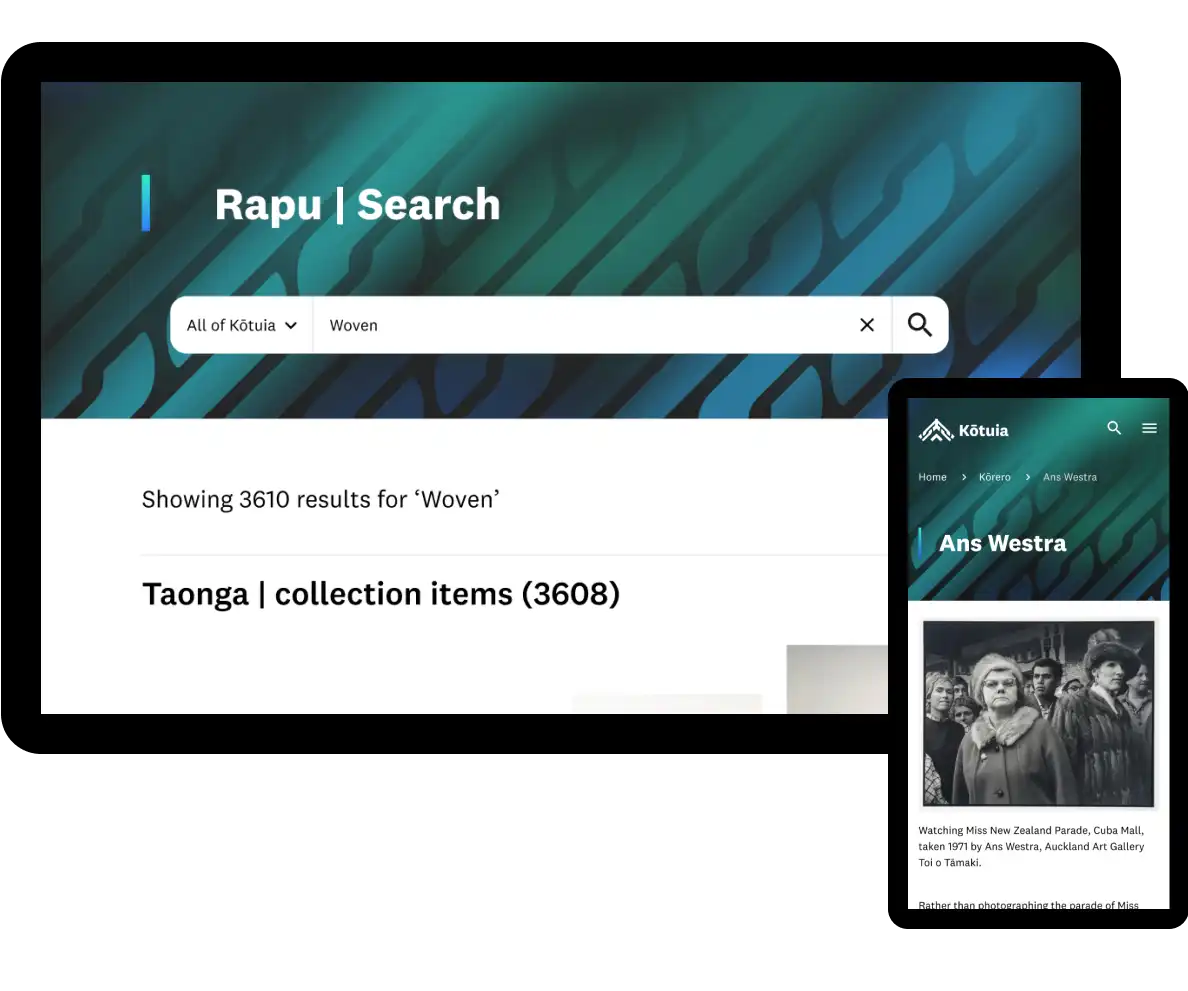 The challenge
Kōtuia ngā Kete, previously NZ Museums, is a centralised online whare taonga managed by Te Papa's National Services Te Paerangi team that aggregates museum collections from across the country, allowing users to search for specific items or records nationwide. The team wanted to modernise the site, realign it with audience needs, and create a bicultural experience that would reflect a broader understanding of Aotearoa and taonga.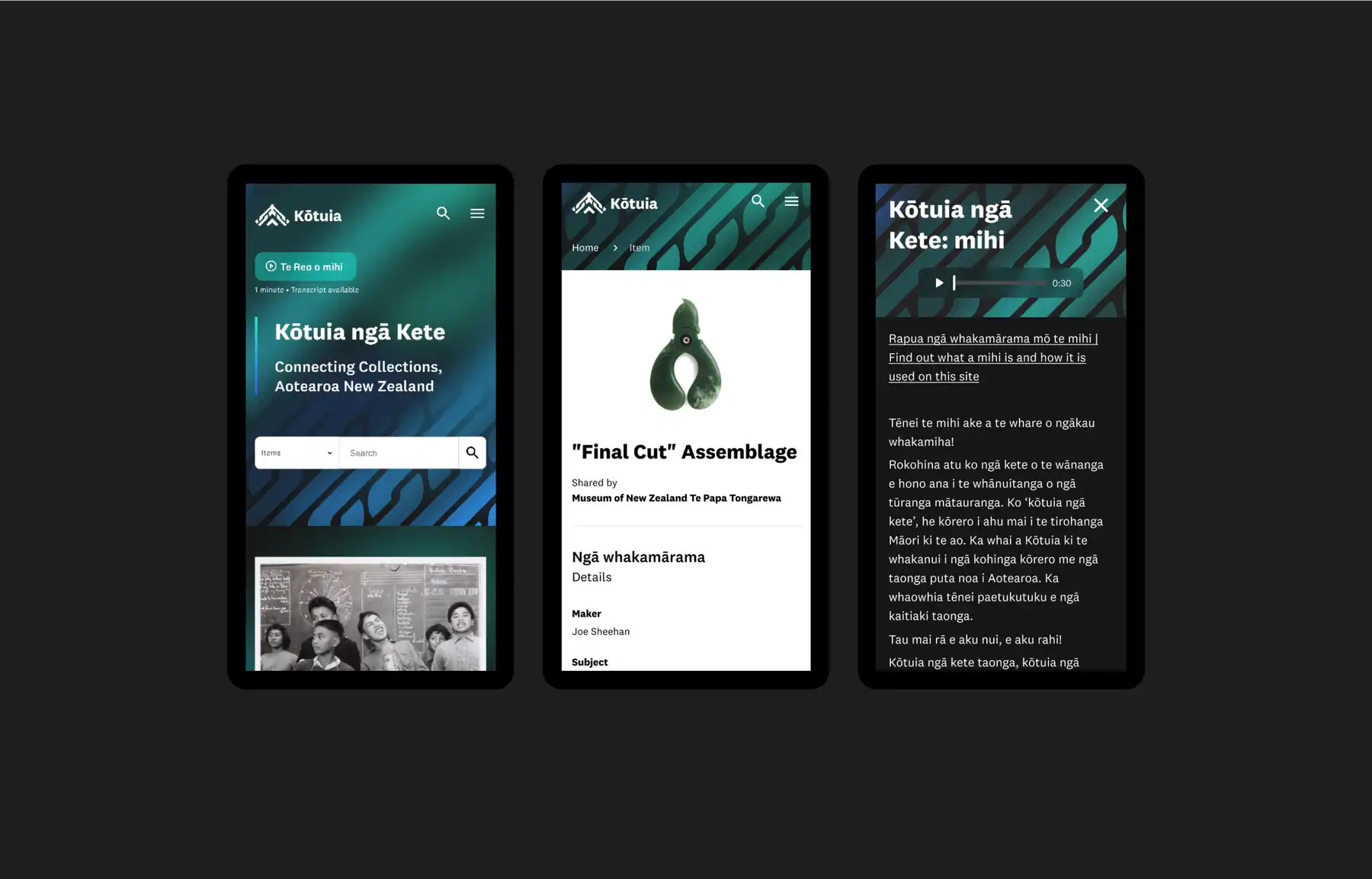 Our approach
The new website is grounded in te ao Māori. The design embodies the natural world and the pūrākau of Tāne-nui-a-Rangi ascending to the twelfth heaven and returning with three kete of knowledge and two sacred kohātu. The name, 'Kōtuia ngā Kete,' gifted by Pouako o reo Māori Lee Johnson, embodies the whakaaro of the kaupapa and weaving together of the strands (organisations, taonga, collections, and knowledge systems) that create the kete.
The user experience is based around Tāne's pursuit of knowledge. As you journey into the site, the dark Kōtuia brand recedes as the organisations and their taonga surface and take focus. Darkness transitions to light, symbolising the discovery of knowledge.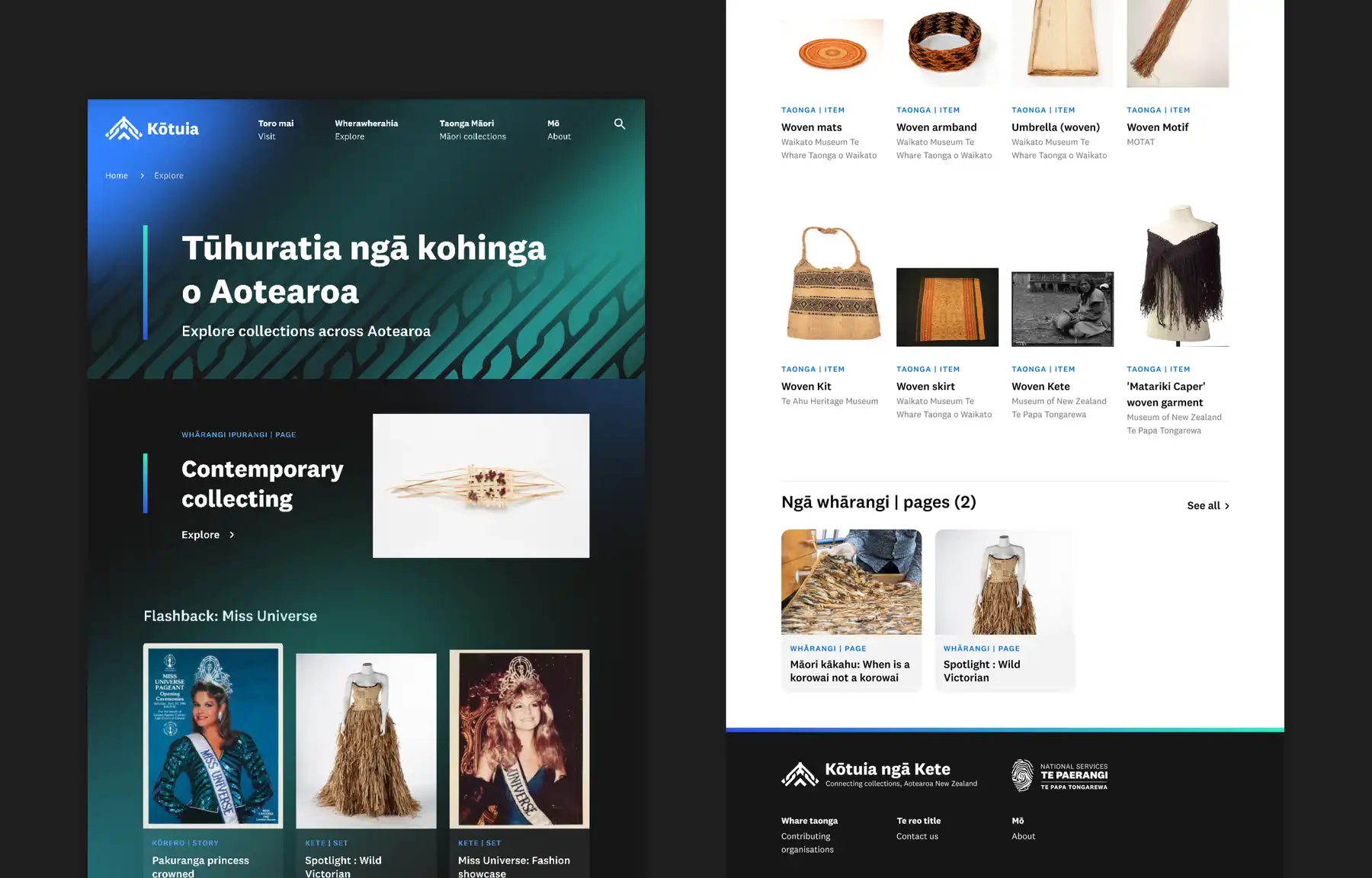 The impact
The new site provides a single place where researchers, historians, teachers, students, artists, tourists, and others can explore their interests. It's modern, easy to navigate, and grounded in te ao Māori. The design approach reflects the magic of our natural environment, and celebrates the deep relationship between Māori me ngā taonga katoa. The Kōtuia site was selected as a finalist in two categories of the 2023 Best Design Awards, Large Scale Websites and Toitanga.