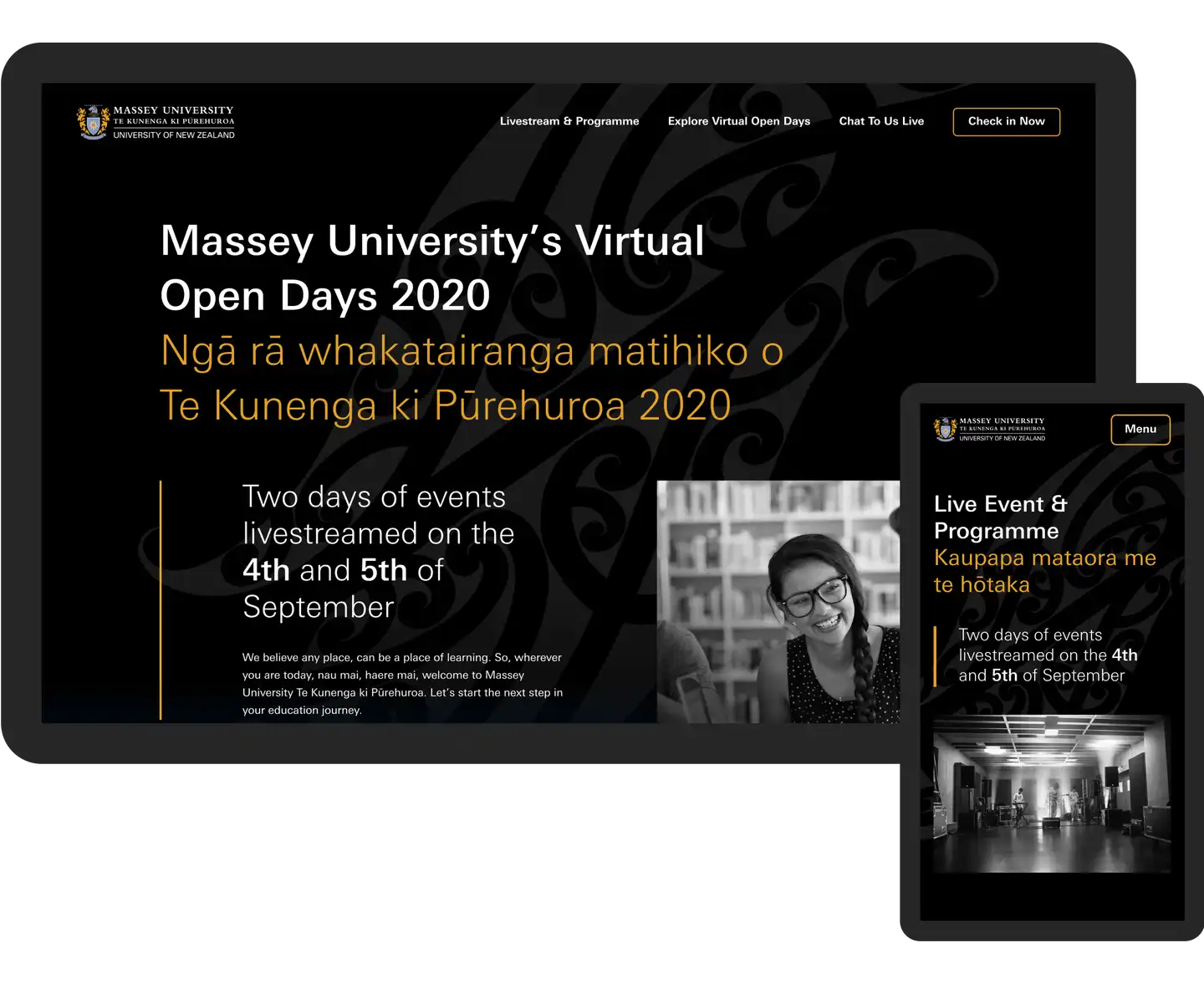 The challenge

:

Reach thousands of students across the globe through a multipurpose platform

In 2020, with lockdowns happening and New Zealand's borders closed due to Covid-19, Massey University decided to make their open days event digital. This meant it could go ahead no matter what, and that anyone anywhere in the world could participate.

Massey has the largest number of international students of any NZ university. They expected thousands of students from NZ and around the world to attend the event, from their living rooms. 

We worked closely with Massey's national events team on a short timeframe to make a digital platform that could host a range of technologies, to reach thousands of future students around the world.
Our approach

:

A welcoming experience to support big decisions

Choosing a university is a big decision, particularly for school leavers. They're embarking on a new, life-changing journey. Their university will become their new home.

We wanted to create a genuinely welcoming digital atmosphere that was well-organised, showed manaaki (hospitality), and built whanaungatanga (connection and community) between the prospective students, their families, and the university. And we wanted to empower students to engage with the event in their own way.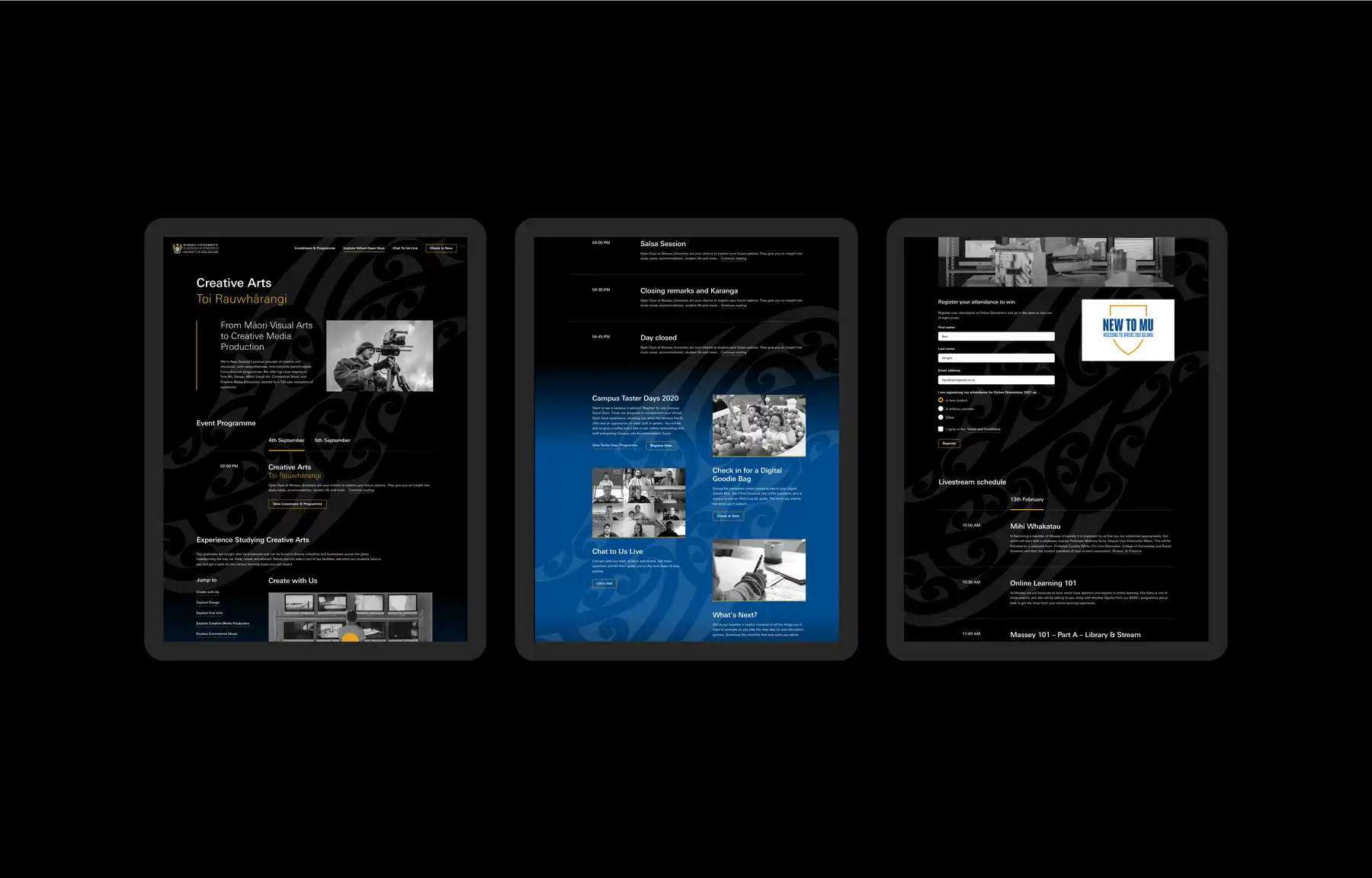 Pick your own path
At in-person open days, attendees naturally pick their own paths, going to what they want to and talking to who they want to. We created that same independence in a digital experience through clear content and UI design, and by providing a variety of options for students to engage with.
Livestream, pre-recorded videos, and a live chat
Massey ran a full programme of live presentations on different study options and aspects of student life and presented them through a live stream video that we embedded. We made sure the technology used was accessible to anyone, anywhere in the world. 
There were also pre-recorded videos showcasing different features of the campuses, like accommodation, and a live chat section that used The Access Platform software, where attendees could chat live with current students, student representatives, and staff.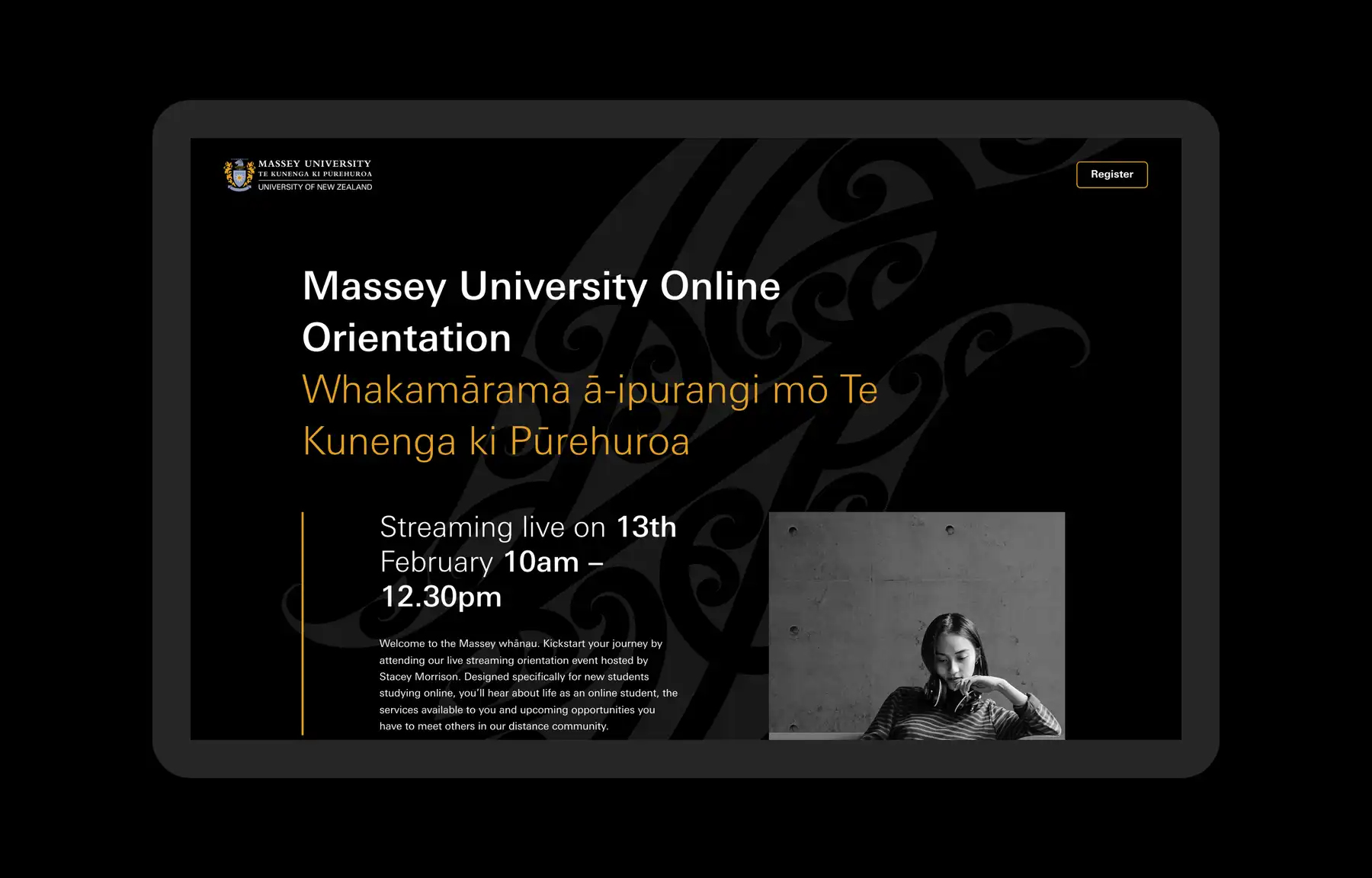 Clear, uncluttered design that celebrates te ao Māori
New students can feel overwhelmed with choice, so we created an organised, clutter-free visual design. Inspired by a recent Massey campaign, we used their signature brand colours blue and gold, and introduced black and white. 
We used Massey's unique kowhaiwhai designed by Ariki Creative as a watermark, giving the website depth and texture. We displayed key pieces of content in both English and te reo Māori, showing Massey's commitment to te ao Māori and a Te Tiriti-led approach.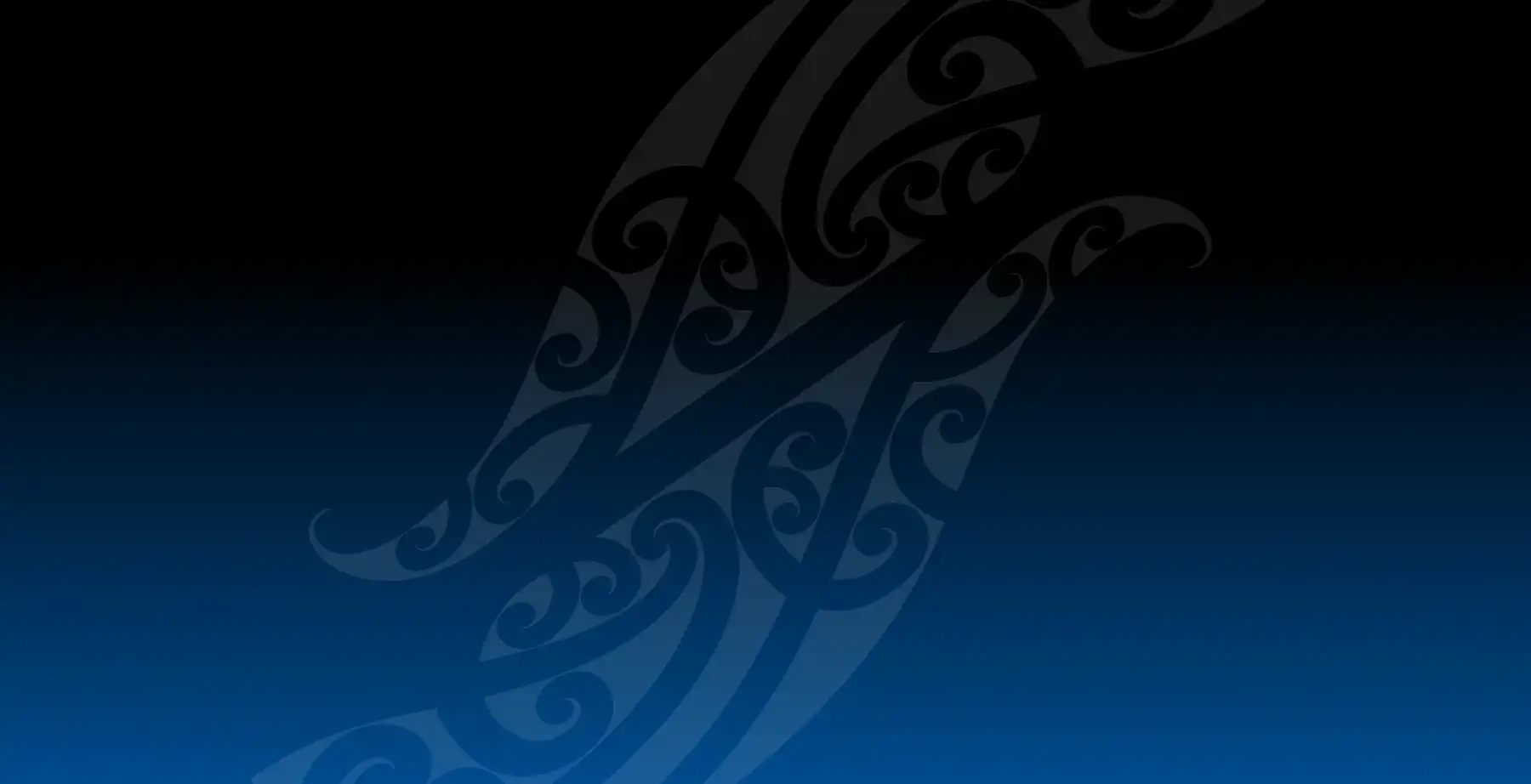 Digital goodies to reward participation
To keep some of the fun and perks of attending an in-person open day, Massey made digital goodie bags. Throughout the livestream talk, they released codes for vouchers. We used FormKeep to create a form where attendees entered the codes to claim the vouchers, and go in the draw for a prize pack. The form meant Massey could gather data on who claimed a code, so they could track attendees' engagement with the university.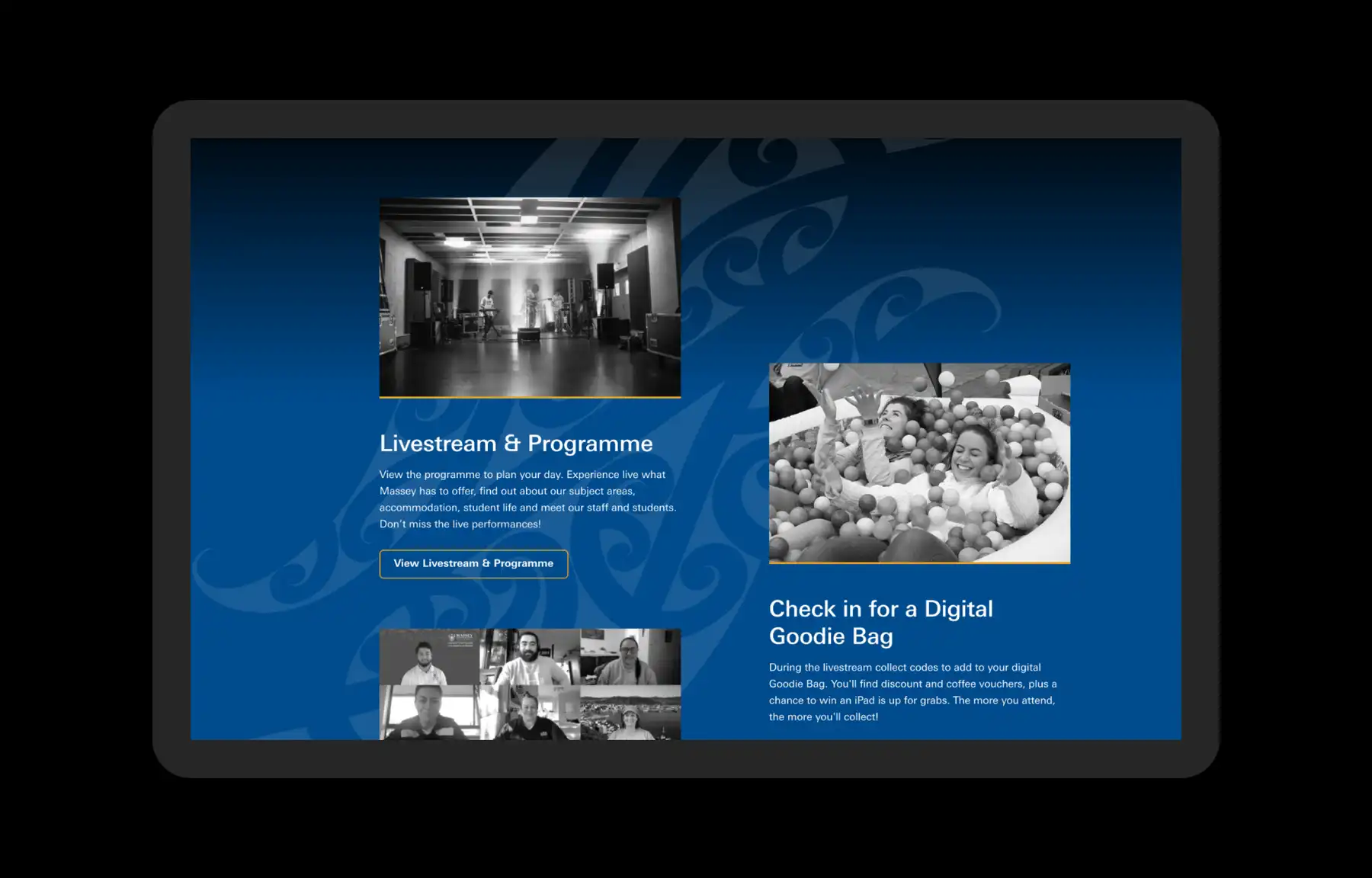 The results

:

Massive engagement from across the world

The virtual event was a huge success, with thousands of attendees signing in from hundreds of cities around the world over the two days. 

The platform continues to be useful to Massey for new events and ways to engage remote students. They used it for their Orientation in February 2021, and plan to use it again for their Open Days event in 2021.

3,126

digital attendees over 2 days

207

cities tuning in from around the world