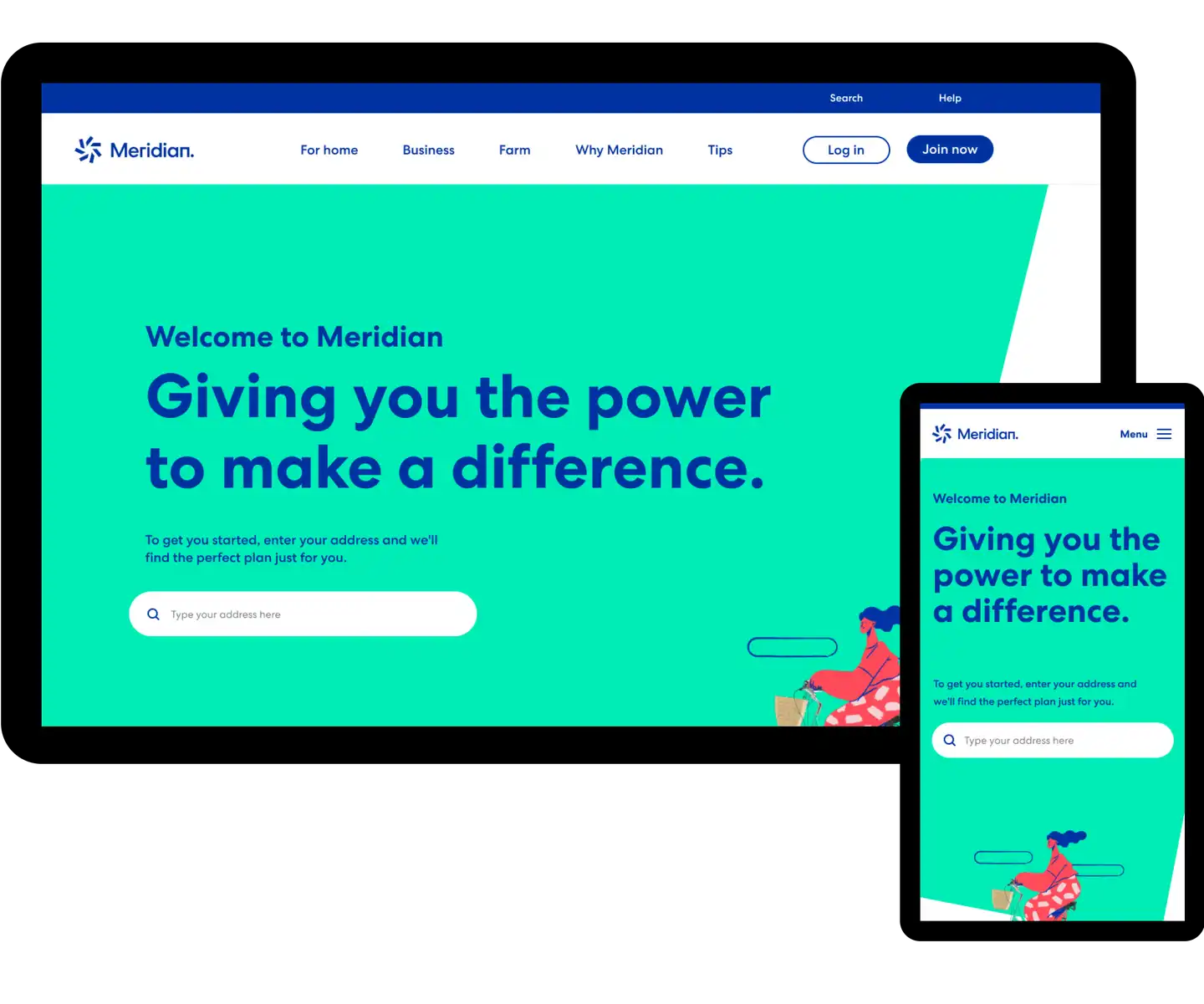 The challenge
Meridian Energy is committed to generating power from 100% renewable resources — through wind, water, and the sun. As a retailer, Meridian has a market share of 14 percent of Kiwi households. Meridian wanted to bring their new brand to life via a modern, redeveloped website that would also automate the customer signup flow — improving efficiency, customer experience, and the bottom line.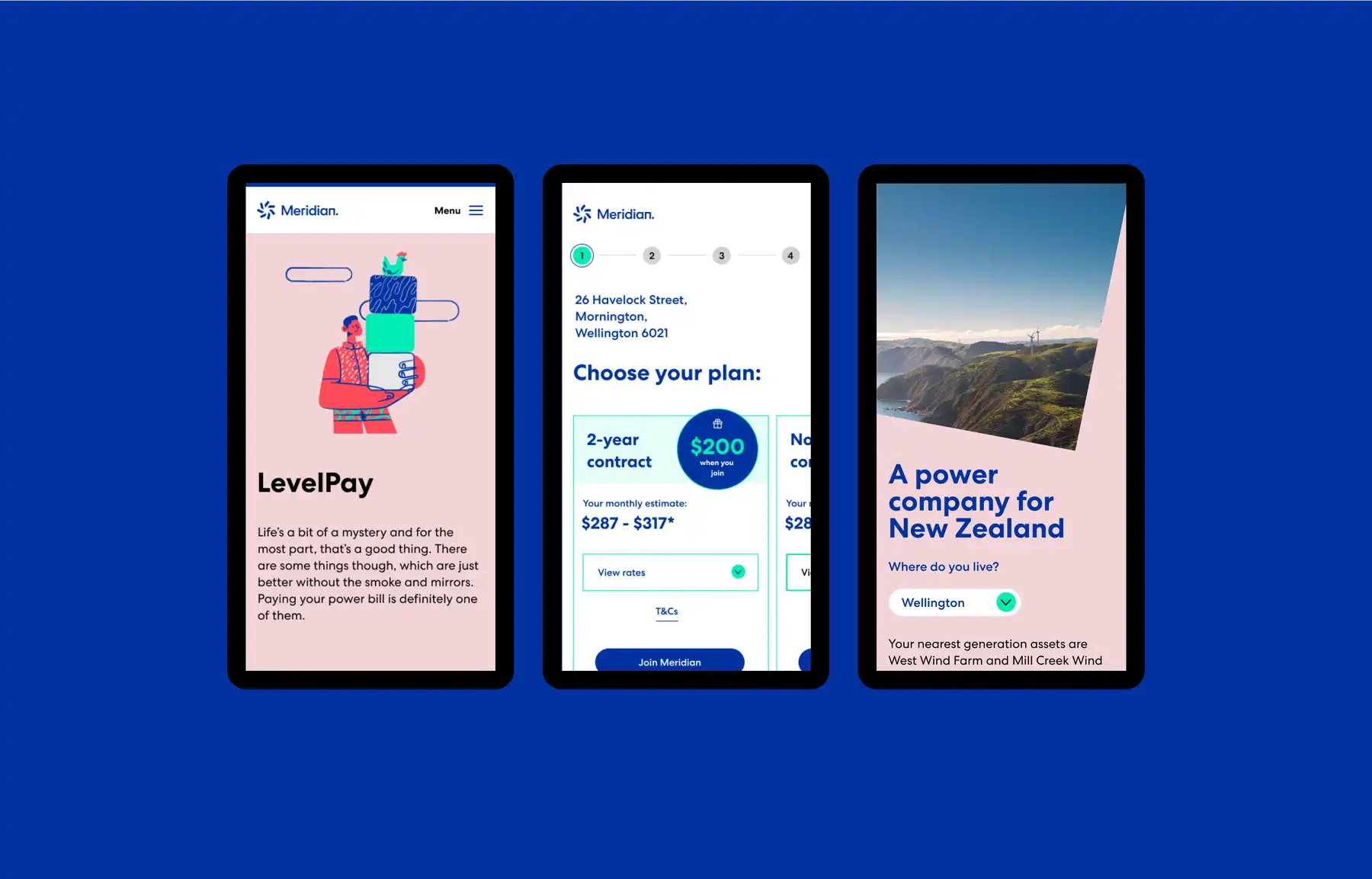 Our approach
We integrated the website with Flux, which Meridian uses for account and membership management. We also migrated Meridian's hosting to Amazon Web Services (AWS) with only two weeks to plan, agree on, and execute the entire infrastructure migration. We integrated Silverstripe's form builder with Formally, our own accessible form builder, and created a fully documented pattern and component library using Storybook, which we then used to create on-brand page templates for our redesign of the entire website.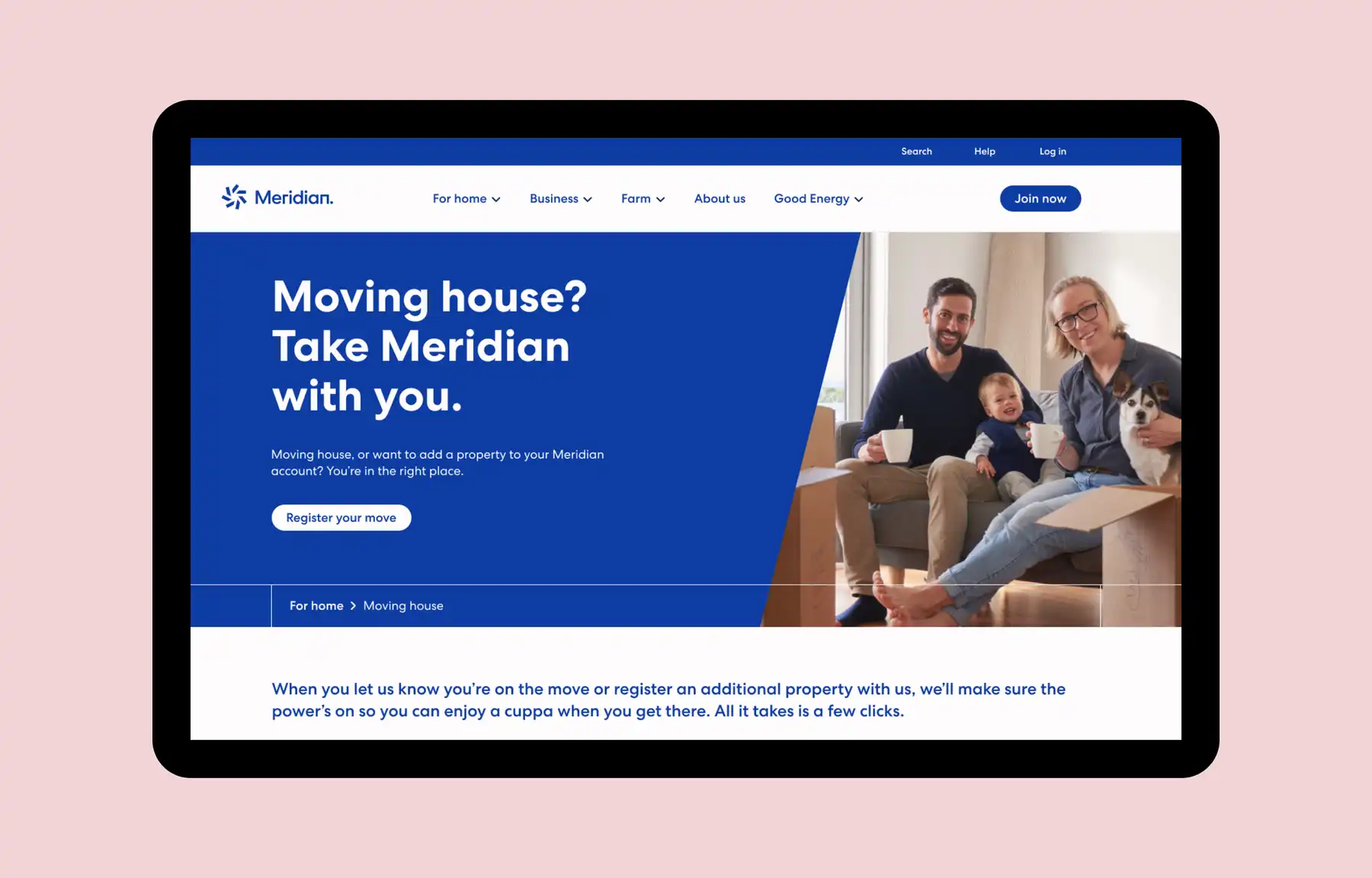 The impact
Meridian's new website is visually appealing, with brand elements worked seamlessly into reusable components and page templates — making ongoing work simple and straightforward. It's also highly accessible, thanks to our integration with Formally. And it's hosted on our robust, secure AWS infrastructure, with an automated customer signup process that has made for a better user experience and increased efficiency.