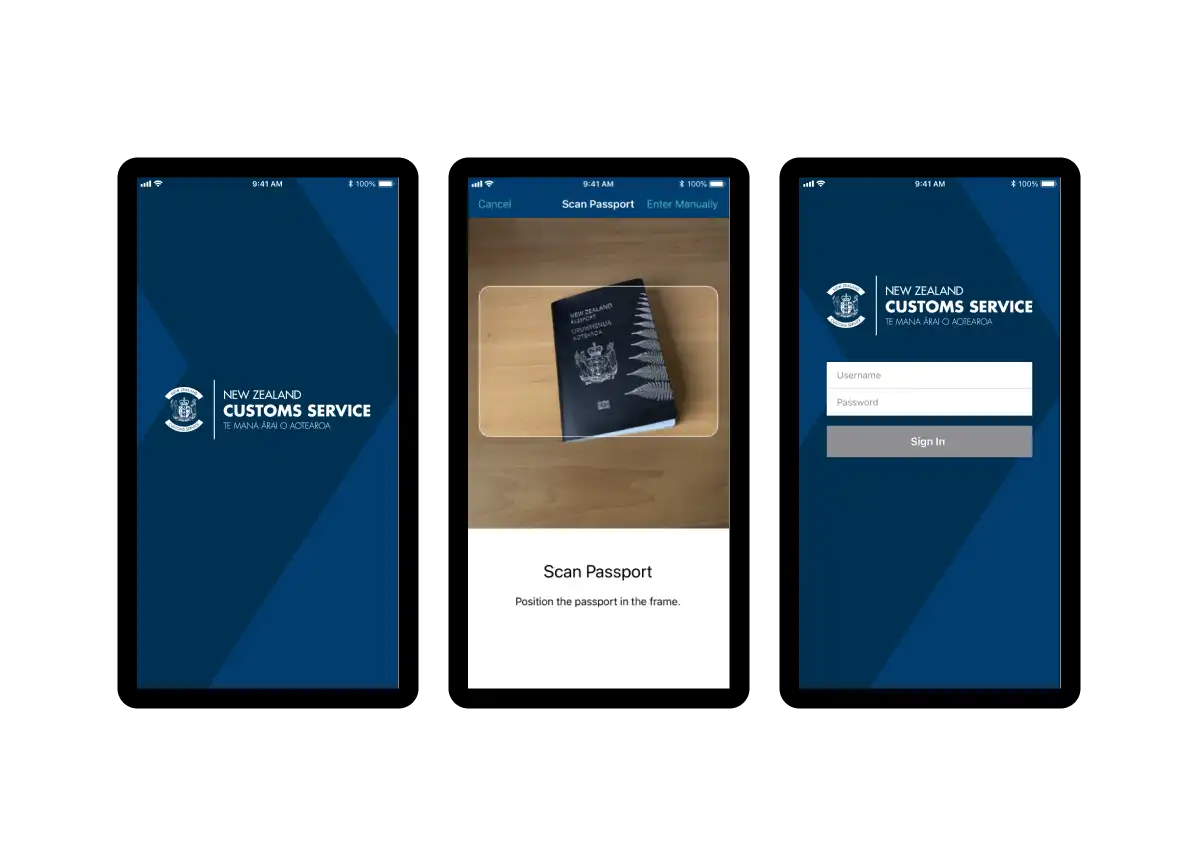 The challenge

:

Create a solution to standardise frontline reporting

There are 900 NZ Customs officers protecting Aotearoa New Zealand's borders. They inspect, assess risks, and report on every piece of cargo, mail, and every passenger coming into the country.

NZ Customs wanted a purpose-built app to replace their pen and paper inspection reporting system. The app needed to standardise reporting so they could consistently capture accurate, high-quality data, reduce double-handling and speed up the entire process. 

The result was the NZ Customs Frontline Mobility App, affectionately nicknamed 'COLIN' in a staff-wide naming competition (a shortening of 'Customs Online'). COLIN allows officers to input information from their iPhones on the spot, reducing time and effort and making high-quality data immediately available across the organisation.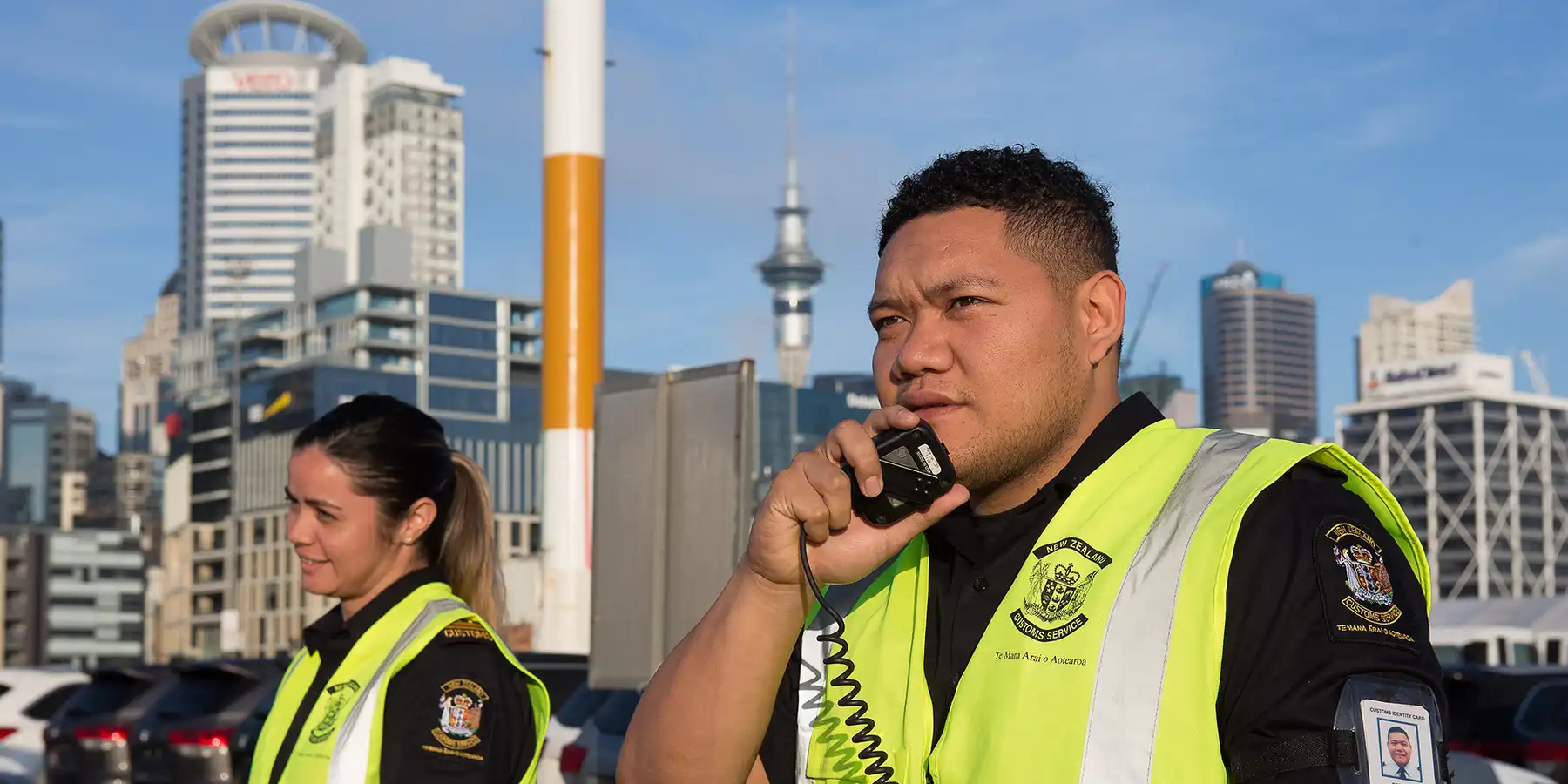 Our approach

:

A human-centred design process with x-ray trucks, airports and cruise ships

A multi-disciplinary team of designers, developers and NZ Customs officers were involved in making COLIN.

We visited freight warehouses and every international airport to see officers in action and understand their needs on the ground. At the Port of Auckland we watched cruise ship passengers and cargo being processed, and three shipping containers of pillows being scanned with a giant High Energy Cargo Vision (HCV) mobile x-ray truck.

When we were back in Wellington designing and building, we would often think about that officer opening that box, and what her needs at that moment were. Seeing officers in action kept us focused on the purpose of what we were making.
Springload Experience Designer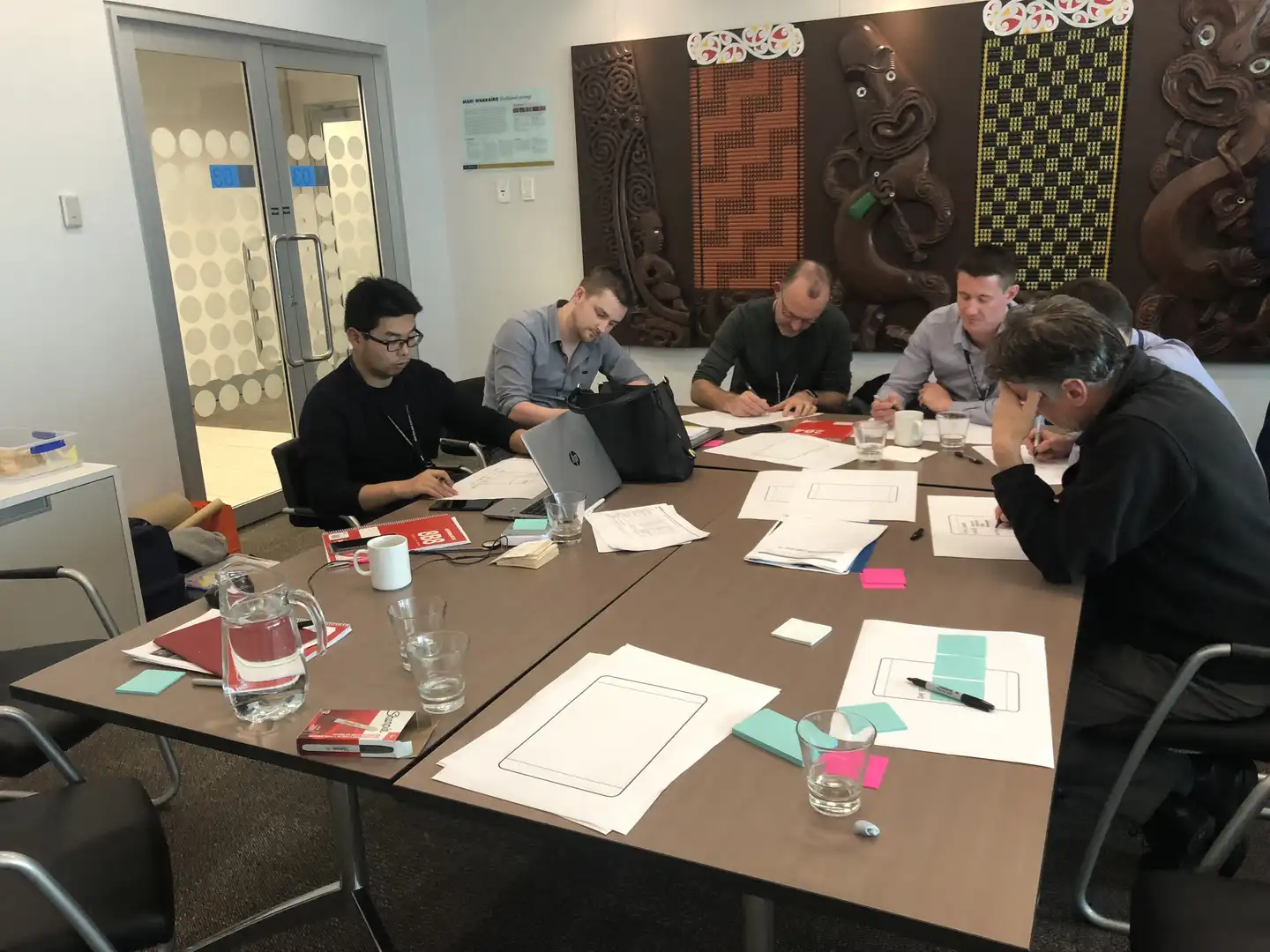 Boxes, people and freight: creating a consistent user experience
Our field research showed us that officers are essentially always looking for the same risk: non-compliance. They rotate posts, so we wanted an app that provided a consistent user experience, regardless of whether the officer was dealing with a box or a person.
We standardised key tasks into the concept of 'activities'. Previously, in the manual reporting system, officers wrote long narrative explanations for each case. Using COLIN, they quickly select activities and options instead, making the whole reporting process almost instantaneous. This also allows for data to be captured and shared to other programmes immediately, rather than at the end of the day or week.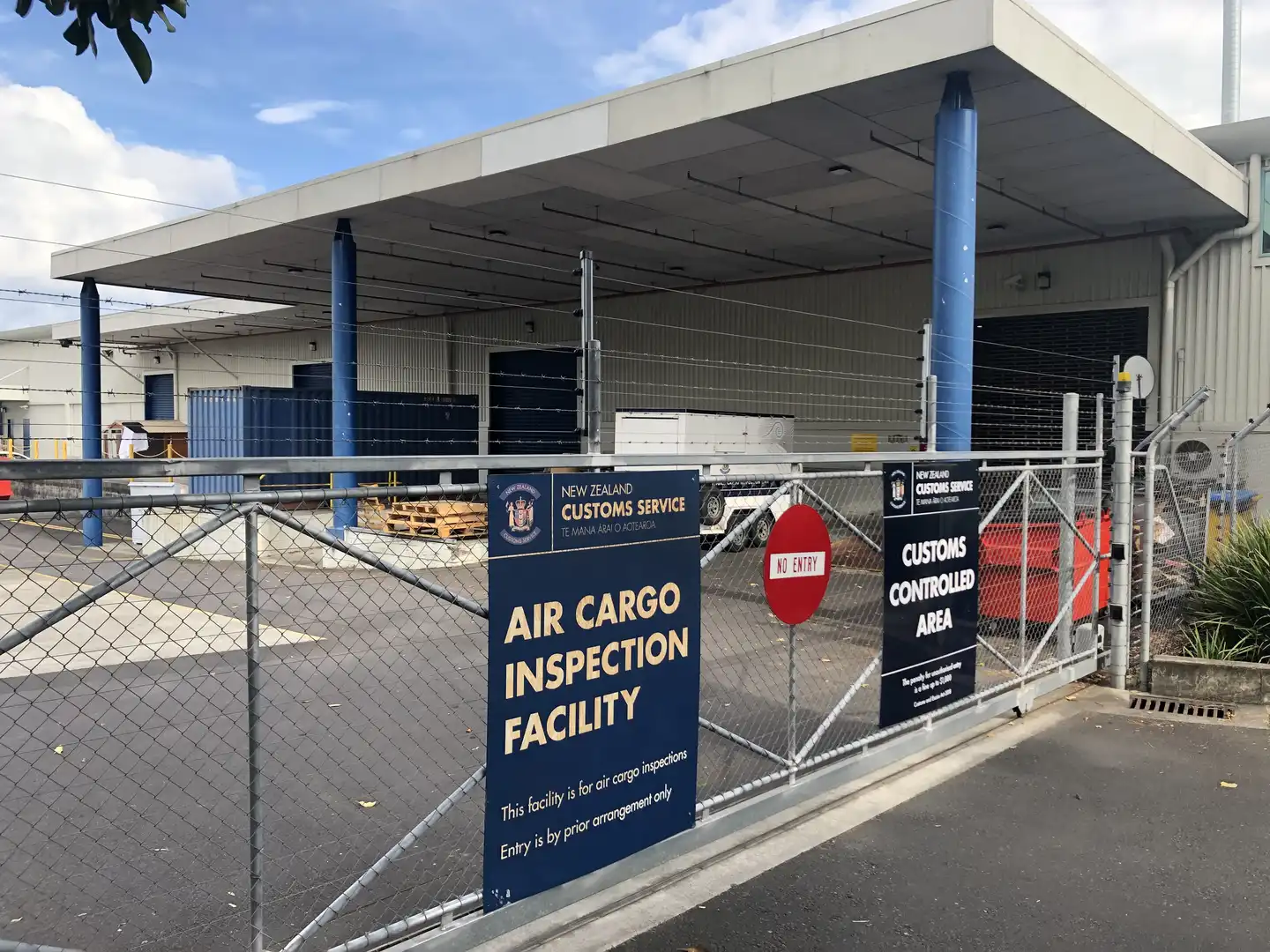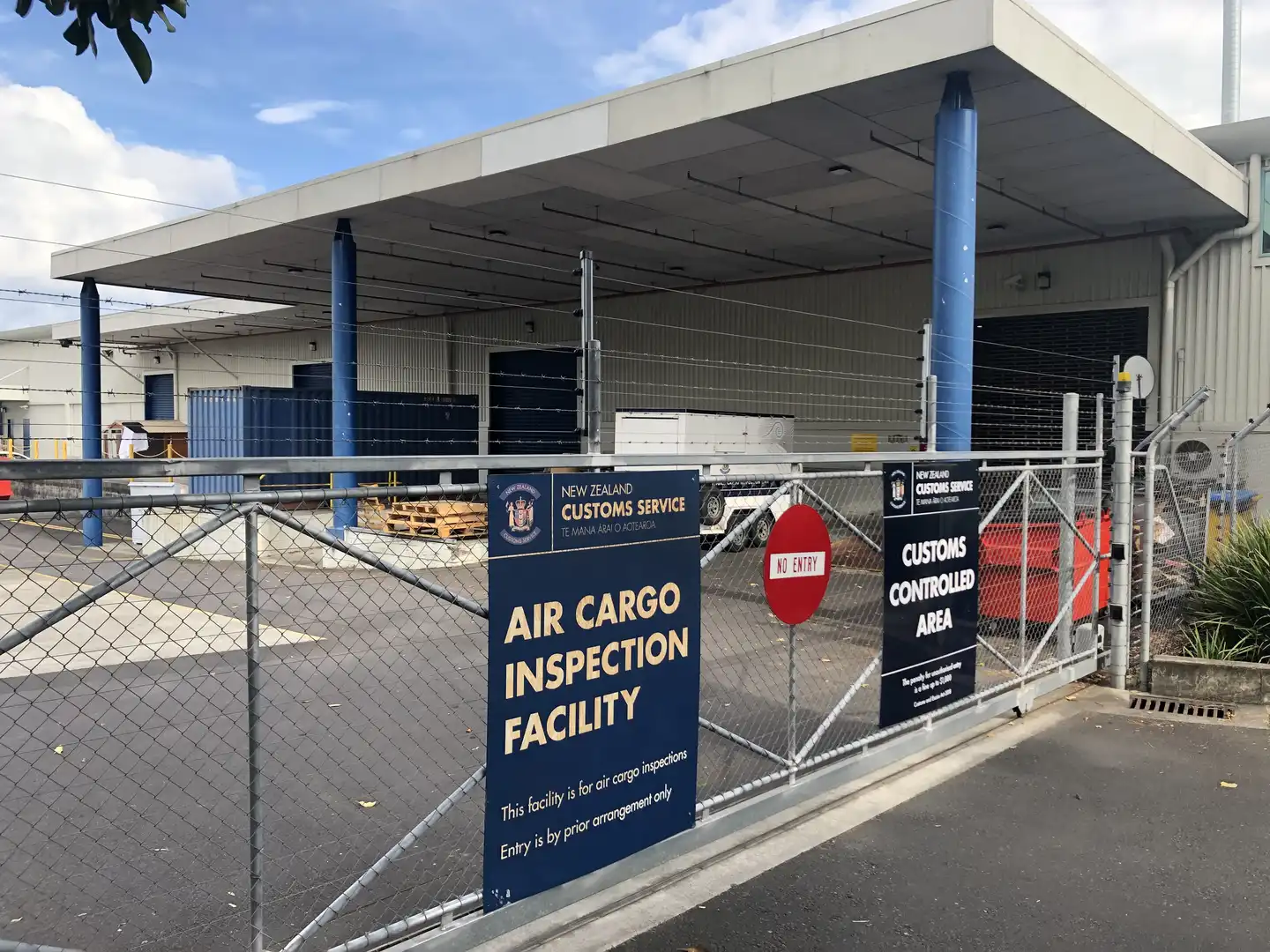 Teaching COLIN to read, securely
COLIN reads labels on parcels, using optical character recognition (OCR). Officers used to manually copy label information into booklets and type it up into a database at the end of the day, now they can input label information straight in with a quick OCR scan.  
We utilised the iOS on-device machine learning capability to efficiently and securely process the OCR data — all of the computing is happening on the officer's phone, which prevents security risks from information sharing.
The Results

:

Data improved, time saved, and staff love it
Improved data quality
In COLIN'S first six months Customs has seen improving rates of data quality and increased standardisation, allowing for better and deeper data analysis. This analysis helps guide the department on where more resources are needed.

Improved efficiency
COLIN is helping improve efficiency across frontline processing. In the first six months of usage, NZ Customs estimates officers are saving approximately an hour of paperwork a day, adding up to thousands of hours a year saved.
With COLIN, there is no longer any reporting build-up that officers have to get through at the end of the day. It is all done on the job.
Unexpected, additional benefits of a user-driven, purpose-built tool
Putting an iPhone in the hand of every frontline officer had a number of unexpected benefits. In a recent survey, 97% of officers reported that they enjoy using COLIN, and liked having a truly useful, purpose-built tool.
NZ Customs have seen an increase in officers' other digital capabilities, such as using Google Translate on their iPhones to communicate with passengers in foreign languages.
Benefits for customers
With COLIN, small actions can have huge benefits for users, as well as freight and cargo customers. Officers can now instantly release goods to customers with one click.

1.5
hours saved per officer per day
97%
of officers enjoy using the app