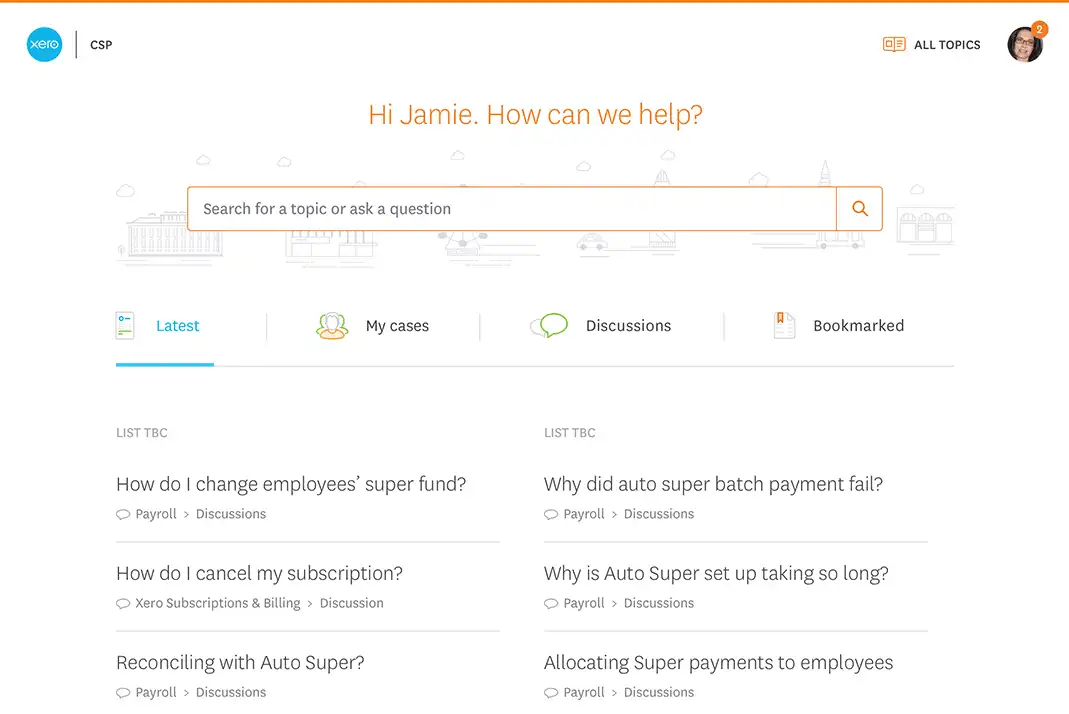 The Challenge

:

Supporting millions of customers

When this project kicked off, Xero had fewer than one million subscribers. This figure has since risen to over 1.5 million (November 2018).

 As Xero continues to grow, their support model will need to cater for millions more. So, we needed to provide a future-proofed solution that:
provided answers faster

presented all support options in one place

improved the overall user experience.

Working with the Springload team was a great experience, reflecting the quality of the people involved. The team had great energy, were down to earth, and clever. They build positive and collaborative partnerships based on innovative thinking and mutual respect.
Product manager, Customer Success
Our Approach

:

Addressing customer questions through content design

Our intention was to design content that directly addresses questions we know people frequently ask. We identified them by looking at case data, search logs, and analytics. 

We called these questions "query types", for example:
How do I do X?

What does X mean?

Why isn't X working as I expect?
We also carried out content audits, interviewed people at Xero, and considered the product-support experience ourselves. 
Creating a blueprint for support success 
Working in close collaboration, design and content teams focused on making articles easier to find and tailored to the questions people ask. Together, we created:
components to use in articles that would improve the search/browse experience

a taxonomy for defining and organising content

content types for particular query types

a system for organising content by topic, then splitting it according to business and practice product information.
Designing to support content delivery and presentation
Xero's customers are often under time pressure to find answers to their questions. To help them, we created and extended design patterns and styles to form a system that aimed to:
make content highly readable, scannable, and navigable 

create components to aid structuring (eg tabs) navigating articles (eg accordions) and identifying content type (eg icons)

build templates designed for consistency, variable length, variable component usage, and media

provide labels to cue 'best answers', and other specific support concepts.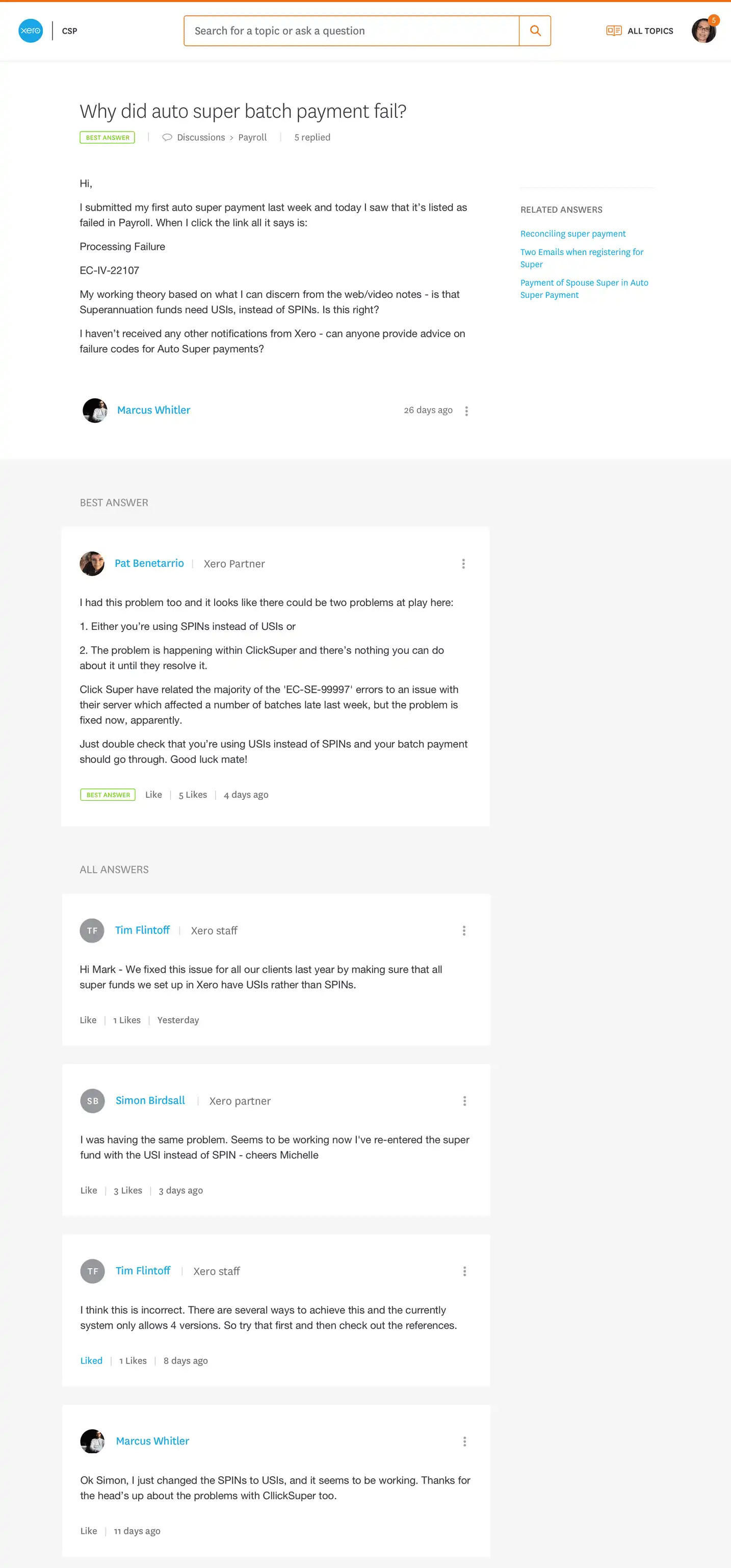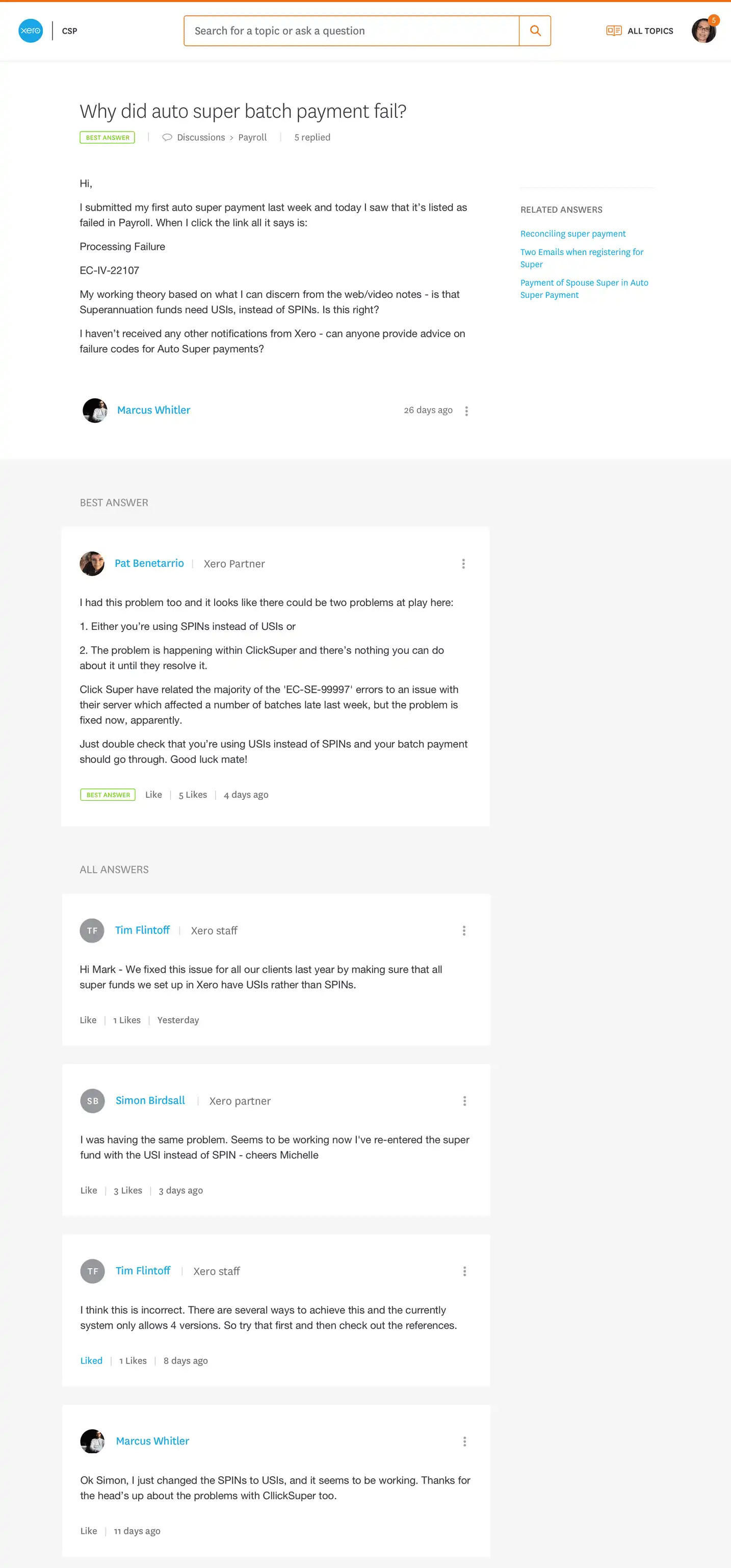 The results

:

Delivering support to millions

Our content improvements continue to provide Xero's customers with better access to the support they need – whether that's an article or a discussion. By considering the needs of Xero's customers, we were able to improve their overall support experience by:

working with Xero staff to understand their customers' priorities, and addressing those first

providing autosuggestions that suggest better search terms, search corrections, topics, and articles

giving people more choice about the depth of support they require based on their context.
Now, 90 per cent of customers' questions are answered through content alone. An impressive achievement considering there were approximately 12 million visits to their support pages when they went live.