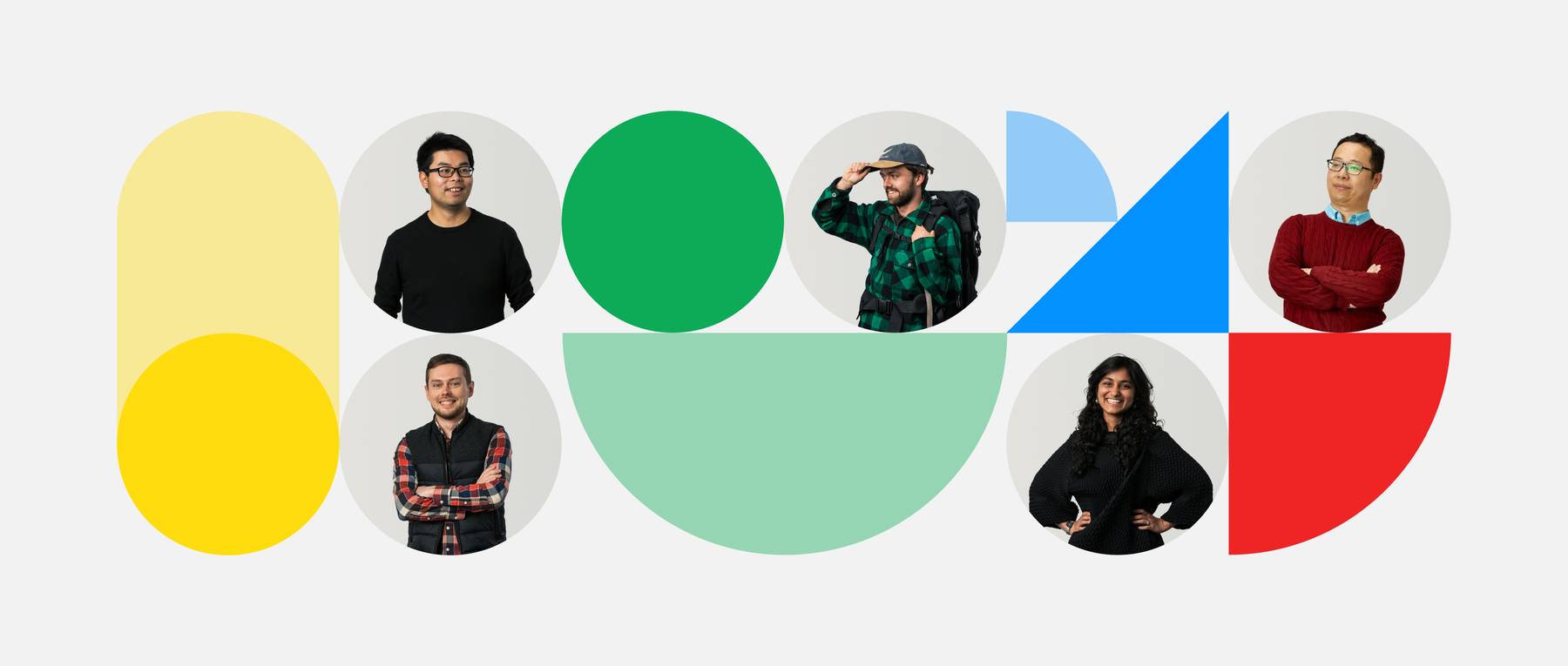 Tell us about a bit yourself
Alex, Technical and Mobile Director: Kia ora, I'm Alex. I lead the mobile team and deliver bespoke mobile solutions to our clients. My mobile experience ranges from startups all the way to large enterprises. Recent mobile projects I've been involved in include building an app to improve data collection and save time for NZ Customs, and delivering a retail mobility solution to over 2 million shoppers for a large US-based client.
Ilia, Senior Mobile Developer: Kia ora, I'm Ilia. I've been a mobile developer for most of my career. Mobile technology is versatile and portable, whilst also being limited by battery life and connectivity. As a developer, I enjoy creatively solving these challenges with clients and other teams.

Lachie, Experience Designer: Kia ora, ko Lachie tōku ingoa. I'm a born and bred Wellingtonian and love every corner of this city! I've been at Springload almost 3 years working in the experience team on a range of projects from complex government work such as the Customs mobile app to smaller, leaner projects such as an iPad game to support research into cerebral vision impairment in children. Previously I worked at the Police where I helped design the mission critical mobile app OnDuty for over ten thousand frontline Police officers in Aotearoa.

Kanhika, Lead Experience Designer: Kia ora tātou, I was born and brought up in Mumbai, India. I lived in California, USA before moving to Wellington four years ago. My expertise lies in user research. What that means is understanding needs, behaviors, and motivations of the people we're creating solutions for, in order to inform the design and development. My experience in mobile is varied — from building an android-based educational preschool platform in India to a mobile dating app in California, USA. In Aotearoa New Zealand I have worked on web apps for Te Papa and Collaborate.

Max, Senior Mobile Developer: Kia ora, I'm Max. Across my 10 years of work experience I have developed and delivered more than 30 apps in various industries including business, education, entertainment, finance, food, and games. Alongside my research at the University of Chinese Academy of Sciences, I also used machine learning to identify security weaknesses in Android apps.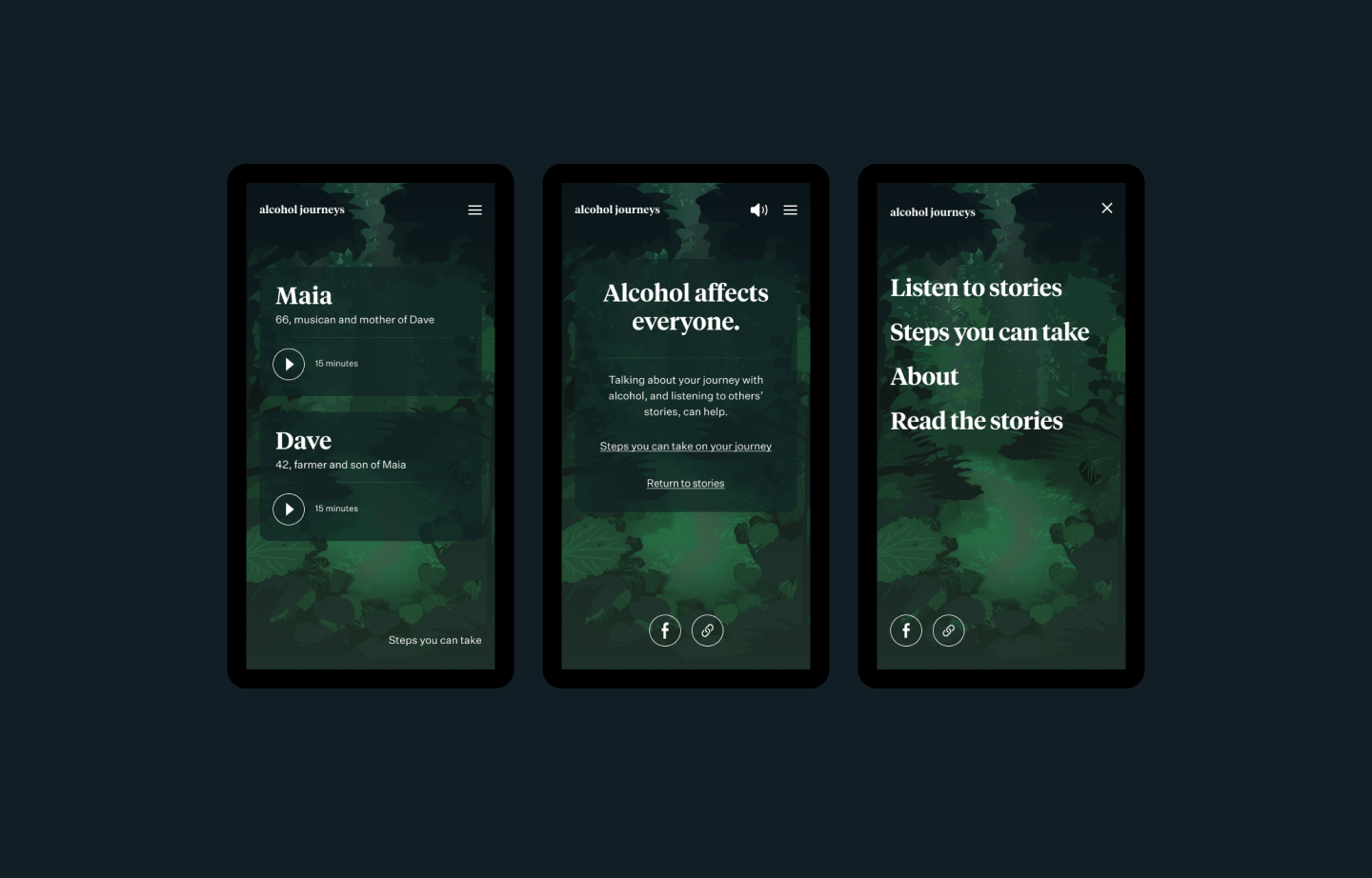 How do you use mobile technology to solve people's problems?
Ilia, Senior Mobile Developer: Nowadays, more people have mobile phones than desktop computers, so mobile solutions have the potential for a much wider reach. This is useful if you're a business wanting to increase engagement. Recently I worked on building an app to help a large US-based retail company connect with their customers. The app acted as a loyalty program and allowed customers to access deals. By scanning a unique barcode, additional awards could be collected. In this case, mobile technology helped a large store engage with its customers and reward loyalty.
Lachie, Experience Designer: The portable nature of mobile makes it a powerful digital tool that saves people time and improves workflows. But designing for different scenarios can also be challenging. Investing in research helps teams understand the problems they are trying to solve, and a good example of this was our approach to building the NZ Customs app. We visited freight warehouses and international airports to see officers in action and understood their needs. This resulted in an app that improved data quality and saved each officer an hour and a half of paperwork per day.
Kanhika, Lead Experience Designer: Te Papa's refreshed nature exhibit 'Te Taiao' focuses on topics like climate change and water pollution. During their research, target audiences said all those environmental crisis stories in the news left them overwhelmed. They were, quote, 'Over it'. They wanted inspiration and do-able action. 'You don't need to preach!' they said. Te Papa wanted to inspire museum visitors to take action by volunteering with conservation groups. Building on top of Collaborate's volunteer matching web app we prototyped and tested different ways for museum visitors to find volunteering opportunities in their local community. They can scan one of the many QR codes scattered across the exhibit to launch the app and take it home with them to explore further. This is a great example of how mobile helps keep the momentum going on the 'call to action' by meeting users where they are — a public space or from the comfort of their homes.
What advice would you give to a business looking to launch a mobile app?
Alex, Technical and Mobile Director: Choose the right tech stack for your business. There are many mobile tech stacks out there, such as cross-platform or native mobile. Each stack has its pros and cons, so investing time in researching the most appropriate stack for your business can help you achieve your business goals, and also significantly reduce the overall maintenance costs and overheads.
Ilia, Senior Mobile Developer: Experiment, measure, and iterate. Release an MVP and see how people interact with it — this is much more useful than perfecting a project for half a year before releasing it. All good products start from something small.

Lachie, Experience Designer: Understand the unique challenges and considerations that exist for mobile apps from a design and UX perspective. From a UX perspective, people tend to dive in and out of apps and expect to be able to complete their tasks quickly. They also expect design to be at a high standard—your app might be sitting next to Instagram and Spotify on their home screen! It's also important to understand platform conventions for interface design for iOS and Android. Look out for a blog post soon on what's unique about mobile UX and design.

Kanhika, Lead Experience Designer: Start with the people you're designing for. Understand what their problems are, if any, and how mobile technology can serve their needs. It sounds like common sense but more often than not businesses get tied down by their technical decisions and end up retrofitting existing solutions to people's needs. At Springload we strive for innovative solutions by starting with the user or customer first.

Max, Senior Mobile Developer: Find what can be resolved with the help of the mobile apps before you start the development process. The app just needs to focus on one thing rather than providing everything to users. The simpler the better!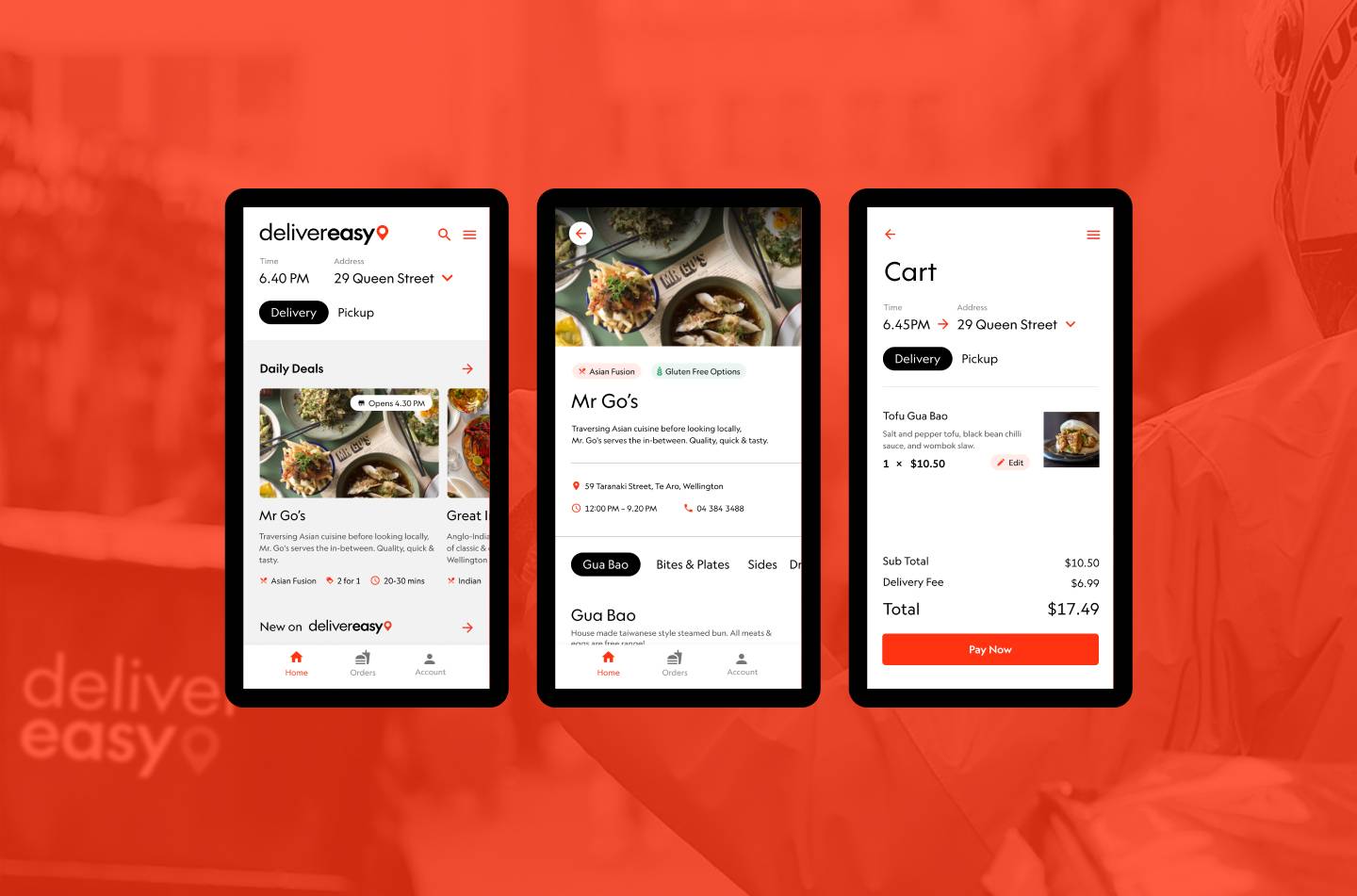 What mobile feature excites you the most?
Alex, Technical and Mobile Director: I think the use of AR (augmented reality) in mobile devices will open up a new era for wearable computers. Pokēmon Go is a good example of an app that combines the digital world with physical objects, and I'm excited to see how apps use AR to bring more experiences to life in the future.
Ilia, Senior Mobile Developer: On-device machine learning is an exciting space. It can transform previously time-consuming jobs into easy and automatic tasks. It also protects data privacy and security because no data leaves the device. This means tasks are faster too because no network connection is needed.

Lachie, Experience Designer: I'm excited to see the steady progression of mobile AR (augmented reality) features coming to iOS and Android over the last few years. Many devices can now perform depth mapping, face tracking, location anchors and much more. We used a number of these technologies to develop the Austin Assessment card playing game in collaboration CVI scientist Nicola McDowell. We used the TrueDepth camera system on the iPad Pro to measure "darting eye movements" that are characteristic of children with CVI. I'm also excited to see the next generation of mobile AR devices such as glasses and headsets and what experiences they will enable.

Kanhika, Lead Experience Designer: The capabilities and usage of virtual assistants are expanding rapidly. I'm particularly excited about voice assistants. The Google voice assistant on my mobile is one of the most useful digital tools I carry around with me. I'm often seen talking to my phone — setting reminders, dictating emails, asking for weather updates and facts from Wikipedia! People with a range of disabilities are using voice assistants for day-to-day tasks, including for unexpected cases such as speech therapy and support for caregivers. This accessibility potential inspires me.

Max, Senior Mobile Developer: As mobile hardware develops, so do the possibilities. For example, now mobile apps can run machine learning algorithms locally and process images and videos more efficiently, even in real time. Mobile apps already have face recognition, maybe in the near future, mobile devices will become an AI (artificial intelligence) that has the ability to help us in everyday life.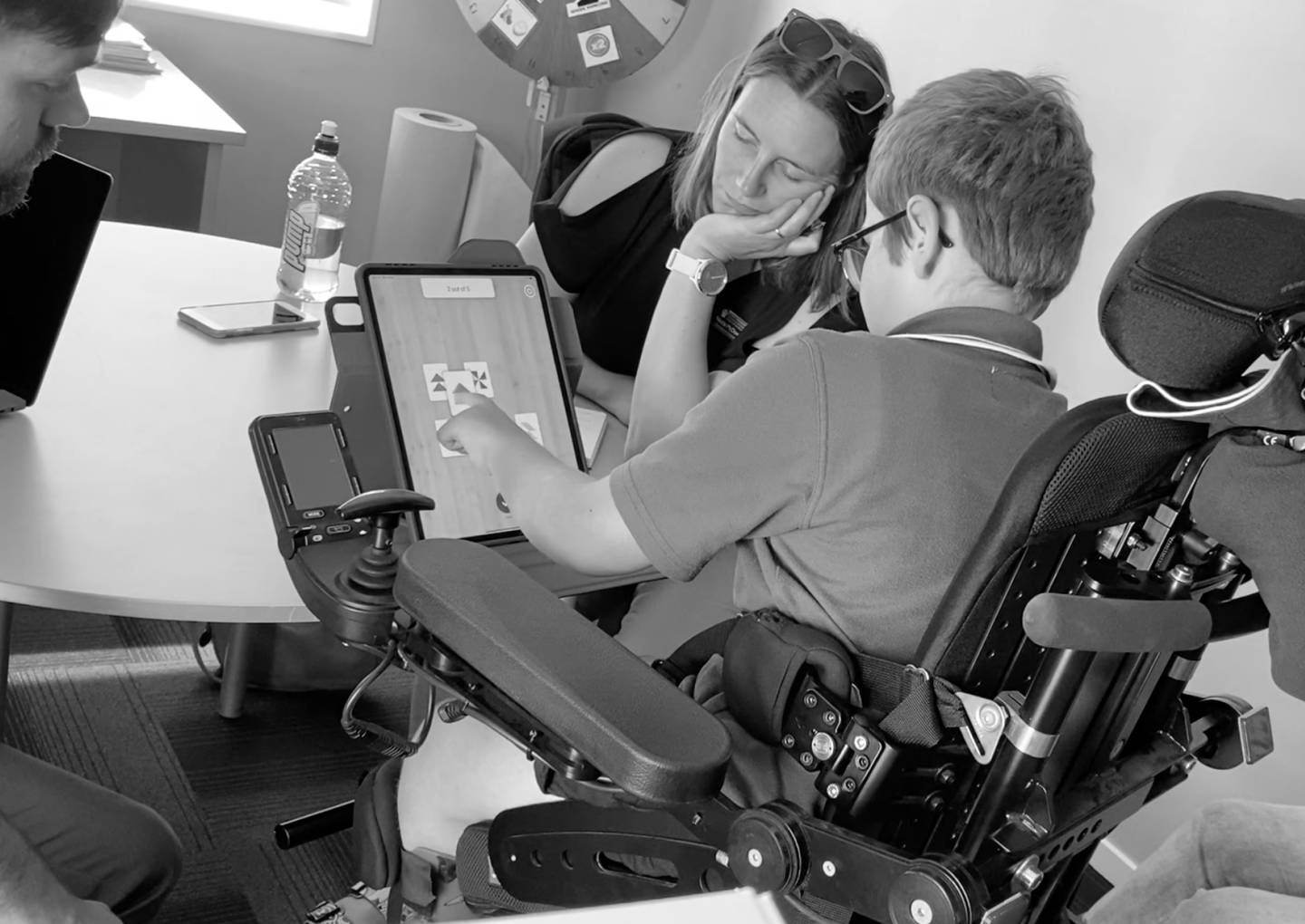 What's your favourite app right now?
Alex, Technical and Mobile Director: I spontaneously travel a lot and the Airbnb app is great for helping me find a place to stay on the spot. It has an amazing mobile user experience, and the map view allows me to browse accommodation nearby based on my GPS location. It also offers Apple and Google pay which means I can book and pay with the click of a button!
Ilia, Senior Mobile Developer: Google Photos because it keeps all my photos safe, together, and easily accessible from my phone and on the web. Its image storage is also powered by machine learning, so I can easily find specific photos e.g. 'show me photos of mountains'.
Lachie, Experience Designer: I'd say the audio chat room app Clubhouse! Although there are far too many rooms focused on crypto and NFTs, I've also heard some great discussions such as a student receiving feedback on his prototype for object detection and haptics from the deaf community. I'm interested in technology that can humanise our digital communication and break through the negativity and fake news that has clogged up most social networks.

Kanhika, Lead Experience Designer: I'm fascinated by the diversity of flora and fauna in our neighborhood. The iNaturalist app is a fun way to share photos of plants and animals in the 'wild' with scientists to identify. Every observation is shared with scientific data repositories to help scientists find and use your data. It's a wonderful way to connect with the natural environment and feel like you're contributing to something global!

Max, Senior Mobile Developer: Uber — because it solves pain points very well. For example, with Uber, you can book a cab anytime even in places where there are no taxis or cab stands. With Uber, you can see exactly how much will be charged, how much wait time, and how much time it will take to reach the destination. Also, the app is very easy to use for everyone, all the UI components are in the right places for users. It looks simple, but it's not simple.
Our human-centred approach to mobile
Visit our mobile skills page to learn more about how our strategists, designers, and developers can help you deliver beautiful, usable mobile apps. 
Get in touch
Let's make the things that matter, better.